NIA's DroneShield Hits New 52-Week High!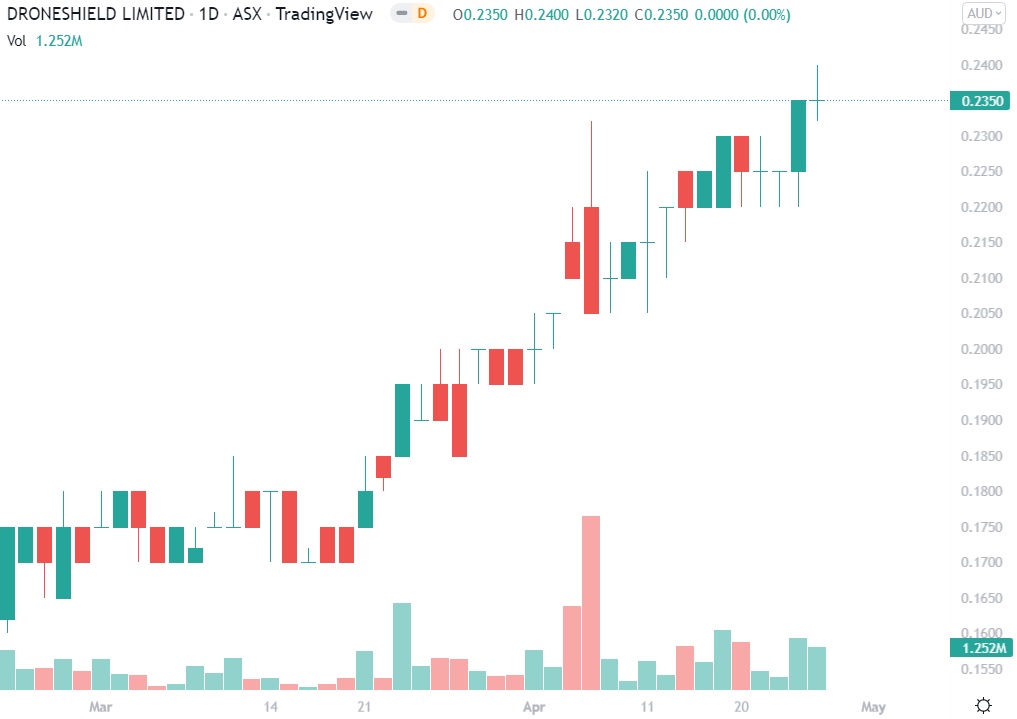 NIA's DroneShield (ASX: DRO) hit a new 52-week high last night in Australian Stock Exchange trading of $0.24 per share for a gain of 20% since NIA's suggestion earlier this month at $0.20 per share! Much higher new 52-week highs are coming for DRO! Be sure to setup Australian Stock Exchange trading if you haven't done so already!
Past performance is not an indicator of future returns. NIA is not an investment advisor and does not provide investment advice. Always do your own research and make your own investment decisions. This message is not a solicitation or recommendation to buy, sell, or hold securities. This message is meant for informational and educational purposes only and does not provide investment advice.