NIA's #1 Gold Royalty Play: Ely Gold Royalties (TSXV: ELY)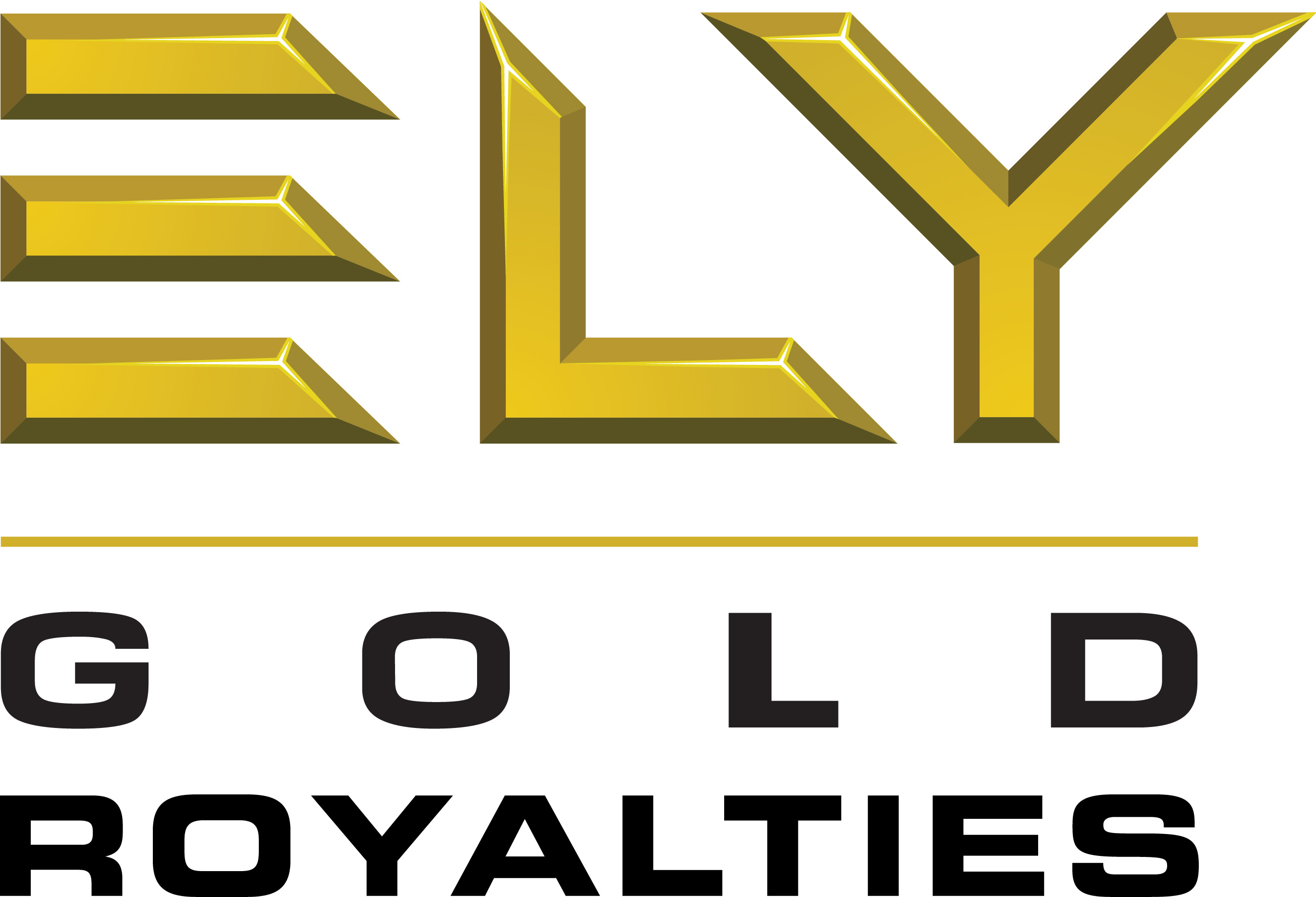 NIA is excited to announce Ely Gold Royalties (TSXV: ELY) or ELYGF in the U.S. as its #1 Gold Royalty Stock Suggestion! NIA considers ELY to have the #1 strongest and most diversified portfolio of gold/silver royalties in all of Nevada with countless HUGE catalysts set to occur in the near-future! ELY only has 98.72 million shares outstanding for an extremely low market cap at $0.30 per share of CAD$29.62 million or USD$22.39 million! ELY has a strong balance sheet with CAD$2.059 million in cash and $855,000 worth of stock in other publicly traded gold companies and is completely debt free! ELY's current enterprise value is only CAD$26.71 million or USD$20.19 million!
ELY recently acquired a 0.75% Gross Receipts Royalty in Gold Resource Corp (GORO)'s Isabella Mine located in south-central Nevada's Walker Lane Mineral Belt in Mineral County, Nevada. GORO has just reported its first commercial production from the Isabella Mine in 2Q 2019! The Isabella Mine contains a proven/probable 192,600 oz of gold grading 2.22 g/t. GORO is targeting gold production from the Isabella Mine of 153,047 oz over the next four years, including 29,000 oz within the first 12 months of production, which will generate significant revenue for ELY!
GORO is currently working to expand its Isabella gold reserve to extend the life of the mine and is also launching exploration outside of the Isabella reserve area in the Scarlet and Civit Cat North West targets, where ELY holds a 2.5% Net Smelter Royalty!
In 2016, GORO acquired from ELY a 100% interest in the Mina Gold property, located in Mineral County, Nevada approximately 15 miles northeast of its Isabella Mine, for USD$1 million and ELY retained a 2.5% Net Smelter Royalty in the project! Last year, GORO conducted Phase 2 drilling at Mina and intersected high grade gold including 15.24 meters of 3.34 grams per tonne gold starting just six meters downhole, underscoring Mina's potential. We believe GORO is likely to develop the Mina Gold project in the future. It has potential to become a major gold producer!
GORO last year paid ELY $300,000 to acquire the County Line gold property located in Mineral and Nye Counties, Nevada located approximately 14 miles northeast of GORO's Isabella Mine. The County Line open pit historically produced approximately 81,000 ounces of gold and 760,000 ounces silver. ELY has retained a 2.5% Net Smelter Royalty in this project!
GORO is a USD$233 million market cap company trading on the NASDAQ American exchange and ELY is perfectly positioned with large royalties in just about all of its major Nevada gold projects!
ELY owns a 0.50% royalty in the main resource area of the Gold Rock Project owned by NIA's #1 overall stock suggestion for 2019 Fiore Gold (TSXV: F). Gold Rock contains 238,700 oz of indicated gold plus 180,900 oz of inferred gold and Fiore is currently conducting a major Gold Rock drilling campaign that is expected to significantly grow their Gold Rock gold resource while upgrading inferred gold into higher resource categories! Fiore's adjacent Pan Gold Mine has become the most successful newly producing Nevada gold mine of the past few years with record gold production reached during the past two straight quarters! Gold Rock is expected to have 60% higher gold grades than the Pan Gold Mine! In December, Fiore will release its Preliminary Economic Assessment (PEA) for Gold Rock and NIA believes it will cause Fiore Gold to begin developing the mine to bring it into production by 2022 (it is already fully permitted)!
In November, ELY transferred to Fiore a 100% interest in the 42 unpatented mining claims known as the Gold Rock Extension Claims. ELY acquired 20 of these claims in September 2018 and 22 in September 2016. ELY has retained a 1.5% royalty in the 2018 claims and a 2% royalty in the 2016 claims!
We have only discussed a small sampling of ELY's Nevada gold royalties in this alert. We are giving ELY an extremely high confidence rating of 95 out of 100 making it our #3 favorite overall stock suggestion!
Past performance is not an indicator of future returns. NIA is not an investment advisor and does not provide investment advice. Always do your own research and make your own investment decisions. This message is not a solicitation or recommendation to buy, sell, or hold securities. NIA has received compensation from ELY of USD$30,000 cash for a six-month marketing contract. Never make investment decisions based on anything NIA says. This message is meant for informational and educational purposes only and does not provide investment advice.