NIA will NEVER find a Bigger Opportunity than AHG!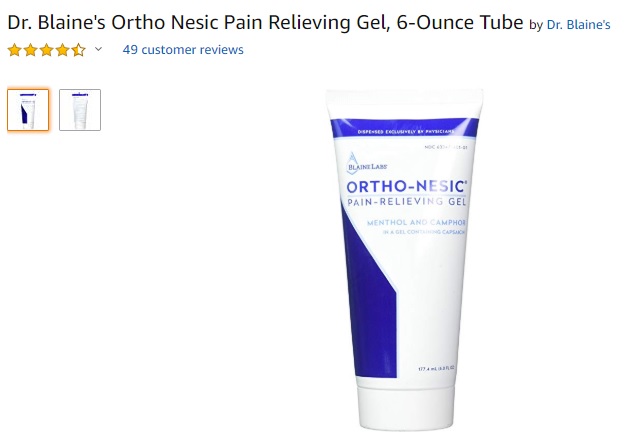 Over the past month, global Google search interest for CBD has averaged a weekly growth rate of 3.63%, which is a new 15-month high and 2.88X higher than its compound weekly growth rate since August 2017! Google searches for CBD have reached

new all-time highs

for the last

21 consecutive months

-

rising by 212.5%

during this time period!
In the U.S., Americans are now searching for CBD 2.57X more often than Bitcoin! However, when Bitcoin peaked at $20,000 in December 2017, Bitcoin searches were 5.56X higher than the current level of CBD searches. This tells us that the CBD boom in America is still in its infancy!
NIA called the CBD-infused beverage boom in June 2018 - three months before it began in September 2018! NIA's #1 CBD-infused beverage stock suggestion Koios Beverage (CSE: KBEV) exploded by 425% in September 2018 from $0.20 to a high of $1.05!
NIA called the California cannabis boom in early-March 2019, and within the following few weeks three of California's largest cannabis companies announced deals to be acquired at HUGE premiums! Acreage Holdings (CSE: ACRG) announced a deal to be acquired for $3.4 BILLION, Origin House (CSE: OH) announced a deal to be acquired for $1.1 BILLION, and privately held Cura Partners announced a deal to be acquired for $1.27 BILLION! Meanwhile, NIA's #1 California cannabis stock suggestion Transcanna (CSE: TCAN) outperformed every other California cannabis stock - exploding by 159.67% from $3 to a high of $7.79!
NIA considers Alternate Health (CSE: AHG) to be the BIGGEST cannabis opportunity that we have uncovered in history - and it is unlikely we will find an opportunity this big again! If you missed out on KBEV and TCAN, be sure to research AHG immediately! AHG is one of the most well-diversified California cannabis plays, but up until now it has been completely undiscovered!
This is about to change with AHG announcing a deal to acquire Blaine Labs, a 23 year old company based in Southern California that is engaged in developing, manufacturing, and marketing medical grade products including treatments for psoriasis, scar-tissue, fungus and pain management - and their products are sold through major retailers across the nation including Walmart, Amazon, CVS and Walgreens!
AHG will soon begin rolling out CBD-infused versions of many Blaine Labs products including their Ortho-Nesic Pain-Relieving Gel! Already, the non-CBD product gets recommended on a daily basis by many medical professionals around the world, for pre- and post-exercise application to reduce swelling and stiffness. Even without CBD, many customers on Amazon are calling it the most effective over-the-counter pain-relieving gel on the market, with an unbelievable 76% of reviewers giving it a perfect 5 stars! Click here to see for yourself!
Already, Blaine Labs has been working with AHG to develop its new CBD-infused version of the product! In recent months, Dr. Blaine founder of Blaine Labs has been giving samples of it to his patients (infused with 25mg of CBD) for them to try on their area of pain. As described by Dr. Blaine, "I hand the patient a tube and leave the treatment room about ten minutes while seeing other patients. EVERY single patient, without exception, experienced IMMEDIATE pain relief!"
Past performance is not an indicator of future returns. NIA is not an investment advisor and does not provide investment advice. Always do your own research and make your own investment decisions. This message is not a solicitation or recommendation to buy, sell, or hold securities. NIA is receiving compensation from AHG of USD$40,000 cash for a one-month marketing contract. Never make investment decisions based on anything NIA says. This message is meant for informational and educational purposes only and does not provide investment advice.