NIA Update on Four Stocks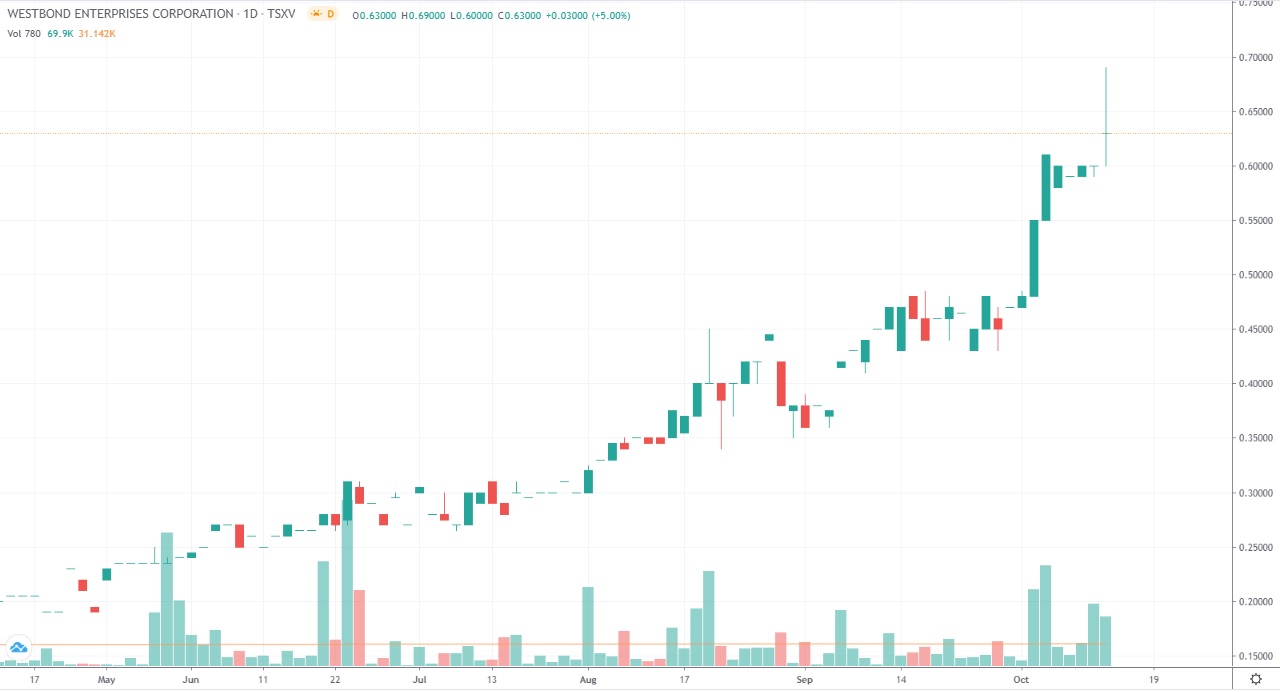 Numinus Wellness (TSXV: NUMI) gained yesterday for its fourth straight day and hit a high of $0.385 per share for a gain so far of 35.09% since NIA announced NUMI on September 27th at $0.285 per share as one of its top 5 overall stock suggestions and #1 favorite psychedelic play. The November 3rd ballot initiatives for psychedelic mushrooms in Oregon and Washington DC will make the legalization of psychedelic mushrooms a mainstream topic in the weeks ahead. Much larger states like California and Colorado are expected to see similar initiatives on the ballot in 2022. NUMI has a first mover advantage in Canada where the government in August issued medical exemptions to several critically ill patients allowing them to use psilocybin therapy.
Support.com (SPRT) began to breakout big yesterday and gained by $0.17 or 9.88% to close at $1.89 per share. We initially suggested SPRT on September 8th at $1.98 per share and it rallied to a high later that day of $2.39 per share for a gain of 20.70% on strong volume of 832,593 shares or 11.40X above average. SPRT dipped afterwards and on September 27th we announced it as one of our top 5 overall stock suggestions at $1.76 per share where its enterprise value was less than 1X trailing twelve month free cash flow! SPRT has a large net cash position of $29.56 million or $1.55 per share giving it a current enterprise value at $1.89 per share of only $6.5 million or 1.18X trailing twelve month free cash flow of $5.529 million. SPRT is the most undervalued stock we are aware of on the NASDAQ.
NIA's recent stock suggestion G6 Materials (TSXV: GGG) gained by 12.5% yesterday to $0.09 per share and hit a high of $0.095 per share for a gain of 26.67% since our suggestion on October 6th at $0.075 per share. The other publicly traded graphene company Zen Graphene (TSXV: ZEN) hit a new 52-week high yesterday of $0.85 per share where it now has a market cap of CAD$71.67 million. We consider GGG to be the higher quality company of the two and its current market cap is only CAD$8.72 million. The CDC updated their guidance last week saying that COVID-19 can be spread through airborne particles that can linger in the air "for minutes or even hours" even among people who are more than 6 feet apart: click here to see for yourself. This is exactly what GGG's brand new graphene based air purification technology will solve!
NIA's other COVID-19 play Westbond Enterprises (TSXV: WBE) gained as much as 15% yesterday to hit a new all-time high of $0.69 per share for a gain of 160.38% from NIA's initial WBE suggestion on the evening of June 18th at $0.265 per share. Clorox and Lysol Disinfectant Wipes remain sold out across North America so we expect to see WBE report very strong sales of its recently launched ViroBan Plus Disinfectant Wipes when WBE releases its quarterly results next month.
Past performance is not an indicator of future returns. NIA is not an investment advisor and does not provide investment advice. Always do your own research and make your own investment decisions. This message is not a solicitation or recommendation to buy, sell, or hold securities. NIA has been compensated by NUMI USD$30,000 cash for a six-month marketing contract. This message is meant for informational and educational purposes only and does not provide investment advice.