NIA Tuesday Morning Update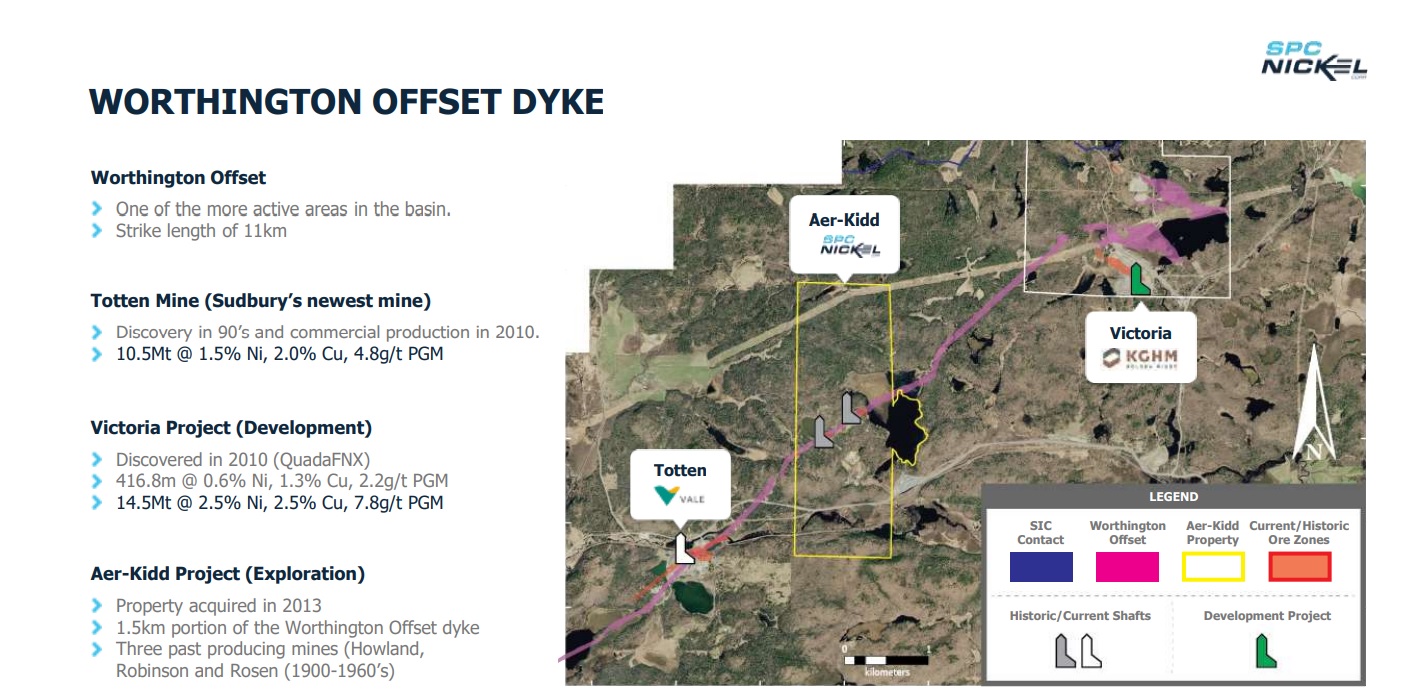 Transition Metals (TSXV: XTM) besides being a big shareholder of SPC Nickel (TSXV: SPC) is also a big shareholder of Class 1 Nickel (CSE: NICO) and NICO has gained by 33.33% over the last two trading days to a current market cap of $46.25 million. SPC owns higher quality nickel properties than NICO yet SPC's market cap is currently only $13.8 million. SPC also has twice as much cash as NICO. If you subtract SPC's cash position of $5.364 million from its market cap, SPC's enterprise value is only $8.436 million.
We have not wanted to distract at all from North Peak Resources (TSXV: NPR), which will likely become our largest gaining mining stock in history this year by far surpassing the gain of 1,575.68% made by Richard Warke's Arizona Mining/Wildcat Silver from NIA's suggestion price of $0.37 per share to its buyout price of $6.20 per share in cash, but SPC has three different nickel projects that are each superior to NICO's best project.
SPC will not outperform NPR, because no stock will outperform NPR, but SPC is an unbelievable opportunity here at $0.135 per share.
After the Fed raises rates on March 16th, gold will outperform all assets for the remainder of the year including nickel, but over a longer-term period of 3-5 years nickel has much more upside than gold because EV producers are desperate to move away from cobalt by using more nickel. This will cause demand for nickel to far surpass all available supply from both currently producing nickel mines and all nickel mines under development. Companies like NICO and especially Canada Nickel Company (TSXV: CNC) and North American Nickel (TSXV: NAN) are being marketed better than SPC at the moment but NICO, CNC, and NAN are modestly overvalued at the same time that SPC is extremely undervalued.
After NIA's President takes profits on NPR most likely at $15 per share within the next few months, he plans to accumulate XTM because it will likely become a huge winner in the second half of 2022 when Canadian Gold Miner goes public. XTM is the largest shareholder of Canadian Gold Miner, the second largest landholder in the Kirkland Lake Gold Mining Camp after only Kirkland Lake Gold (KL) the $10.8 billion market cap company founded by NPR's management team. NPR's CEO Brian A Hinchcliffe was CEO of KL for 12 straight years prior to him allowing Eric Sprott to take over control of the company so that Brian could step down from KL and become founding CEO of Rupert Resources (TSXV: RUP), which over the last six years has been the world's #1 largest gaining mining stock with a gain of 18,900%!
Past performance is not an indicator of future returns. NIA is not an investment advisor and does not provide investment advice. Always do your own research and make your own investment decisions. This message is not a solicitation or recommendation to buy, sell, or hold securities. NIA's President has purchased 200,000 shares of NPR in the open market. This message is meant for informational and educational purposes only and does not provide investment advice.