NIA Suggests TUR Call Options and Update on MOS, CSX, and DAN!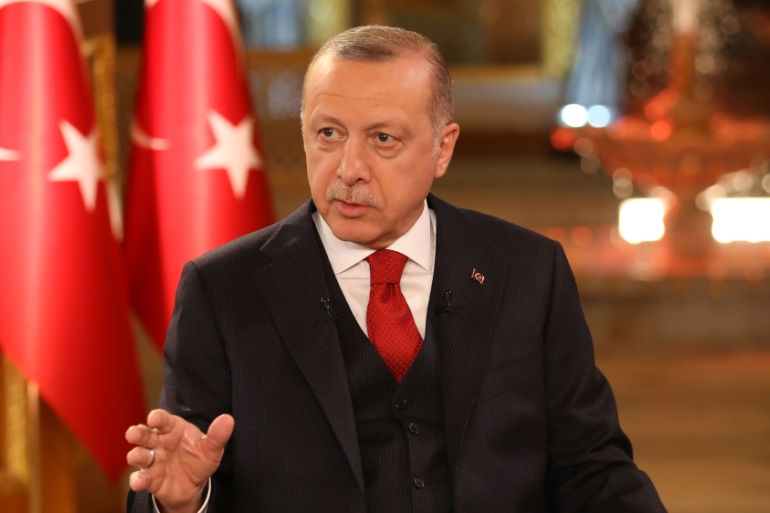 We are seeing signs that the country of Turkey is about to have a strong economic recovery. Currently, everybody is bearish on Turkey, but we believe this negativity is being fueled by the U.S. mainstream media (deep state) over Turkey's decision to purchase Russian missile defense systems. The Turkish Lira appears to be oversold and could be ready to bounce big, which would add fuel to the USD value of Turkish stocks. Therefore, we are very bullish on the iShares MSCI Turkey ETF (TUR) here at $23.14 per share. The iShares MSCI Turkey ETF (TUR)/VanEck Vectors Russia ETF (RSX) ratio is near a record low meaning TUR is due to rally big!
We suggest the TUR January 21, 2022 $23 call option currently priced at $2. We predict TUR will rally to between $30-$35 per share prior to their January 21, 2022 expiration, causing NIA's TUR call option suggestion to rise to between $7-$12 for a gain of between 250% and 500% within the next 7 1/2 months!
We continue to remain extremely confident/bullish on our MOS September 17, 2021 $35 call option suggestion. On Wednesday, MOS hit a new six-year high of $37.90 per share, but sold off in recent days after MOS decided to shut down the K1 and K2 potash mine shafts at Esterhazy nine months earlier than scheduled over flooding concerns. In our opinion, the market overreacted to this news and MOS has become oversold and will rally to new six-year highs in the days/weeks ahead. The truth is, this development is no big deal because MOS is now accelerating development of the K3 shafts while resuming production at the Colonsay potash mine. In the short-term, MOS will lose 1 million tonnes of Potash production from their annual Potash production rate of 9.5 million tonnes, but after K3 ramps up to full production by this time next year... MOS will have an annual Potash production capacity of 10.5 million tonnes or 1 million tonnes more than today... meaning they will quickly make up for any short-term Potash production shortfall!
Most importantly, the main reason we suggested MOS call options to begin with is Potash makes up less than 20% of MOS annual revenue! The truth is, phosphate fertilizers are rising MUCH faster in price than Potash! MOS generates over 80% of its revenue from phosphate fertilizers, which continue to explode in price to new multi-year highs! Sometime within the next week, we expect MOS to announce their May sales figures, which will be extremely strong and should drive MOS to new multi-year highs!
Extremely bullish for agriculture, although corn's front month July 2021 contract is down 0.77% today to $6.774 per bushel, its September 2021 contract is up 2.06% today to $6.19 per bushel and its December 2021 contract is up 1.78% today to $6.02 per bushel! Months ago, after years of Teucrium Corn Fund ETV (CORN) underperforming corn futures (based on front month), NIA predicted that CORN would begin to outperform corn futures moving forward due to backwardation! NIA's prediction has come true and this will cause MASSIVE retail money to flow into agricultural commodity ETFs in the months ahead!
When funds begin flowing into ag commodity ETFs like CORN, SOYB, WEAT, and DBA as well as ag commodity stock ETFs like MOO, it will cause the valuation multiples of MOS to explode back to 2008-2012 levels! However, the BIGGEST agriculture winners will likely be Clean Seed (TSXV: CSX) and Arianne Phosphate (TSXV: DAN)!
Past performance is not an indicator of future returns. NIA is not an investment advisor and does not provide investment advice. Always do your own research and make your own investment decisions. This message is not a solicitation or recommendation to buy, sell, or hold securities. NIA has received compensation from CSX of USD$100,000 cash for a one-year marketing contract. NIA's President has purchased 50,000 shares of CSX in the open market. NIA has received compensation from DAN of USD$30,000 cash and expects to receive options to purchase 100,000 shares of DAN stock with an exercise price based on the closing price of the stock on the day before the options get issued for a six-month marketing contract. This message is meant for informational and educational purposes only and does not provide investment advice.