NIA Announces #1 Mid-Year Pick: Clean Seed (TSXV: CSX)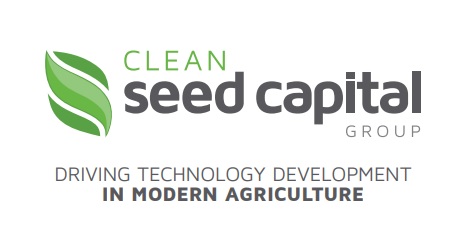 NIA is excited to announce its #1 favorite overall mid-year 2021 stock suggestion Clean Seed Capital (TSXV: CSX) currently $0.55 per share.
CSX is driving technology development in modern agriculture. CSX is positioning itself at the forefront of the smart revolution in the seeding and planting equipment marketplace. CSX is the creator and producer of the world's first and only SMART Seeder.
CSX's SMART Seeder has been designed to offer an unrivalled level of product input precision in the seeding operation. CSX believes this level of precision will provide improved farming outcomes compared to existing air seeder equipment, meaning increased crop production, reduction of product inputs (seeds, fertilizers and soil amendments, etc.) and reduction of operating expenses. While some industries have embraced the use of technology to advance their capabilities, the agricultural seeding equipment sector has lagged behind leaving a significant opportunity for CSX to resolve existing limitations.
With CSX's SMART Seeder technology, farmers can apply high-resolution prescriptions that place optimal amounts of seed, fertilizer and amendments inside each and every furrow at each ground contact (opener) point across the field. The ability to manage the field with this precision enables each plant to reach its optimal yields while using the optimal level of inputs along with superior seed placement.
Technological advancement will facilitate smarter farming, and CSX is at the forefront of technology-based seeding solutions. CSX has created revolutionary sustainable farming technology that will change how farmers can seed operations. CSX believes that the SMART Seeder will redefine efficient, effective seeding operations and that its SMART Seeder technology can be further developed to enhance the large grain (corn and soy) planting operation in Canada and the United States. A significant portion of CSX is owned by Canadian Prairie commercial farmers, which is a strong indication of consumer support for its SMART Seeder technology.
Past performance is not an indicator of future returns. NIA is not an investment advisor and does not provide investment advice. Always do your own research and make your own investment decisions. This message is not a solicitation or recommendation to buy, sell, or hold securities. NIA has received compensation from CSX of USD$100,000 cash for a one-year marketing contract. NIA's President has purchased 50,000 shares of CSX in the open market. This message is meant for informational and educational purposes only and does not provide investment advice.