NIA Announces New #1 Uranium Stock Suggestion: Traction Uranium (TRCTF)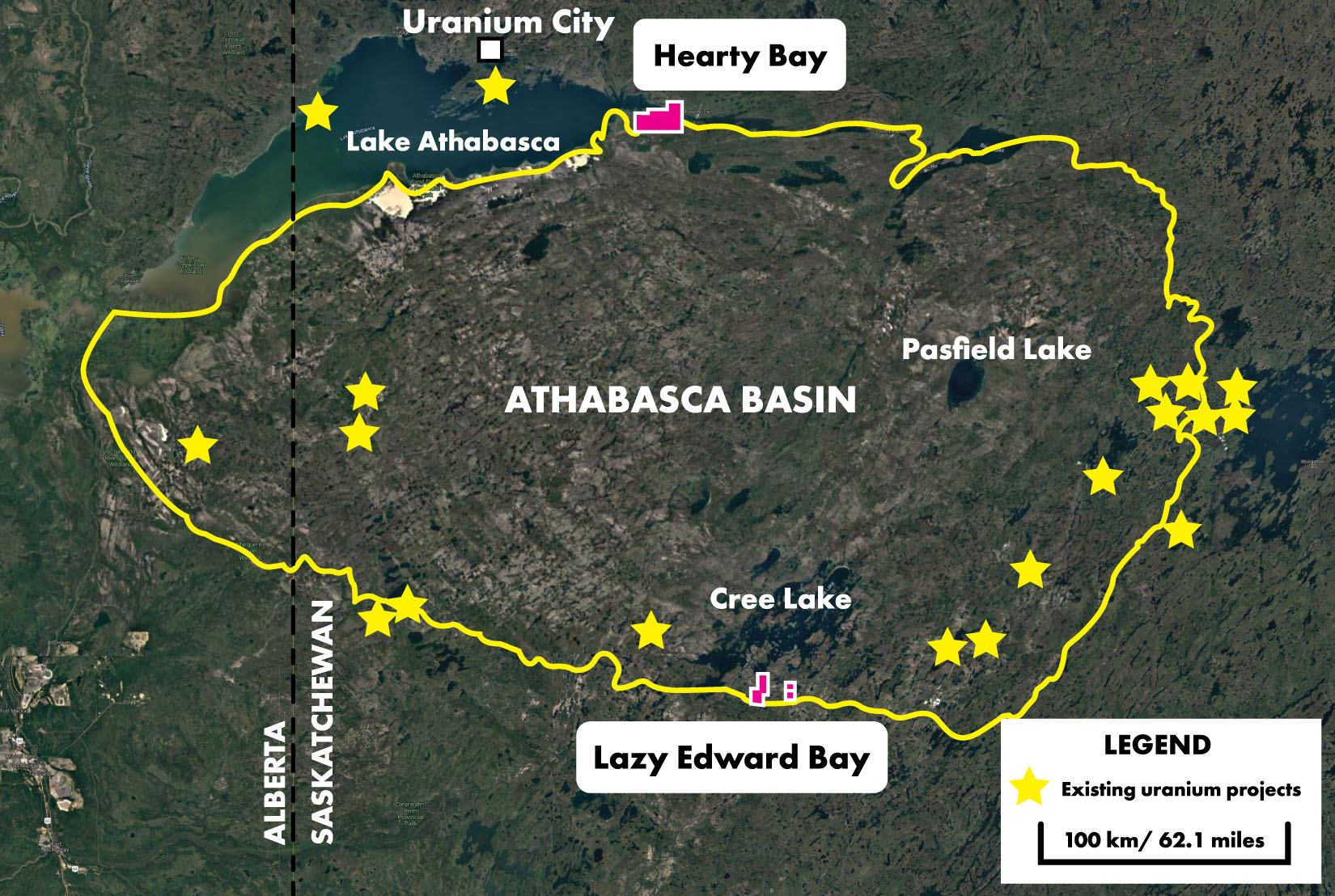 NIA is excited to announce its new #1 favorite uranium stock suggestion: Traction Uranium (OTCQB: TRCTF).
TRCTF is currently trading for $0.2982 per share with a market cap of US$15.243 million. TRCTF listed for trading in January of this year and is currently down by over 70% from its 52-week high of $1 per share!
TRCTF has just completed a 3,000m 10-hole summer drilling program at its Lazy Edward Bay property located in the Athabasca Basin of Saskatchewan, a region that is home to 10 of the world's 15 highest grade uranium deposits. 15.5% of the world's uranium comes from the Athabasca Basin.
TRCTF announced on Wednesday that they intersected anomalous radiation in 7 out of 10 of its Diamond Drill Holes. Elevated levels of radiation are a possible indicator of Uranium Mineralization, which will be confirmed when the geochemical results are received!
NIA has previously only announced one uranium stock suggestion throughout its entire history (back in September of last year) and it gained at its high by 106.32% in less than two months making it North America's #1 largest gaining uranium stock during this time period!
Canadian markets are closed today for Canada Day but will reopen on Monday. Traction Uranium trades in Canada on the CSE under the symbol TRAC.
U.S. markets are open today but closed on Monday for the 4th of July. NIA will publish a full detailed Traction Uranium report on Monday evening to celebrate the 4th of July holiday!
Past performance is not an indicator of future returns. NIA is not an investment advisor and does not provide investment advice. Always do your own research and make your own investment decisions. This message is not a solicitation or recommendation to buy, sell, or hold securities. NIA has received compensation from Traction Uranium of US$100,000 cash for a one-year marketing contract. This message is meant for informational and educational purposes only and does not provide investment advice.