NIA Announces #1 Favorite Uranium Play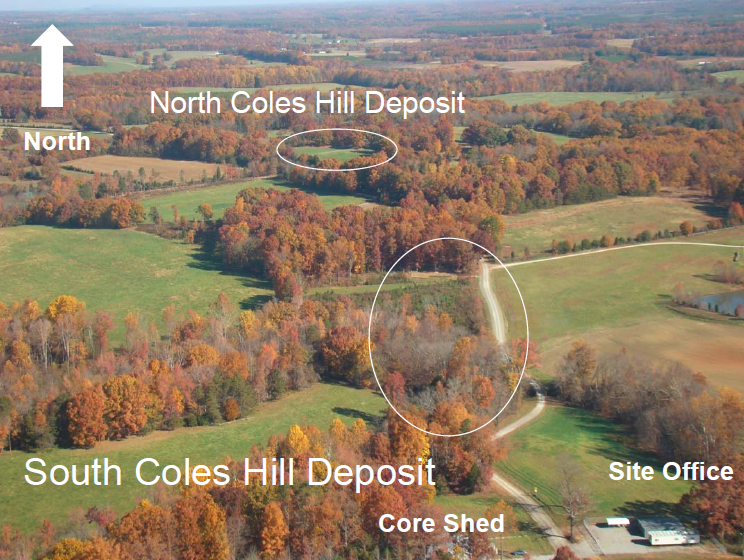 For months, many NIA members have been asking us for our favorite uranium play. After researching the entire uranium sector we have come up with the #1 biggest opportunity in the uranium space: Virginia Energy (TSXV: VUI).
VUI has been quietly under accumulation but on very low volume. Its current market cap at $0.475 per share is only $30.355 million.
VUI's Coles Hill deposit in southern Virginia, USA is the largest undeveloped uranium deposit in the USA and one of the largest in the world. VUI's ownership in Coles Hill is held through its subsidiary, Virginia Uranium, Inc., which controls the mineral rights, surface rights, and leasehold development and operating rights on the Coles Hill property.
VUI has an indicated resource of 132.93 million lbs of uranium!
Virginia has had a moratorium on uranium mining since 1982, but uranium is becoming much more accepted as a "green energy" and we believe the odds are increasing that Virginia could legalize uranium mining through strict regulations! If uranium mining became legalized in Virginia, we believe VUI would become a $1 billion market cap company.
Past performance is not an indicator of future returns. NIA is not an investment advisor and does not provide investment advice. Always do your own research and make your own investment decisions. This message is not a solicitation or recommendation to buy, sell, or hold securities. This message is meant for informational and educational purposes only and does not provide investment advice.