NIA Announces #1 Dogecoin Mining Play!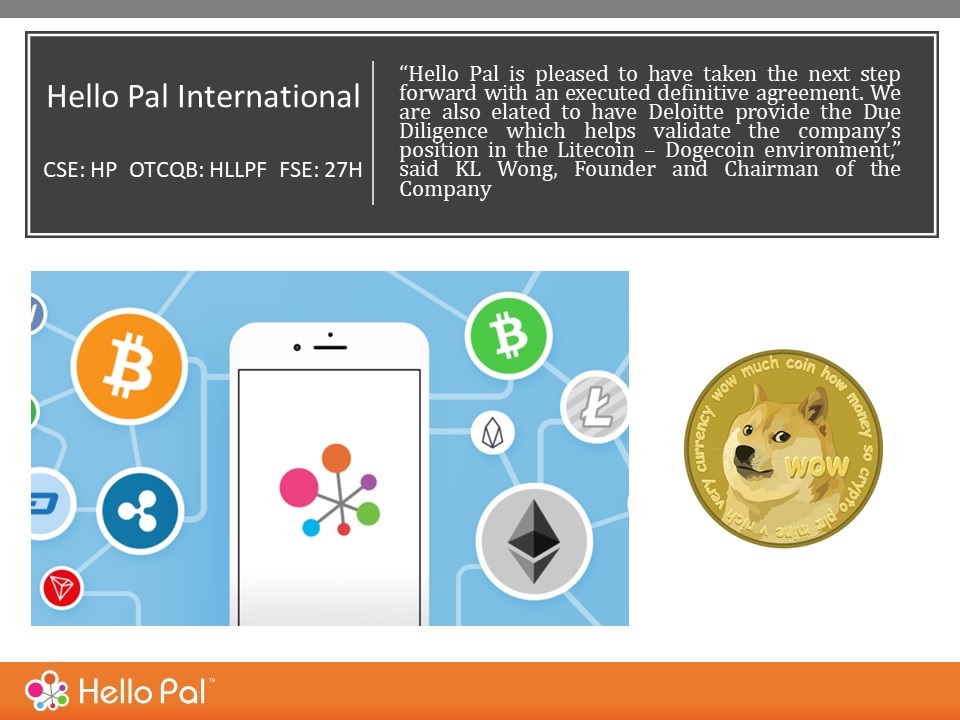 There is only one Crypto mining play that NIA is extremely bullish on at this time: Hello Pal (CSE: HP). Last month, HP acquired an initial 51% interest in 12,500 mining rigs dedicated to mining Dogecoin (DOGE) and Litecoin (LTC) with an option to buy the other 49% in a year. In recent months, DOGE has been the #1 largest gaining Top 20 ranked Crypto token outperforming NIA's Bitcoin Cash (BCH)! Elon Musk has just announced that he is now working with DOGE developers to turn it into an energy efficient Crypto token! DOGE is up by 51% today alone!
We love HP because it has an actual real underlying livestreaming business with HUGE revenue and has grown exponentially in recent years! After hitting an all-time high on March 4th of $2.33 per share for a gain of 639.69% from NIA's initial suggestion price of $0.315 per share, HP got slammed down in recent weeks on low volume! HP finally bottomed this morning at $1.09 per share after declining by 53.22% from its March 4th high! HP is beginning to bounce strongly this afternoon and we believe could have a HUGE week ahead next week!
In HP's fiscal 3Q ending November 30, 2020 the company generated revenue of $4.45 million for growth of 2,240% year-over-year and growth of 45.47% quarter-over-quarter!
When HP reports its fiscal 4Q results at the end of June, HP will report another record revenue quarter with continued HUGE growth! HP's fiscal 4Q revenue is estimated to be $7.219 million which would equal growth of 1,029.72% year-over-year and growth of 61.53% quarter-over-quarter!
In fiscal 3Q, HP reported record high quarterly gross margins of 11.53% and generated positive free cash flow of $223,000! We found out yesterday that for the month of April 2021, HP's gross margins reached 14%!
Past performance is not an indicator of future returns. NIA is not an investment advisor and does not provide investment advice. Always do your own research and make your own investment decisions. This message is not a solicitation or recommendation to buy, sell, or hold securities. NIA has received compensation from HP of USD$50,000 cash for a six-month marketing contract. NIA expects to receive additional compensation from HP of USD$15,000 cash to extend its marketing contract for an additional two months. This message is meant for informational and educational purposes only and does not provide investment advice.