New Pea Protein Play: LWAY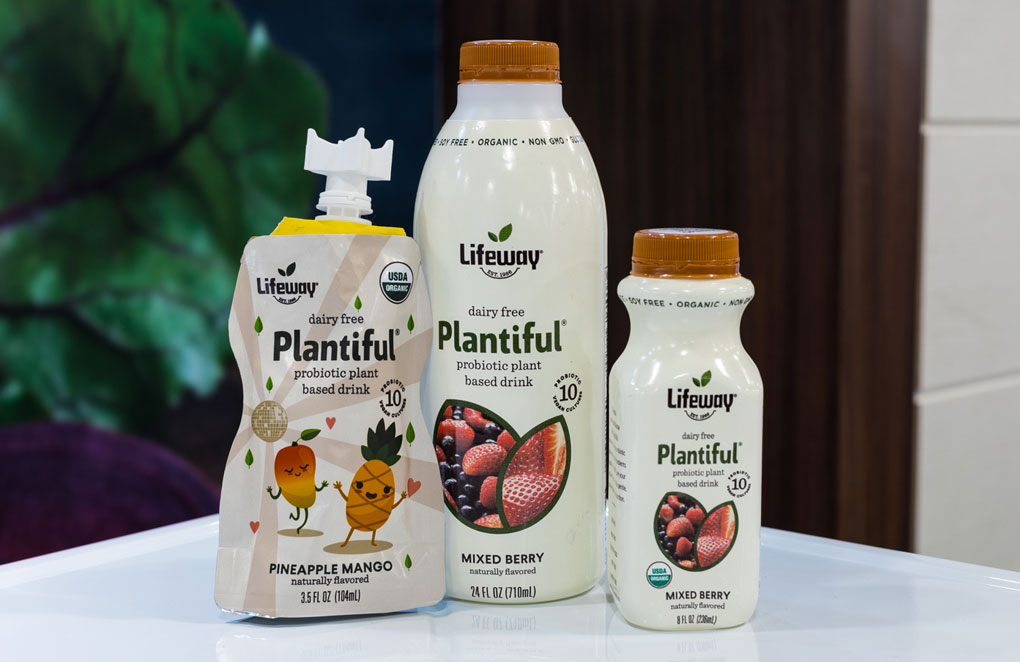 Shares of Beyond Meat (BYND) are up by $36 or 36.18% today to $135.50 per share after reporting that its 1Q 2019 revenues increased 215% year-over-year to $40.2 million. BYND expects full year 2019 revenues to exceed $210 million for growth of more than 140% above 2018 revenues of $87.93 million! BYND is now up 442% from its May 2nd IPO price of $25 per share! With 60.2 million shares outstanding, BYND is now trading with a market cap of $8.16 BILLION! BYND is currently being valued at more than 50X their latest revenue run rate based on 1Q 2019 revenues annualized!
BYND has developed a way to produce meat directly from plants without killing any animals. Carl's Jr recently added to its menu the "Beyond Famous Star w/Cheese" featuring a 100% plant based Beyond Burger patty and it tastes exactly like a real hamburger! BYND represents the beginning of a major new trend that threatens the beef industry! With BYND having the most successful IPO of the decade, private competitor Impossible Foods on May 13th announced a new $300 million venture capital round of funding valuing the company at $2 BILLION! Burger King has begun offering the "Impossible Whopper" at select locations and Impossible Foods will likely have its IPO before year-end 2019!
BYND's secret to success is their use of pea protein, which is the main ingredient in their products. On May 24th, NIA announced its first ever pea protein stock suggestion Burcon Nutrascience (TSX: BU) and it immediately exploded for a gain of 147.5% in only three trading days!
NIA is excited to announce its second pea protein stock suggestion that it believes will absolutely explode next week following the massive gains achieved by BYND this week: Lifeway Foods (LWAY), currently trading for only $2.10 per share. LWAY currently has only 15,795,034 shares outstanding for an insanely low market cap at $2.10 per share of $33.17 million!
LWAY is a U.S. producer of probiotic-based products. LWAY is the #1 U.S. producer of drinkable Kefir with a dominant 80% market share. LWAY's drinkable Kefir is a cultured dairy product that is high in protein, calcium, and vitamin D; and contains live and active cultures. LWAY's drinkable Kefir is sold in a variety of organic and non-organic sizes, flavors, and types, including low fat, non-fat, whole milk, protein, BioKefir (a 3.5 oz. kefir with additional probiotic cultures), and Kefir with Oats. In addition, LWAY produces Frozen Kefir, European-style soft cheeses, and Icelandic Skyr, a line of strained kefir and yogurt products in resealable cups.
LWAY's products are currently sold at most major U.S. supermarket/grocery chains nationwide including Whole Foods, Kroger, Aldi, Wal-Mart, Target, Albertsons, Shoprite, Winn-Dixie, Stop & Shop, CVS, Walgreens, Rite Aid, Foodtown, The Fresh Market, Sams Club, Costco, Fairway, Publix, D'Agostino, and Gristedes. LWAY's products are also sold in the UK at Booths and Morrisons; and in Ireland at SuperValu and Dunnes.
LWAY successfully increased its annual revenue from only $1.1 million in 1989 up to a peak of $123.88 million in 2016, for an unbelievable compound annual growth rate over this 27 year period of 19.12%!
LWAY's share price increased from an all-time low on December 21, 1994 of $0.235 per share with an enterprise value of $4.008 million, to an all-time high on March 30, 2015 of $22.38 per share with an enterprise value of $368.7 million. LWAY's total gain during this period of 9,423.4% was 26.63X better than the S&P 500's gain during the same time period of only 353.9%!
At LWAY's record low enterprise value of $4.008 million it had trailing twelve month revenues of $3.3 million for an enterprise value/revenue ratio of 1.215. At LWAY's record high enterprise value of $368.7 million it had trailing twelve month revenues of $118.96 million for an enterprise value/revenue ratio of 3.10.
Currently, LWAY's enterprise value at $2.10 per share is only $35.32 million with trailing twelve month revenues of $99.22 million. LWAY's current enterprise value/revenue ratio at $2.10 is only 0.355!
LWAY has just launched a brand new product called Plantiful, which uses pea protein exactly like BYND! LWAY began shipping Plantiful on March 1, 2019, and on March 15, 2019, the company announced that the product had won EatingWell's Best of Expo West 2019 award!
Plantiful is a line of vegan, plant-based probiotic beverages made with organic ingredients using a base of cultured non-GMO pea protein. The new line is 100 percent free from dairy, gluten and soy. LWAY's revenues have declined in recent years due to millennials refusing to drink dairy products. Plantiful is the first plant-based probiotic beverage to actually taste just as good as dairy!
Past performance is not an indicator of future returns. NIA is not an investment advisor and does not provide investment advice. Always do your own research and make your own investment decisions. This message is not a solicitation or recommendation to buy, sell, or hold securities. NIA has purchased 10,000 shares of LWAY and intends to sell for a profit in the future. Never make investment decisions based on anything NIA says. This message is meant for informational and educational purposes only and does not provide investment advice.