New NIA Call Option Suggestion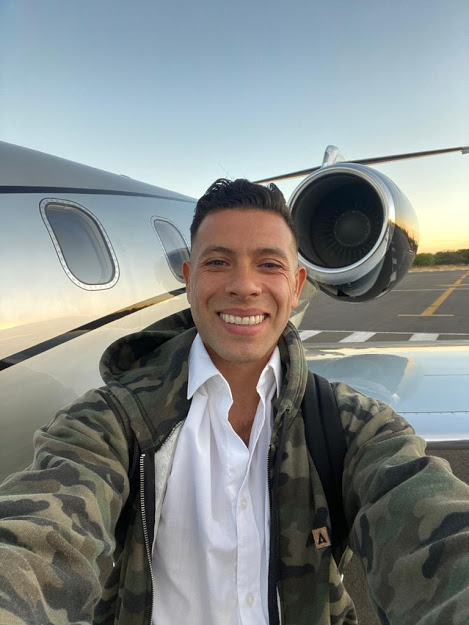 NIA is excited to announce its first new call option suggestion of 2021: the September 17th Mosaic (MOS) $35 call option currently being offered at $3.25. Agricultural commodities are hitting new decade highs and MOS will likely make a move to $50 per share by September 17th, which would cause this call option to explode to $15. 
If you prefer an agriculture stock we believe Arianne Phosphate (TSXV: DAN) or DRRSF on the U.S. OTC has by far the biggest potential in the industry due to its 100% ownership of the largest Green Phosphate Rock Project in North America at a time when demand for Green Phosphate Rock mined from Igneous Phosphate Projects is about to explode to new record highs due to new EU regulations, the FDA's upcoming proposal to limit toxic heavy metals in food, and the rapidly emerging Lithium Iron Phosphate (LFP) EV battery market!
Telson Mining (TSXV: TSN) or SOHFF on the U.S. OTC is the stock that NIA's President Gerard Adams believes has the most leverage to rising gold prices. He is getting ready to publish many pictures and videos this weekend of his recent trip to Mexico where he toured TSN's massive Tahuehueto Project that is set to become Mexico's newest high grade gold mine! Gerard has been to many gold mines and usually ends up not investing into the companies that he visits. There is nobody in the world who is more selective about the companies that he invests in than Gerard Adams. This weekend you will see for yourself why Gerard made TSN his new #1 largest position!
Gerard hasn't sold a single share of GoldMoney (TSX: XAU) or North Peak Resources (TSXV: NPR). Although Gerard has a personal preference of owning larger stakes in producing gold miners as opposed to gold technology companies, Gerard has no problem 100% admitting to you right now that XAU or XAUMF on the U.S. OTC is the one gold stock that could very well have an even bigger month of May. XAU is set to announce during the month of May the official launch of its Totenpass technology! While Bitcoin is a decade old technology that has seen no meaningful innovation, XAU's breakthrough Totenpass technology will revolutionize the way the world stores data! An EMP attack against the U.S. would instantly wipe out the cloud... causing Americans to lose all of their most important data. Totenpass eliminates the need for Americans to rely on untrustworthy Big Tech cloud companies. Totenpass will be the world's only permanent, affordable, easy-to-use, decentralized way to safely store your personal data!
Past performance is not an indicator of future returns. NIA is not an investment advisor and does not provide investment advice. Always do your own research and make your own investment decisions. This message is not a solicitation or recommendation to buy, sell, or hold securities. NIA has received compensation from TSN of USD$100,000 cash for a one-year marketing contract. NIA's President purchased 1 million shares of TSN in its most recent private placement. NIA has received compensation from DAN of USD$30,000 cash and expects to receive options to purchase 100,000 shares of DAN stock with an exercise price based on the closing price of the stock on the day before the options get issued for a six-month marketing contract. NIA's President has purchased 45,000 shares of XAU in the open market. He intends to sell these shares in the future for a profit. NIA's President has purchased 200,000 shares of NPR in the open market. He intends to sell these shares in the future for a profit. This message is meant for informational and educational purposes only and does not provide investment advice.