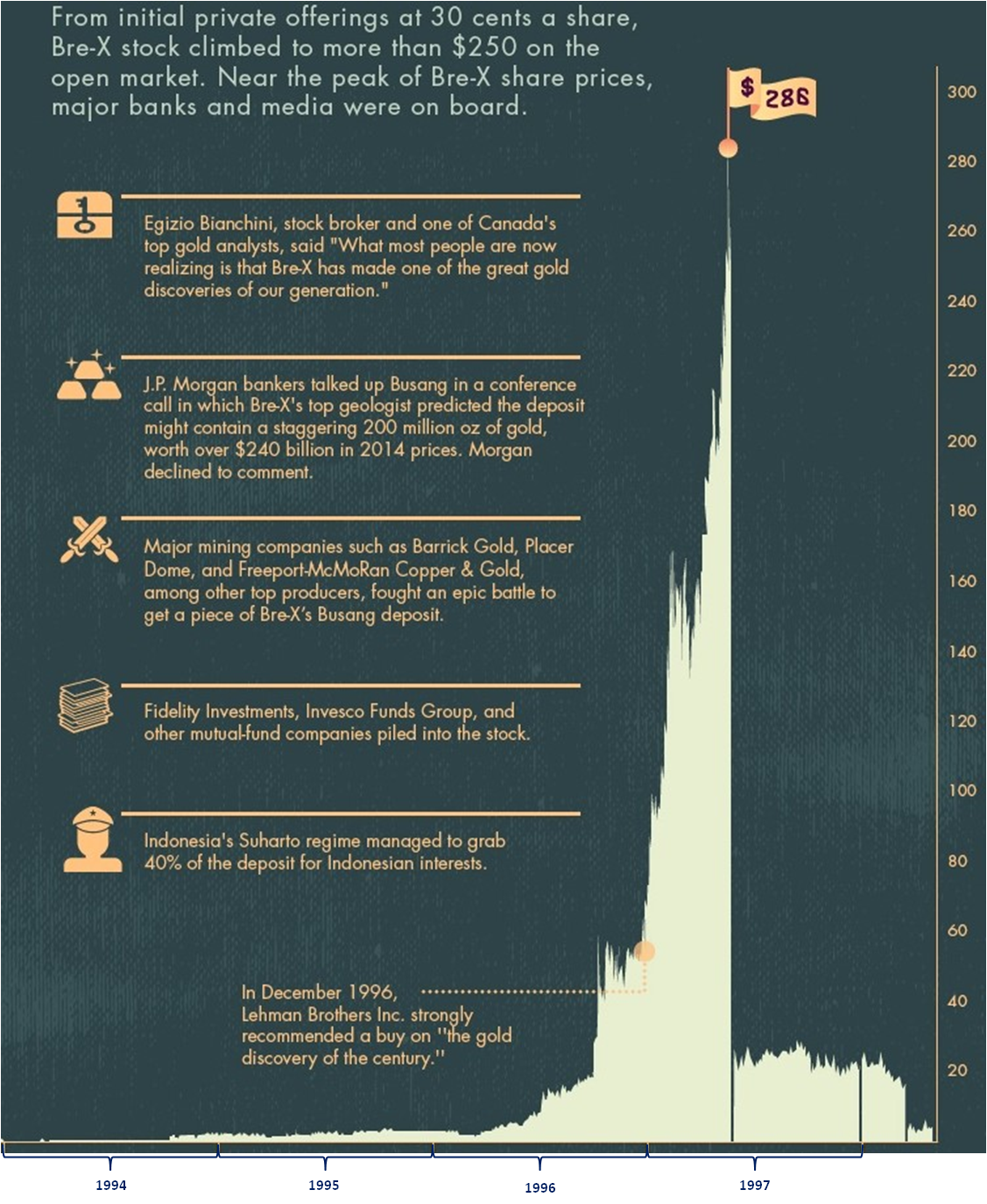 NIA has never suggested the stock New Found Gold Corp (NFGC) but we have been following recent developments very closely and our gut feeling is not good. The most important slogan in the world for this type of situation is, "When in doubt, just get out!"
We are not saying that NFGC is another Bre-X, but we have a gut feeling that the information the company has disclosed so far isn't the whole story.
Never trust a company that relies on super high tech AI technology that almost nobody understands to find its extremely wide, high grades of gold - a technology more accurate than all of the world's most experienced geologists combined. It is apparently so good at finding gold that only "PhotonAssay" technology can accurately determine its grades!
Yes, we know that Sprott is a shareholder, but billionaires are not perfect... look at the Elizabeth Holmes situation and how many billionaires she fooled. He CAN'T be happy that this gets disclosed shortly AFTER he makes a $48 million investment!
Even in a best case scenario, it will take a very long time for NFGC to regain the confidence of investors. Why own it when MUCH bigger opportunities exist without the risk!?
The management team that created Kirkland Lake Gold (KL) the company Sprott profited $1 billion on has just created a brand new company North Peak Resources (TSXV: NPR) that is about to become the operator of one of Nevada's highest quality gold exploration projects Black Horse, a project with potential to become a near-term, low-cost producer of gold.  NPR's upside potential is massive, with very little downside risk!
Past performance is not an indicator of future returns. NIA is not an investment advisor and does not provide investment advice. Always do your own research and make your own investment decisions. This message is not a solicitation or recommendation to buy, sell, or hold securities. NIA's President has purchased 200,000 shares of NPR in the open market. This message is meant for informational and educational purposes only and does not provide investment advice.