New Confidence Rating of 100 Pick: BHT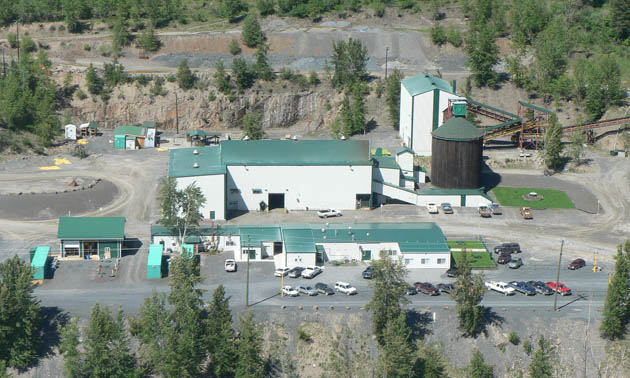 NIA's first ever confidence rating of 100 pick Fiore Gold (TSXV: F) is currently up today to a new high since NIA's suggestion of $1.18 per share for a gain of 413% from NIA's initial suggestion price of $0.23 per share!
NIA has uncovered a major ground-floor opportunity that is extremely similar to Fiore Gold when we first suggested it at $0.23 per share! Fiore Gold's enterprise value at $0.23 was only USD$11 million despite its Pan Gold Mine costing USD$200 million to explore and develop. Fiore Gold acquired its Pan Gold Mine and adjacent Gold Rock Project out of bankruptcy court for pennies on the dollar.
We have discovered a new company that currently has an enterprise value of USD$11.64 million and it too has just acquired a fully developed mine that cost USD$200 million to explore/develop for pennies on the dollar out of CCAA proceedings.
NIA's new confidence rating of 100 pick is Braveheart Resources (TSXV: BHT) currently trading for $0.055 per share with an enterprise value of USD$11.64 million almost exactly the same enterprise value that Fiore Gold had when we first discovered it. BHT also has a U.S. symbol on the OTCQB exchange of RIINF.
BHT recently acquired the Bull River Mine located in British Columbia, Canada. The mine is fully developed with 21,000 metres of underground workings on seven levels complete with ramps and raises. BHT's surface infrastructure includes a 750 tonne per day conventional mill with adjoining crushing facilities as well as offices and mine maintenance facilities. The property is connected to grid power and there is year-round access to the site by paved and all-weather roads.
BHT's Bull River Mine has an indicated resource of 1,510,000 tonnes grading 2.263% copper equivalent using a cut off grade of 1% copper equivalent. This is enough to support a 6 1/2 year mine life. In addition, BHT already has a surface stockpile of 165,000 tonnes grading 1.7% copper equivalent. The mine has past production totaling 450,000 tonnes at 1.8% copper equivalent!
The mine is 100% owned by BHT and includes a large land package of 10,250 hectares! Copper settled today at its highest price since January! BHT's mine also contains gold and silver!
Past performance is not an indicator of future returns. NIA is not an investment advisor and does not provide investment advice. Always do your own research and make your own investment decisions. This message is not a solicitation or recommendation to buy, sell, or hold securities. NIA has received compensation from BHT of USD$30,000 cash for a six-month marketing contract. This message is meant for informational and educational purposes only and does not provide investment advice.