MXC is a 100% Sure Thing to Rise BIG!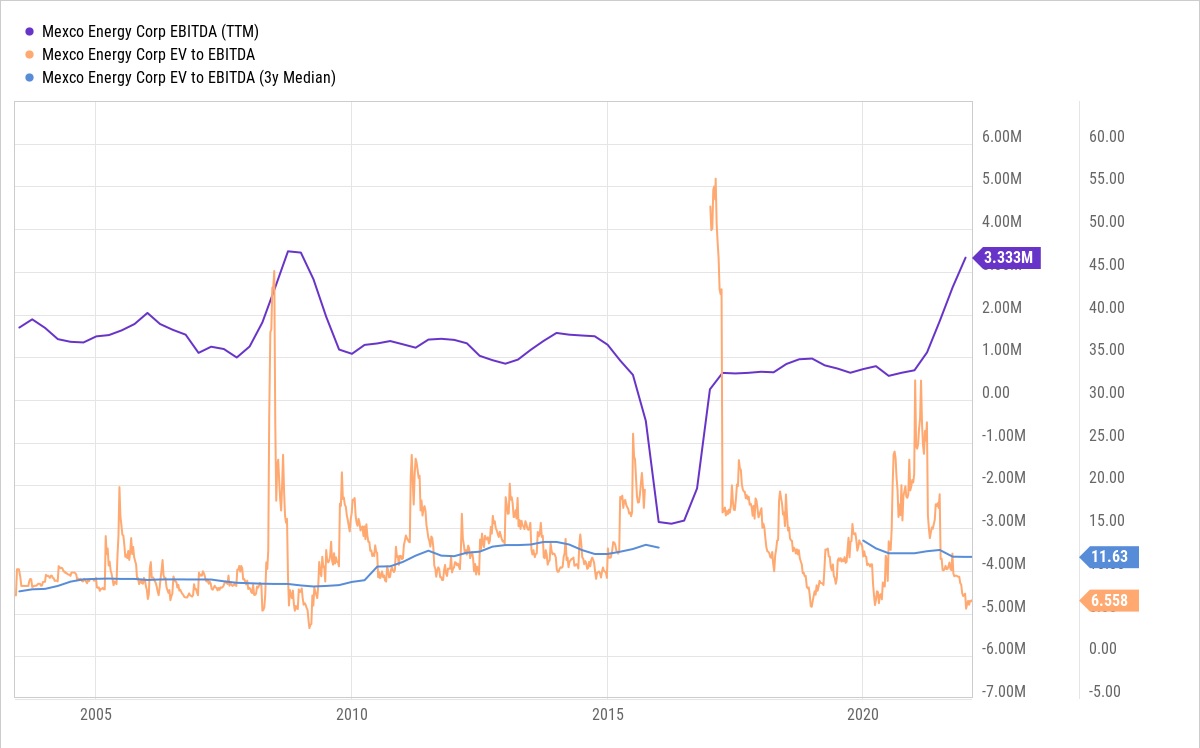 Mexco Energy (MXC) generated positive EBITDA over the last twelve months of $3.333 million, which is MXC's highest EBITDA (TTM) in 14 years.
MXC's enterprise value/EBITDA ratio is an insanely low 6.558. Only once in history did MXC have a lower enterprise value/EBITDA ratio than today... in March 2009 after crude oil crashed by 73% from $148 per barrel down to $40 per barrel. Considering that a crashing oil price during the financial crisis meant that MXC's EBITDA would also collapse during the following quarters.... MXC having a record low enterprise value/EBITDA ratio at that time was entirely justified.
Excluding the financial crisis, MXC's current enterprise value/EBITDA ratio of 6.558 is its lowest in history! Never before in history has MXC been more undervalued than today!
As long as crude oil doesn't crash back to below $70 per barrel... we are 100% sure that MXC is about to explode to the upside and make massive short-term gains!
MXC's median enterprise value/EBITDA ratio for the last three years has been 11.63 and we expect MXC to return to that multiple in the very near-future. Except for 2016 after crude oil crashed to a low of $26 per barrel, MXC has consistently generated positive EBITDA for two full decades. Going back to 2003 and excluding 2016, MXC has NEVER gone through a year without its enterprise value/EBITDA ratio reaching an absolute minimum of 10. During 10 of the last 20 years MXC's enterprise value/EBITDA ratio has at least briefly reached a level of 20 or above.
During 92.5% of the last two decades, MXC had a large amount of debt that always exceeded its cash position. Six years ago, MXC had over $6 million in debt, but MXC has completely repaid its debt and is now 100% debt free!
Meanwhile, MXC's cash position is up to a new all-time high of $880,000. MXC's balance sheet is the strongest it has ever been in history!
MXC has only 2.122 million shares outstanding, which is insanely low! During the past decade, MXC's only dilution came from 122,000 options being exercised last year. Employees with in-the-money options had no choice but to exercise prior to expiration. Due to the high cost of normal everyday employees exercising their options, the employees had to borrow the money to exercise and agreed that they would immediately sell the purchased shares into the open market. These options are now done being exercised, which means the resistance that has held MXC at artificially low share prices is finally gone!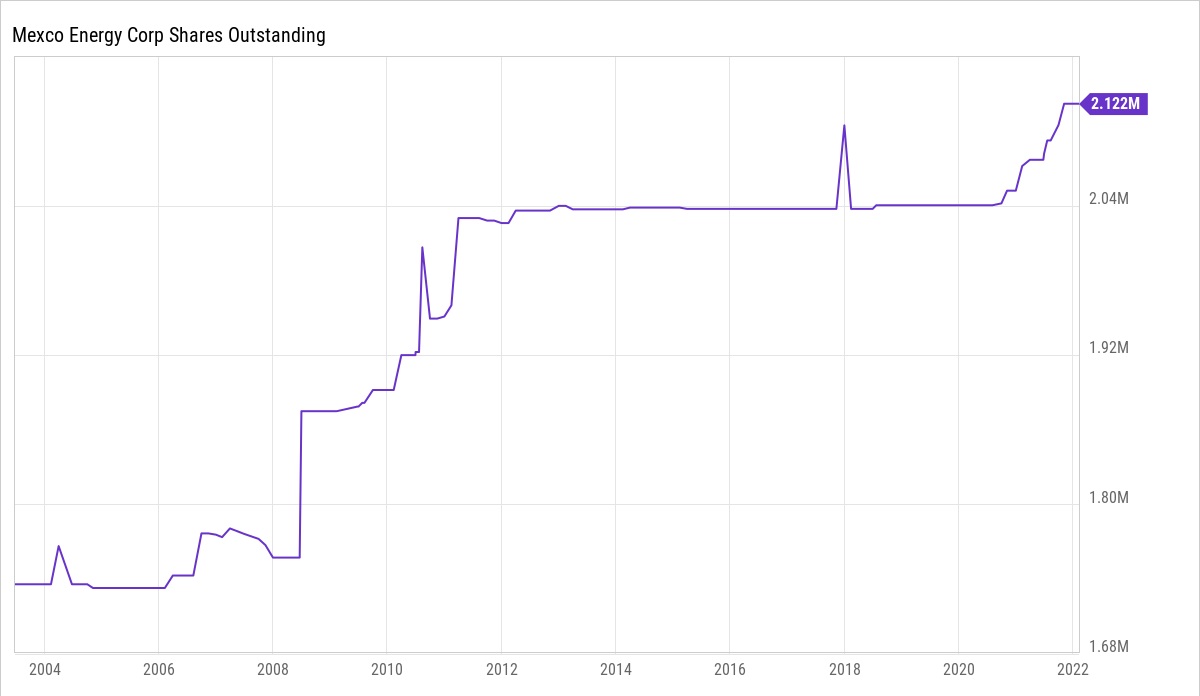 For MXC to return to its median enterprise value/EBITDA ratio for the last three years of 11.63 it means MXC will need to rise in the upcoming weeks to a price of $18.68 per share for a gain by 71.38% from today's closing price!
After this current quarter, MXC's EBITDA (TTM) is expected to rise to a new all-time high of approximately $4 million, which means MXC will actually need to rise to $22.34 per share to return to its median enterprise value/EBITDA ratio! This would result in MXC gaining by 104.95% from today's closing price!
Past performance is not an indicator of future returns. NIA is not an investment advisor and does not provide investment advice. Always do your own research and make your own investment decisions. This message is not a solicitation or recommendation to buy, sell, or hold securities. This message is meant for informational and educational purposes only and does not provide investment advice.