MOX Gains by 2.04% to New 2022 Closing High!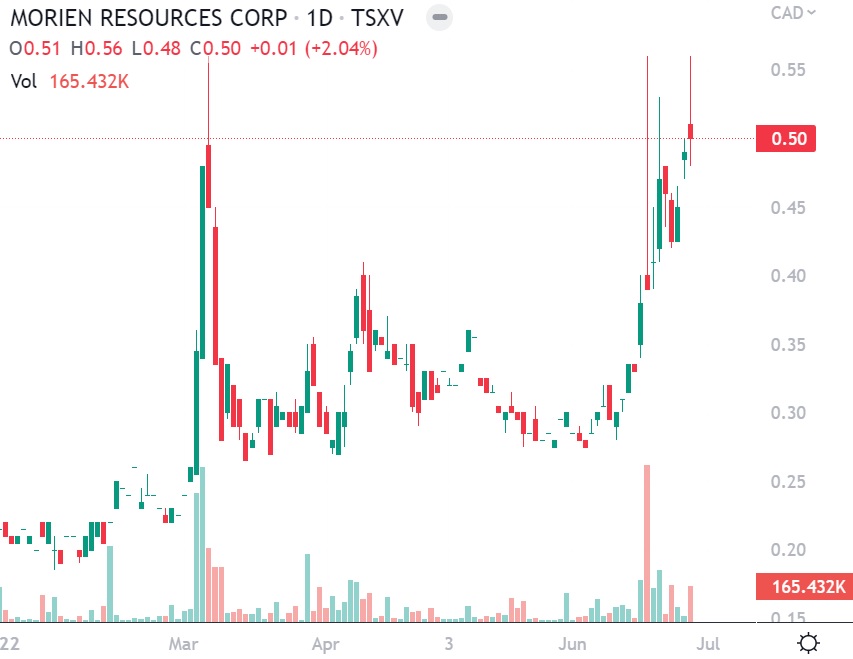 Morien Resources (TSXV: MOX) gained by 2.04% today to a new 2022 closing high of $0.50 per share. MOX owns a 2%-4% gross production royalty in the Donkin Coal Mine a billion-dollar Nova Scotia coal mine that is currently hiring employees and in the process of reopening. If not for today's worst market conditions of the past decade, MOX would already be trading for $1+. We believe the value of MOX's royalty is MANY times more than MOX's current market cap!
MOX is the second biggest opportunity in the market today after Augusta Gold (TSX: G). Both MOX and G will be the FIRST stocks to start hitting new 52-week highs and new all-time highs! If MOX and G don't breakout big to new 52-week highs and new all-time highs, literally NOTHING else in the market will either!
Past performance is not an indicator of future returns. NIA is not an investment advisor and does not provide investment advice. Always do your own research and make your own investment decisions. This message is not a solicitation or recommendation to buy, sell, or hold securities. NIA's President has purchased 174,200 shares of G in the open market and intends to buy more shares. This message is meant for informational and educational purposes only and does not provide investment advice.