NIA's MOX Gained by 17.24% Last Week!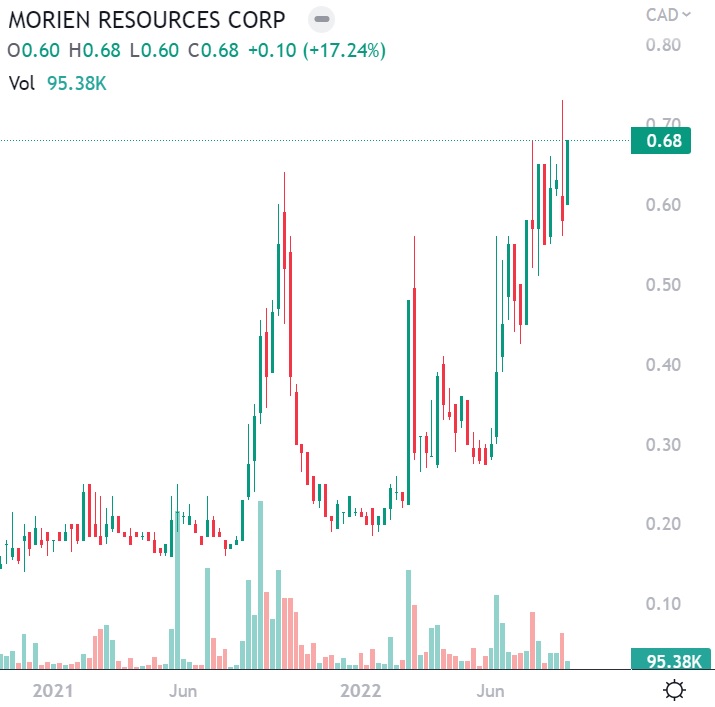 NIA's #2 ranked overall stock suggestion Morien Resources (TSXV: MOX) gained by 17.24% last week to a new 57-month weekly closing high of $0.68 per share!
MOX and TheGlobe.com (TGLO) are the two North American based small-cap companies that are best positioned to capitalize on the European energy crisis this fall/winter!
MOX is the owner of a 2%-4% gross production royalty in the Donkin Coal Mine, which will reopen this fall and begin exporting coal to Europe through the adjacent newly dredged deep-water port in Nova Scotia. MOX was trading in early-2020 for $0.65 per share prior to Donkin being idled. Since then, coking coal has increased 4X higher and thermal coal has increased 7X higher.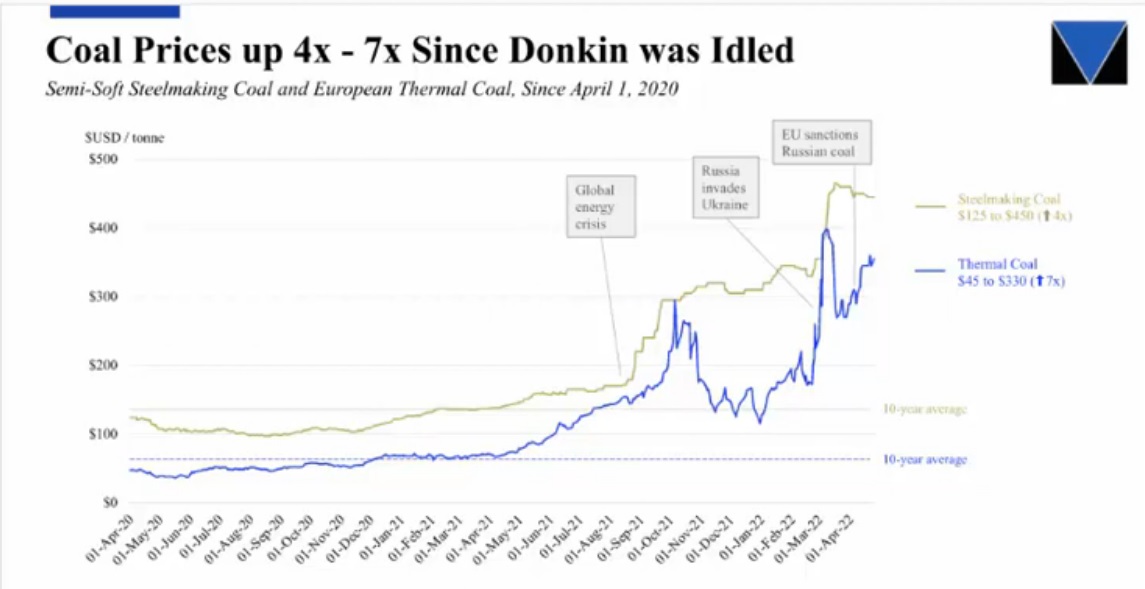 This means that MOX's share price is likely to rise to at least 4X higher than $0.65 per share, which will equal a MOX share price this fall/winter of $2.60+ per share!
TGLO is likely to breakout well above $1 per share as we approach Delfin Midstream's Final Investment Decision to build America's first floating LNG facility for exports of LNG to Europe!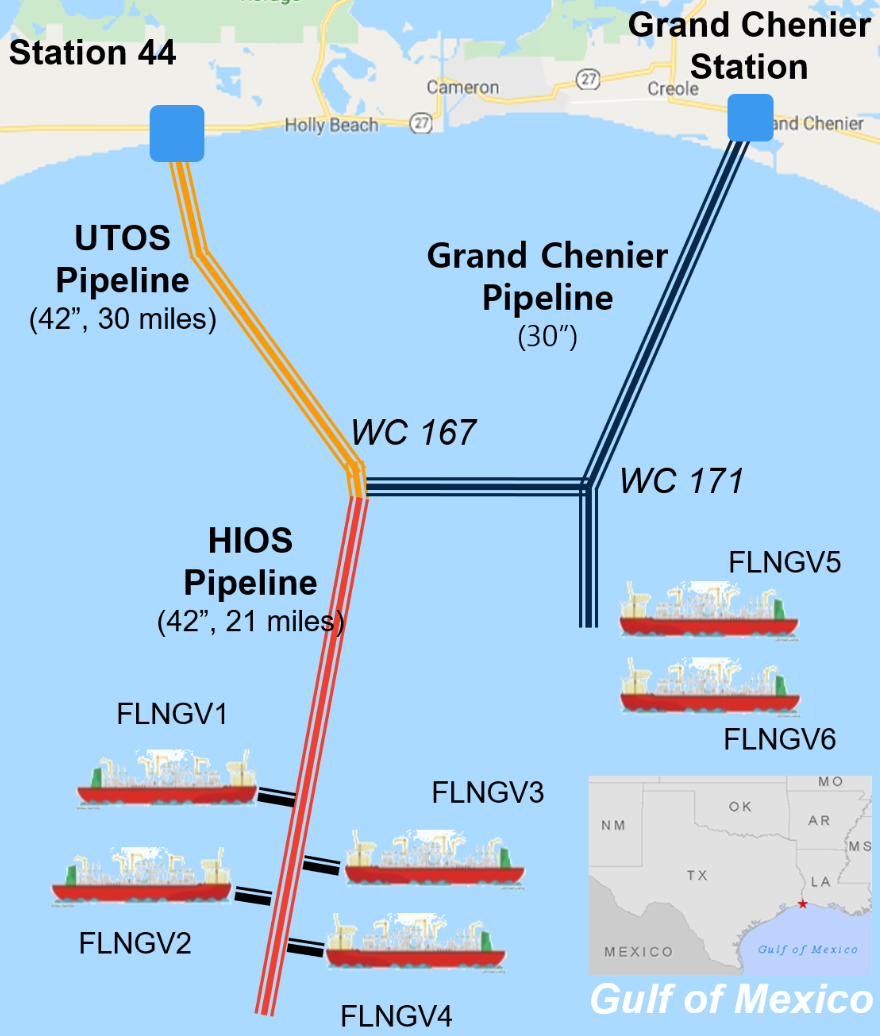 TGLO is a subsidiary of Delfin Midstream, which will allow Delfin Midstream to quickly go public by merging into TGLO after the Final Investment Decision is made this fall/winter. We expect Delfin Midstream to initially trade at a market cap of approximately $5 billion.
Past performance is not an indicator of future returns. NIA is not an investment advisor and does not provide investment advice. Always do your own research and make your own investment decisions. This message is not a solicitation or recommendation to buy, sell, or hold securities. This message is meant for informational and educational purposes only and does not provide investment advice.