LWAY is Building Major Momentum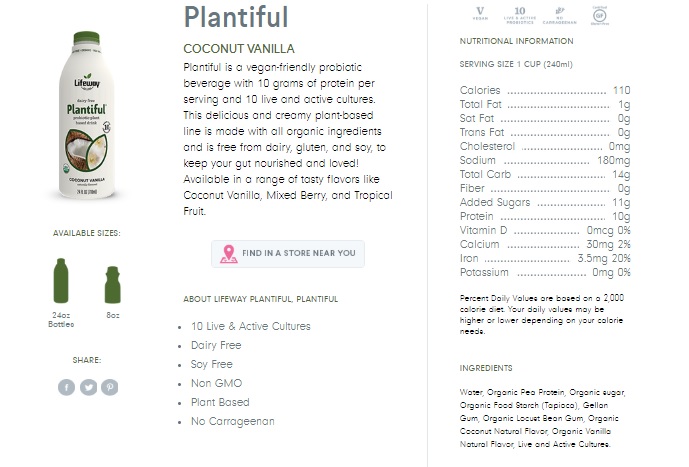 NIA's #1 pea protein play and #2 overall stock suggestion Lifeway Foods (LWAY) gained yesterday by $0.21 or 8.24% to $2.76 per share on double its average daily volume! Over the last three trading days, LWAY has gained by $0.44 or 18.97%!
Since NIA's initial suggestion eight trading days ago, LWAY has traded total volume of 532,800 shares while gaining 31.43%. LWAY's eight day volume following NIA's suggestion increased 2.82X higher than the previous eight trading days prior to NIA's suggestion!
Word is slowly but surely beginning to spread about LWAY's new Plantiful product line based on non-GMO pea protein! Tyson Foods made major nationwide headline news last week after they announced that they will soon be releasing plant-based chicken nuggets using pea protein. LWAY officially launched its Plantiful product line in March after years of development. Because of the huge buzz surrounding Beyond Meat (BYND) after their huge success using pea protein to create plant-based meat that tastes exactly like real meat, we expect LWAY to begin receiving MAJOR media attention in the weeks ahead for their new Plantiful line of pea protein products. LWAY is the world's first company to create a plant-based probiotics beverage containing 10 live & active cultures that tastes exactly like dairy while being daily-free and soy-free!
BYND's market cap has just surpassed $12 BILLION despite having a current annualized revenue run rate of only $160.824 million, which is valuing BYND at nearly 75X revenue! LWAY already has trailing twelve month revenue of $99.22 million and we expect LWAY's revenues to begin growing rapidly once again in 2020 after Plantiful launches sales at major retailers between now and year end. LWAY dominates the U.S. Kefir market and despite its revenues declining by a total of 20% from its 2016 peak of $123.88 million, the U.S. market for probiotics is growing rapidly due to the new "gut health" trend. Plantiful will allow LWAY to capture the HUGE market of U.S. vegans who want probiotics and a healthy gut. LWAY has invested big on expanding its manufacturing capacity in recent years and already has the ability to produce $500 million worth of annual product completely in-house!
LWAY's largest independent shareholder Danone (Paris: BN) is the world's largest yogurt maker and it hit a new all-time high yesterday of €74.46 per share for an enterprise value of €61.083 billion or 2.478X its trailing twelve month revenues of €24.65 billion. This same multiple would value LWAY at an enterprise value of $245.867 million and market cap of $242.604 million. With only 15.79 million shares outstanding, Danone's current valuation multiple would give LWAY a share price of $15.36! Already Danone owns 21.8% of LWAY and it acquired its original stake at a 33.33% premium! Today, Danone could pay a premium for LWAY of 100%-200% above its current share price and it would still be very accretive to Danone shareholders!
Past performance is not an indicator of future returns. NIA is not an investment advisor and does not provide investment advice. Always do your own research and make your own investment decisions. This message is not a solicitation or recommendation to buy, sell, or hold securities. NIA has purchased 10,000 shares of LWAY and intends to sell for a profit in the future. Never make investment decisions based on anything NIA says. This message is meant for informational and educational purposes only and does not provide investment advice.