Look at Volume SLNG Traded Yesterday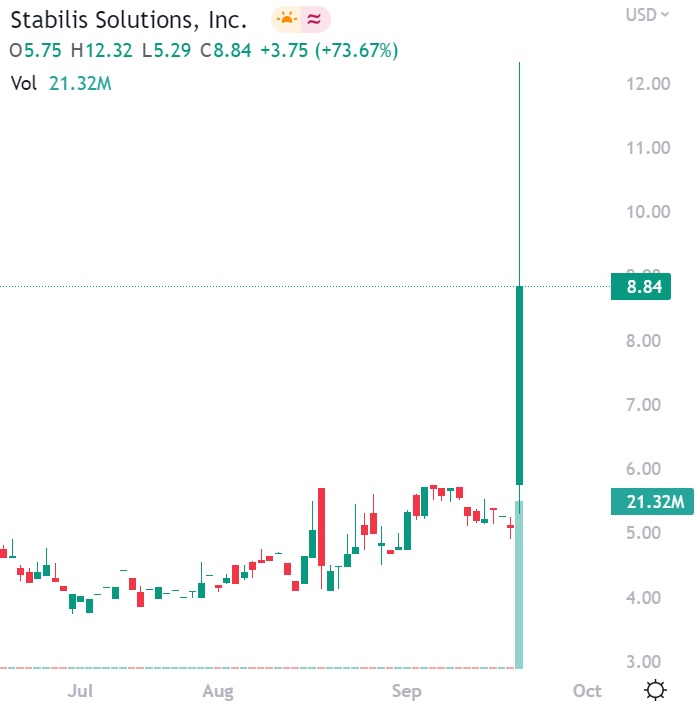 Look at the volume that shares of Stabilis Solutions Inc (SLNG) traded yesterday and compare it to the miniscule volume of TheGlobe.com (TGLO). Does it really look to you like anybody knows about TGLO besides us? Think about what will happen to TGLO when just a tiny fraction of SLNG's volume from yesterday begins to enter TGLO as the investment community becomes more aware of Delfin Midstream and their ownership of TGLO, which will allow for them to quickly go public after their Final Investment Decision, which could come at any time between now and year-end!
SLNG traded 21.32 million shares yesterday and gained by 73.67% to $8.84 per share on news that we consider to be small and irrelevant in comparison to what TGLO's parent company Delfin Midstream is accomplishing at this very moment in preparation for their Final Investment Decision!
Past performance is not an indicator of future returns. NIA is not an investment advisor and does not provide investment advice. Always do your own research and make your own investment decisions. This message is not a solicitation or recommendation to buy, sell, or hold securities. This message is meant for informational and educational purposes only and does not provide investment advice.