Logan Paul Desperate to Coverup CryptoZoo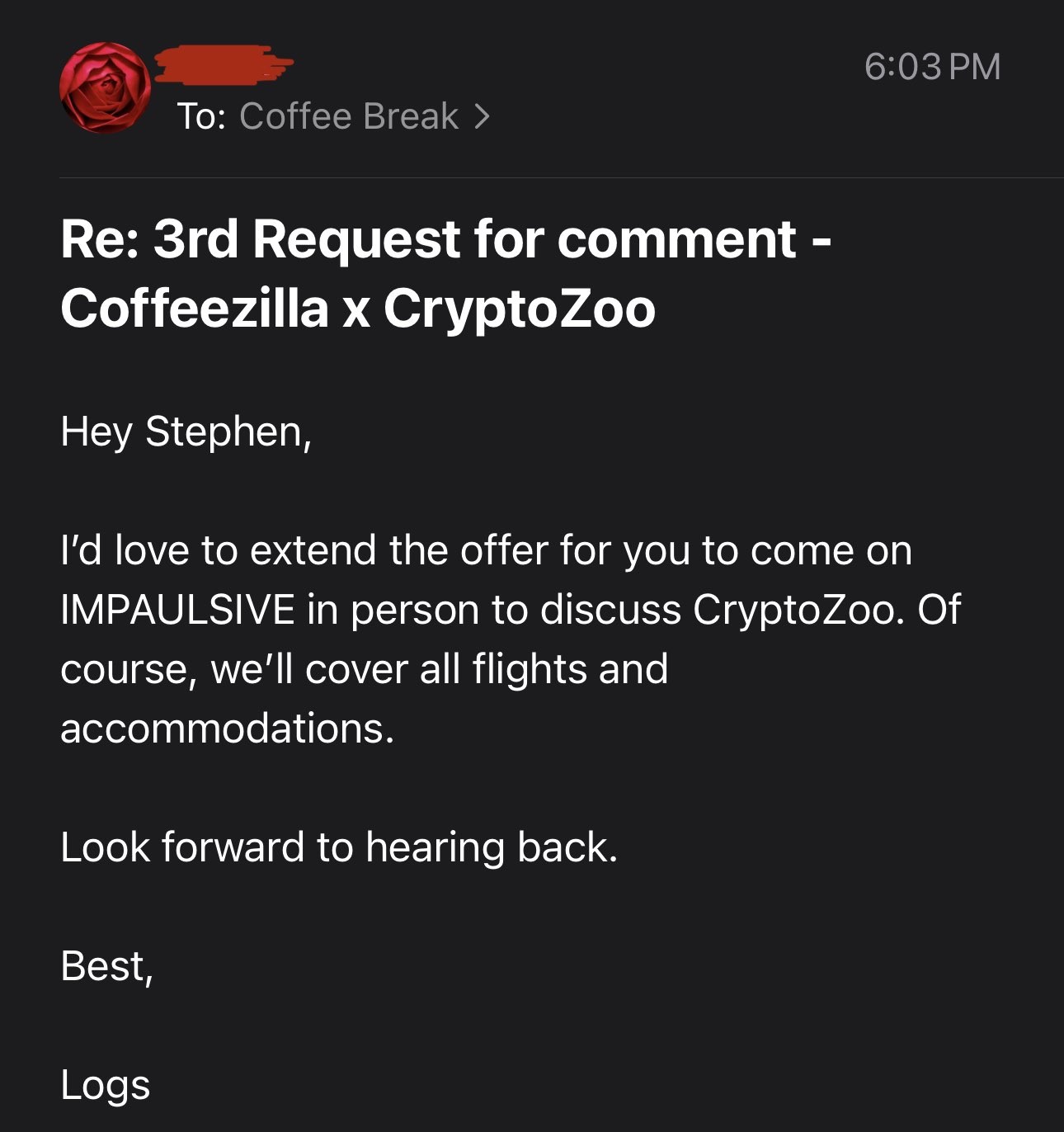 Logan Paul is becoming increasingly desperate to coverup his CryptoZoo scam.
As some of you may know, NIA's President and WWE CEO Stephanie McMahon share a mutual friend Ed Mylett. NIA's President appeared on Ed Mylett's show a few years ago within weeks of Stephanie McMahon also appearing on his show.
Our guess is that Stephanie is pissed over the bad publicity Logan Paul is receiving as a result of CoffeeZilla exposing CryptoZoo. Logan is supposed to be a good guy babyface and this is a disaster for their plans!
This evening, Logan Paul publicly invited CoffeeZilla to appear on Impaulsive, and CoffeeZilla replied, "Logan invited me on his show but didn't include the email 24 hrs before this where I invited him first onto my show, along with Eddie, CryptoKing, and Jeff. I'm happy to fly Logan down or livestream it but I'm not flying to his CryptoZoo tax haven on new years lol."