Logan Paul is the Biggest Rug Puller of All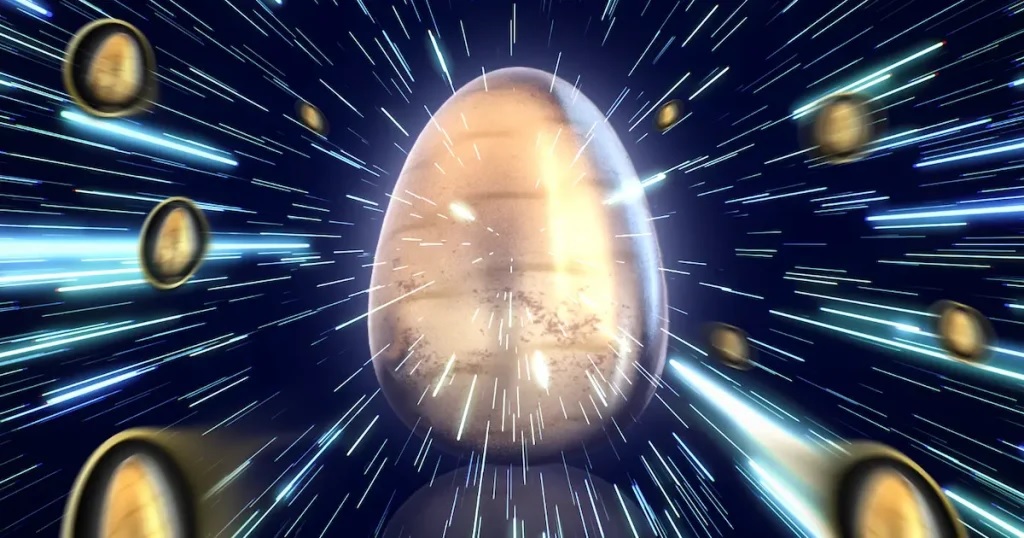 Gary Vee is a very good person at heart who has simply gone off the deep end into NFTs and is going to cause great financial losses for all of his followers. NIA's President is a close friend of Gary and considers him to be the least bad person in the NFT space because he is at least trying very very very hard to keep Veefriends floor prices inflated for as long as possible.
Logan Paul, for example, who frequently has Gary on as a guest on Impaulsive to warn people about all of the rug pulls out there... is actually the biggest rug puller of all. Logan tricked his followers into buying 10,000 NFT eggs called CryptoZoo that would hatch into zoo animals and earn you free Crypto tokens daily of a new Cryptocurrency that would be called $ZOO. You would be able to breed your CryptoZoo animals together to create new "hybrid eggs" and release the newly hatched hybrid animals "into the wild" to earn even larger amounts of $ZOO. Unfortunately, after Logan's followers spent millions of dollars on JPEGs of the same egg, the eggs never hatched and Logan Paul has never once mentioned CryptoZoo again (he even banned his followers from mentioning the word CryptoZoo on his Discord).
Logan Paul is a talented person at being a WWE wrestler (we saw clips from his recent match at WrestleMania). We met Linda McMahon and her son Shane years ago at a political debate and they were both very nice to us. We have tremendous respect for the business that she and her husband Vince have created to entertain millions of people around the world. Peter Schiff who we went there to support accused us of donating to his campaign for publicity (after we drove hours to support him in a state we didn't live in). It's funny looking back at it now realizing that Peter's only reason for running for office was publicity. We were naive enough to donate to his campaign thinking he wanted to win a Senate seat and support the same causes as Ron Paul.
Peter Schiff profited tens of millions of dollars each year from his Euro Pacific Capital boiler room because he would charge his clients a 5% commission every time they bought or sold a stock. Euro Pacific Capital caused large financial losses for everybody who opened an account there. NIA warned everybody repeatedly about Euro Pacific Capital twelve years ago and got attacked by a cult of Peter Schiff worshippers who remind us very much of today's current cult of Gary Vee worshippers.
Gary Vee has not only profited $100 million+ by selling Veefriends and Veefriends 2 NFTs, but he is continuing to profit tens of millions more by charging a 10% royalty every time a Veefriends NFT gets resold and a 6.55% royalty every time a Veefriends 2 NFT gets resold. How is this any different from what Peter Schiff did to screw everybody over?! Everybody loves Gary Vee right now, but what will happen after VeeCon when the floor prices of Veefriends and Veefriends 2 implode?! We will still love Gary Vee after Veefriends and Veefriends 2 implode because we don't own any, but there are many people who have invested their life savings into these NFTs.
There is a reason why NIA has the best track record in the world. You can insult NIA's President for using meditation and Ayahuasca ceremonies in Peru as a tool to think clearly after reading thousands of SEC and SEDAR filings each year, but it works. Augusta Gold (TSX: G) is about to make investors very wealthy while the NFT market collapses.
Past performance is not an indicator of future returns. NIA is not an investment advisor and does not provide investment advice. Always do your own research and make your own investment decisions. This message is not a solicitation or recommendation to buy, sell, or hold securities. NIA's President has purchased 159,200 shares of G in the open market and intends to buy more shares. This message is meant for informational and educational purposes only and does not provide investment advice.