#1 Largest Gaining Stock Since 1991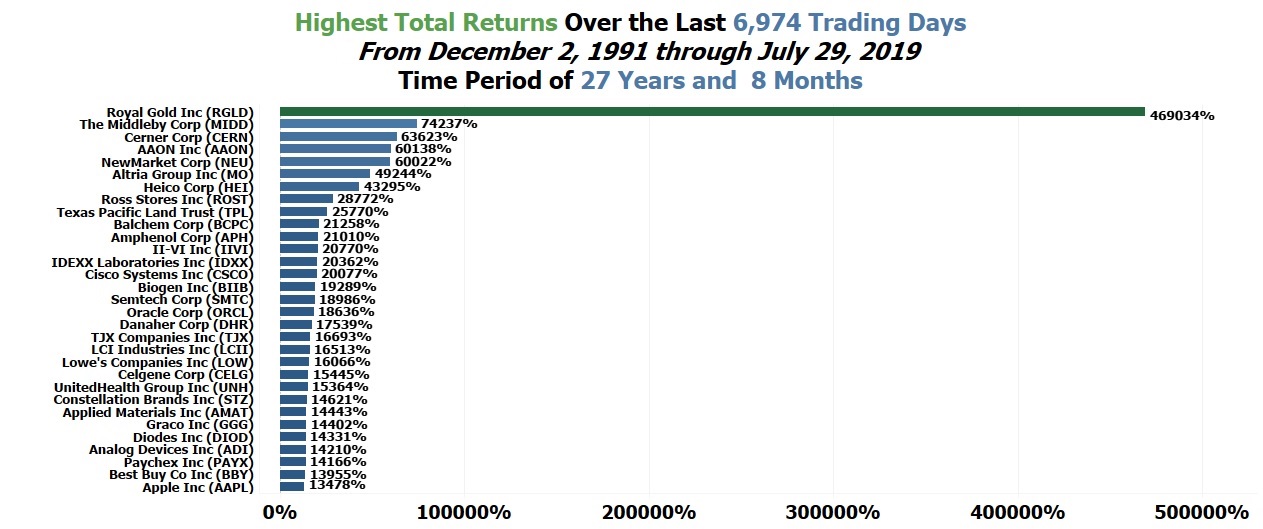 If you had to guess the #1 largest gaining stock since 1991, there's a very good chance that many NIA members would guess Apple (AAPL), which wouldn't be a bad guess even though there have been 30 publicly traded companies that have performed better than AAPL on a total return basis (including dividends).
Of the 612 U.S. listed publicly traded companies currently worth $1 billion or more that have been public since at least December 2, 1991, a total of 599 or 97.88% of them have seen a positive nominal return over the last 27 years and 8 months. The median total return of these 612 companies since December 2, 1991 has been 1,689.10%! AAPL with a total return during this same time period of 13,477.62% has achieved nearly 8X the gains of the median company.
Although AAPL's long-term performance has been very impressive, there is one company that has gained 34.8X more than AAPL while gaining 277.68X more than the median U.S. listed publicly traded company! An investment into this company on December 2, 1991 of $10,000 would today be worth $46,913,386!
In 1991, Royal Gold (RGLD) was trading for less than $0.05 per share and its only asset was a 20% net profit royalty in the South Pipeline Gold Project in Nevada. RGLD later exchanged its South Pipeline net profit royalty for several smaller royalties covering the entire Cortez Gold Mine, which includes South Pipeline and is today owned by Barrick Gold (GOLD) producing 1.3 million oz of gold per year.
RGLD's market cap has increased from $300,000 in December 1991, to $43 million in December 2000, and to over $7.5 BILLION today!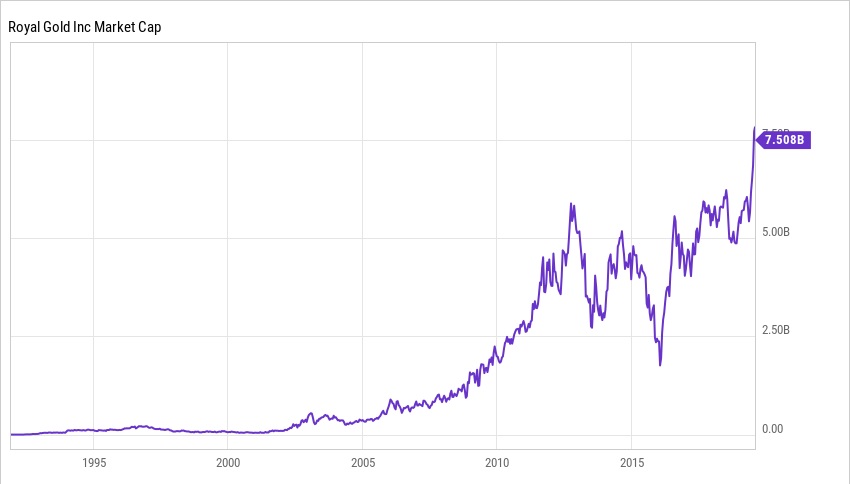 From fiscal year 2000 through fiscal year 2018, RGLD's revenues increased by 4,780% vs. its total employees only increasing by 109.1%! This has allowed RGLD's free cash flow to increase by 8,730%! In 2018, RGLD generated free cash flow of $317.01 million with only 23 employees, giving RGLD free cash flow of $13.783 million per employee!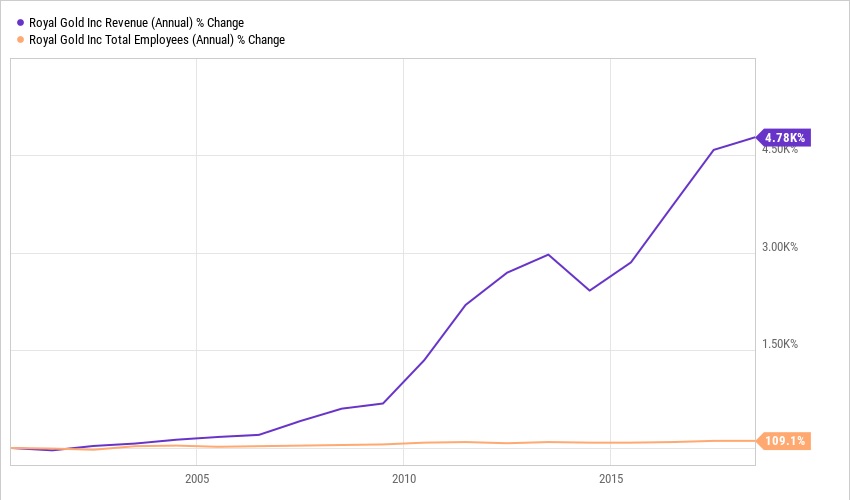 NIA believes it has discovered a company that could become the next RGLD! This company is extremely similar to RGLD in its earlier days just prior to it experiencing its largest percentage gains in history! We believe this company is on the cusp of seeing a major revaluation to the upside and NIA is planning to announce its symbol very soon!
Past performance is not an indicator of future returns. NIA is not an investment advisor and does not provide investment advice. Always do your own research and make your own investment decisions. This message is not a solicitation or recommendation to buy, sell, or hold securities. Never make investment decisions based on anything NIA says. This message is meant for informational and educational purposes only and does not provide investment advice.