Investors Who Bought TELL Pre-Merger Made 108.7X Return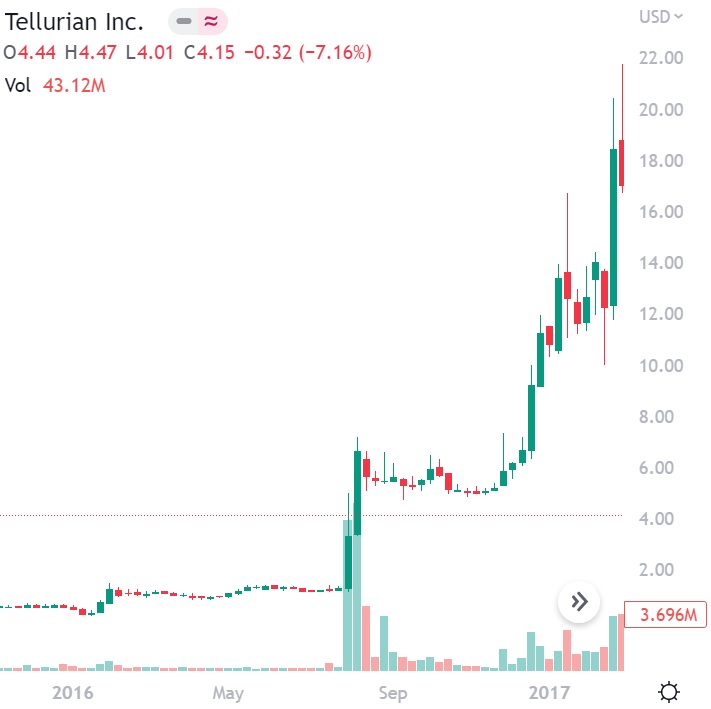 Even though Tellurian (TELL) is a very low-quality LNG company compared to Delfin Midstream, TELL did go public in late-2016 through a reverse merger. It was possible to buy the pre-merger company Magellan Petroleum on January 19, 2016 for $0.20 per share. After the merger with LNG start-up Tellurian and symbol change to TELL, it increased to a high on February 27, 2017 of $21.74 per share. Investors who got in pre-merger could have profited as much as 108.7X on their initial investment.
We're not saying TheGlobe.com (TGLO) will increase 108.7X higher when Delfin Midstream merges into it, but we're pretty sure it will rise big from its current price of $0.28 per share.
Past performance is not an indicator of future returns. NIA is not an investment advisor and does not provide investment advice. Always do your own research and make your own investment decisions. This message is not a solicitation or recommendation to buy, sell, or hold securities. This message is meant for informational and educational purposes only and does not provide investment advice.