The Investor Behind Fiore Gold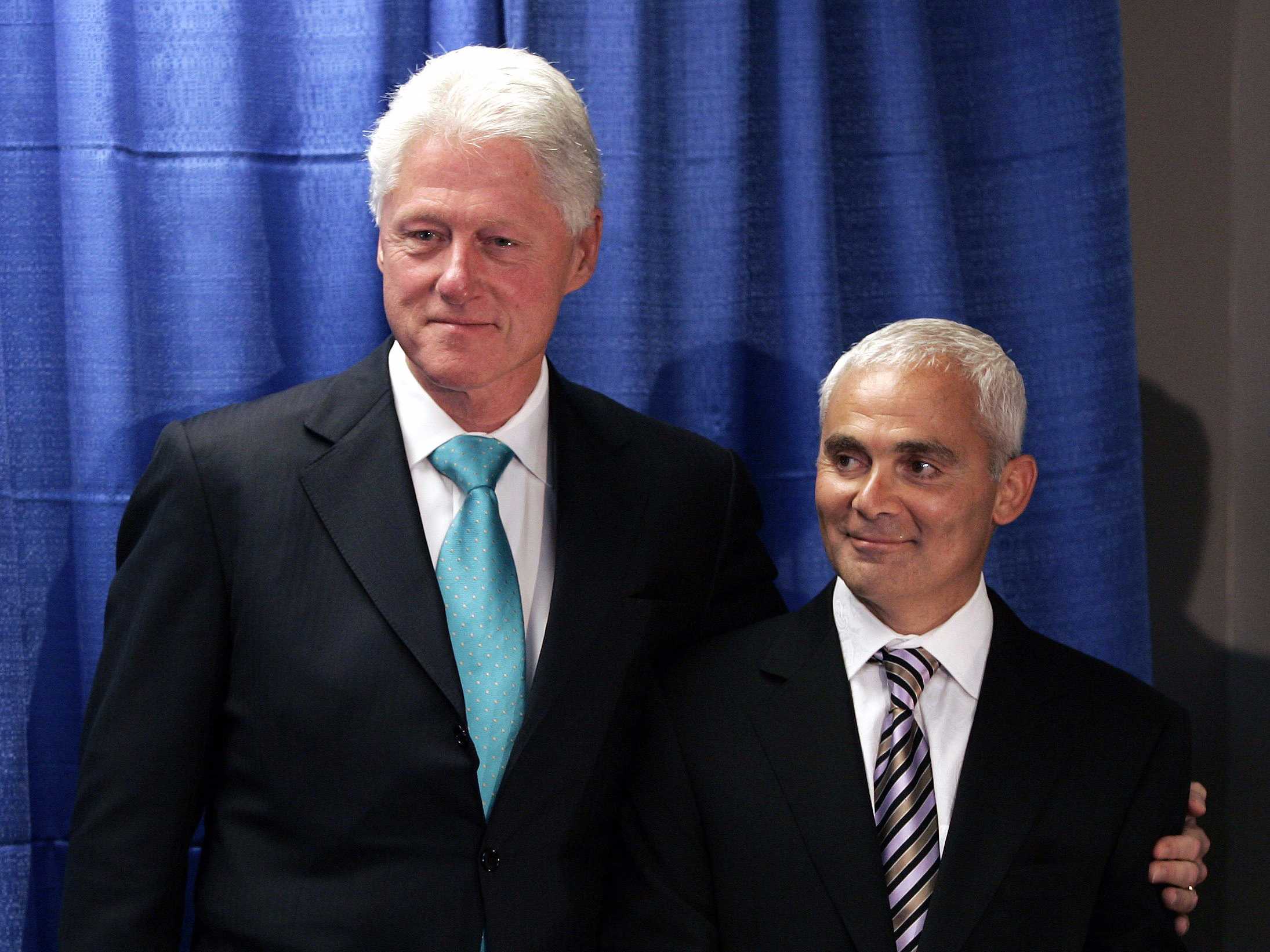 NIA is 1,000% confident that its #1 stock suggestion for 2019, Fiore Gold (TSXV: F), will explode from its current price of $0.31 per share in the weeks ahead!
The investor who put this company together is Frank Giustra, one of the top 5 most successful mining investors in world history. Giustra is perhaps most famous for being the #1 largest donor to the Clinton Foundation. Back in 2005, two days after Giustra visited Kazakhstan with former U.S. President Bill Clinton, a shell company UrAsia Energy (controlled by Giustra) shocked the world by announcing an agreement to invest in three major uranium mines held by Kazakhstan's state-owned uranium company Kazatomprom. Giustra's agreement with Kazatomprom caused shares of UrAsia Energy to rise by 7,900% in less than two years from $0.10 per share up to a high of $8 per share, where its market cap reached $4 BILLION! Afterwards, Giustra's UrAsia Energy reverse merged into Uranium One - with Giustra and other UrAsia Energy shareholders controlling a 60% stake in the post-merger company, which reached a peak market cap in 2007 of $7.9 BILLION, before later being acquired by Russian state-owned nuclear corporation Rosatom.
In recent years, NIA suggested two previous Giustra deals and BOTH of them became HUGE winners for NIA members - achieving an average gain of 502.99% in an average time period of less than five weeks!
On March 24, 2016, NIA announced Giustra-backed Lithium-X at $0.97 per share as its #1 lithium stock suggestion. On April 15, 2016, Lithum-X reached a high of $2.85 per share for a gain of 193.81% in only three weeks! Earlier this year, Lithium-X was acquired by NextView for $265 million in cash or $2.61 per share!
On September 18, 2017, NIA announced Giustra-backed Hive Blockchain at $0.74 per share as its new #1 blockchain stock suggestion. On November 3, 2017, Hive Blockchain reached a high of $6.75 per share for a gain of 812.16% in only six weeks!
Historically, Giustra's biggest success has come from his gold mining deals. In 2001 with impeccable timing right when gold bottomed at a 22-year low of $256.65 per oz, Giustra and his partners took a controlling stake in Wheaton River after the stock fell to a record low of $0.34 per share with a market cap of $18 million. The company had cash of $18 million allowing Giustra to invest at an enterprise value of zero.
In late-2004, Wheaton River was acquired by Goldcorp for $2 BILLION or $4.29 per share in stock, giving Giustra and other Wheaton River shareholders a 43% stake in the post-merger Goldcorp. In the following years, Goldcorp became the world's third largest gold producer and saw its market cap peak in 2011 at $44 BILLION. In addition, Goldcorp in 2005 spun-off Silver Wheaton (now Wheaton Precious Metals) and in 2011 its market cap briefly exceeded $16 BILLION!
Currently, NIA considers Fiore Gold (TSXV: F) at $0.31 per share to be insanely undervalued in the same way Wheaton River was in 2001 when it fell to a low of $0.34 per share. Fiore's current market cap is only $30.3 million CAD and after subtracting its $9.51 million in cash - Fiore has an insanely low enterprise value of $20.79 million!
Fiore is likely to produce approximately 50,000 ounces of gold in 2019, which based on the current gold price of $1,224 per oz would be equal to annual revenue of $61.2 million in USD or $80.87 million in CAD. For a cash flow positive gold miner with no debt that is rapidly growing gold production with a HUGE proven/probable gold reserve and the strongest possible management team - to be trading with an enterprise value of only 0.25X revenue - is absolutely insane and won't last for long!
Past performance is not an indicator of future returns. NIA is not an investment advisor and does not provide investment advice. Always do your own research and make your own investment decisions. This message is not a solicitation or recommendation to buy, sell, or hold securities. Never make investment decisions based on anything NIA says. This message is meant for informational and educational purposes only and does not provide investment advice.