Important NIA Update: Gold is Exploding!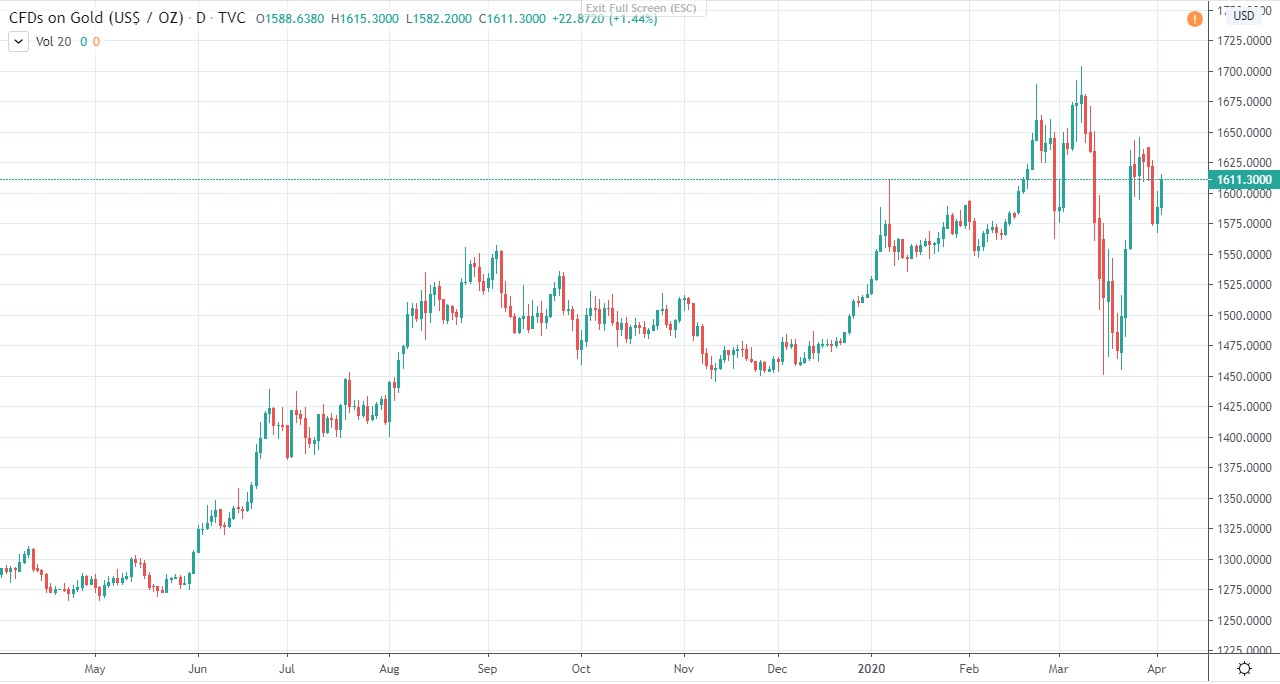 Besides Benton Resources (TSXV: BEX) the other only stock that NIA is currently 1,000% confident about is Idaho Champion Gold (CSE: ITKO).
Gold is up today by $26.30 to $1,614.73 per oz with the two major gold miner ETFs GDX and GDXJ both up today by 6%! If you are looking for a pure gold play, focus your attention on Idaho Champion Gold (CSE: ITKO) because Endomines AB gained 12.69% today on the Swedish exchange on its strongest volume in six weeks after the company announced that its Friday Gold Mine in Idaho has successfully commissioned its Orogrande Processing Facility. The success of Endomines and its flagship Friday Gold Mine could have a major impact on the value of ITKO's flagship Baner Gold Project. ITKO's Baner is located 5 miles north of Endomines' Friday Gold Mine, which has just launched production! ITKO is the only North American listed gold stock with a project in this same gold district!
ITKO's current market cap is only USD$3.82 million vs. Endomines AB having an enterprise value today of USD$87.92 million.
ITKO is the first company to ever drill its 100% owned Baner Gold Project. In ITKO's very first drilling campaign in late-2018, ITKO completed 19 drill holes and achieved gold intercepts in 18 of them! When analyzing a gold exploration company's drill results, NIA likes to calculate each drill hole's "grammeters" by multiplying intersection width with grade. As a rule of thumb, 25 grammeters of gold or higher are considered economically significant.
ITKO's 18 drill holes contained an average of 32 grammeters of gold!
ITKO discovered that the further north it drilled on its Baner property, the higher the gold grades were and the closer to the surface they became!
ITKO's 7 drill holes located furthest to the North contained an average of 45.73 grammeters of gold! Mineralization began at an average of only 31.92m down hole!
ITKO's Baner Gold Project remains open by 2.7km to the North and ITKO is planning a new drilling campaign of +20 holes at shallow depths to extend its 500m strike further to the North!
Past performance is not an indicator of future returns. NIA is not an investment advisor and does not provide investment advice. Always do your own research and make your own investment decisions. This message is not a solicitation or recommendation to buy, sell, or hold securities. NIA's President has purchased 1.05 million shares of BEX in the open market. He intends to buy additional BEX shares prior to Clean Air Metals going public. Sometime after Clean Air Metals goes public he intends to sell his BEX shares for a profit. NIA has received compensation from ITKO of USD$30,000 cash for a six-month marketing contract. This message is meant for informational and educational purposes only and does not provide investment advice.