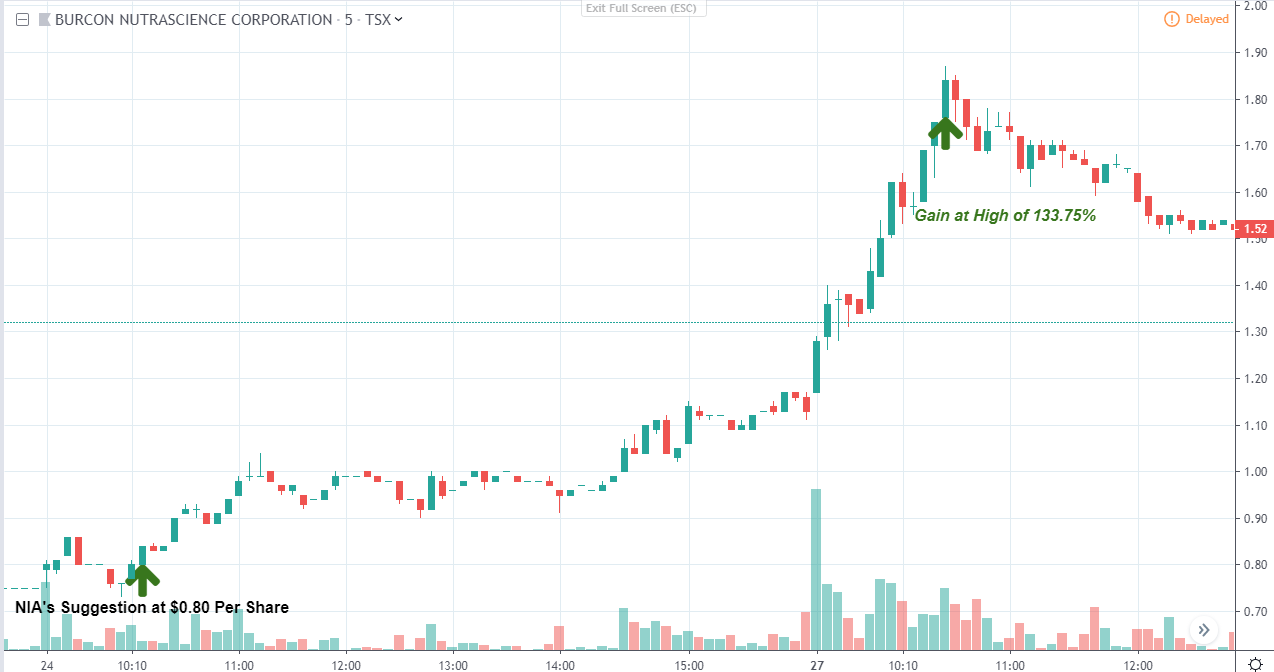 NIA on Friday suggested Burcon Nutrascience (TSX: BU) at $0.80 per share predicting it could reach $2-$3 per share by year-end 2019. Yesterday, BU hit a high of $1.87 per share for a gain of 133.75% in only two trading days!
NIA has just discovered a company that it believes will become a major cannabis play in the near-future: Kontrol Energy (CSE: KNR). In December, there was a major article published about how cannabis companies are beginning to use Internet of Things (IoT) technology to conserve energy and save cash. Click here to read this article.
NIA has just discovered the leader in this space: Kontrol Energy (CSE: KNR), currently trading for only $0.71 per share with a market cap of CAD$20.709 million or USD$15.35 million.
Last quarter, KNR generated revenue of $4.095 million for year-over-year growth of 100%! This means KNR is currently generating revenue at a run rate of $16 million up from only $1.8 million two years ago!
According to a press release issued by KNR this morning, "The Cannabis industry requires large amounts of low-cost energy to be successful, representing a new market for Kontrol. Through distributed generation, real-time energy analytics and emission technologies, Kontrol assists Licensed Producers in reducing their overall cost of energy while supporting mission critical infrastructure. Kontrol also provides solutions and technologies to meet air quality and emission compliance. The Company is active in the sector and anticipates new customer wins in the coming months."
As we approach 2020, the Canadian cannabis market could face an increasingly severe oversupply crisis, which will force every major grower to cut costs as much as possible through KNR's IoT, Cloud and SaaS technology.
Past performance is not an indicator of future returns. NIA is not an investment advisor and does not provide investment advice. Always do your own research and make your own investment decisions. This message is not a solicitation or recommendation to buy, sell, or hold securities. NIA has received compensation from KNR of USD$30,000 cash for a one-month marketing contract. Never make investment decisions based on anything NIA says. This message is meant for informational and educational purposes only and does not provide investment advice.