If Not Gold Then What Else?!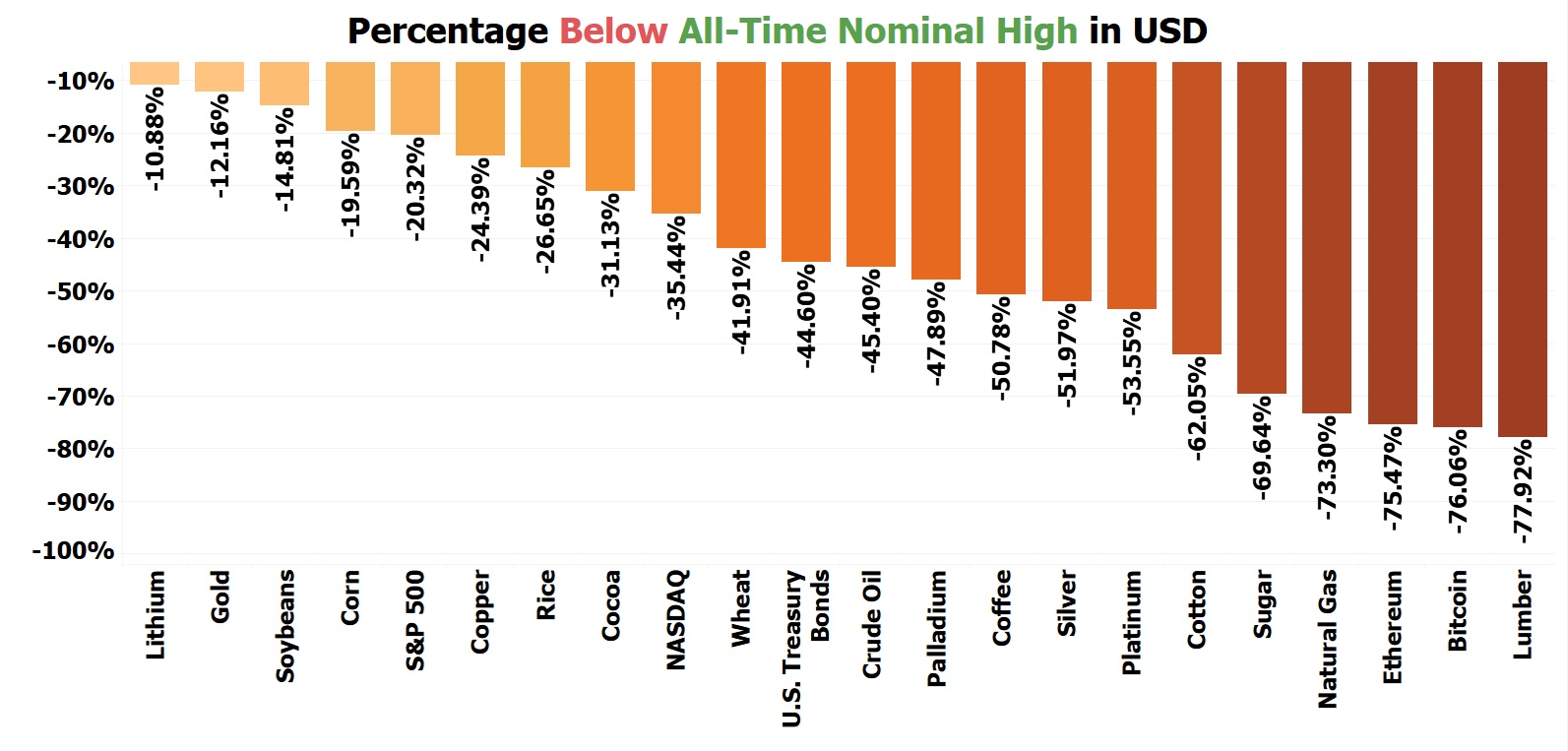 We are not perma-bulls on gold. If there was something that we thought would outperform gold in 2023 we would invest in that instead.
In 2022 we thought retail investors would be smart enough to move away from Crypto and tech stocks and into gold, but people like Raoul Pal who previously called the LUNA stablecoin "risk free" before it collapsed to $0, began telling his RealVision subscribers one year ago to "buy bonds and wear diamonds", which became a meme across social media. Retail investors poured $15 billion into the U.S. Treasury Bond ETF (TLT) only for it to crash by 32.39%. Gold was unchanged in 2022 despite the largest possible bubble rally in the U.S Dollar Index (DXY) and billions of dollars in gold ETF outflows.
Last week, retail investors began to take losses on TLT and buy SPDR Gold Trust (GLD). We saw GLD have its first meaningful week of fund inflows in nearly eight months.
Retail investors who were brainwashed into hating gold are now beginning to realize that gold held up better than every other asset in 2022. The only asset in the world that is closer to its all-time high than gold is lithium, but we are seeing lithium decline from its all-time high vs. gold rapidly rising towards hitting new all-time highs.