Hypercharge Down 95% and Blink Down 95.5% Since NIA's Warnings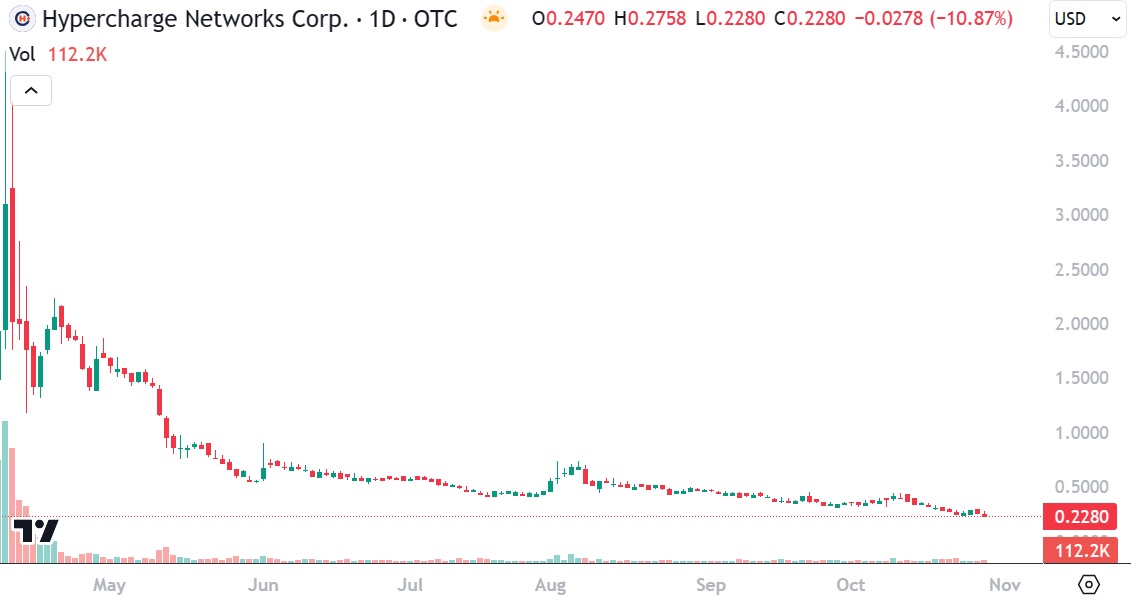 On Saturday, April 8th, NIA sent out an alert entitled, 'Hypercharge Will

Crash

on Tuesday'.
NIA explained, "If you are somebody who got

tricked

by former Fox News morning show host Clayton Morris (who

fled

to Portugal after

stealing

millions

from investors in a Real Estate

ponzi scheme

) into

buying

Hypercharge stock in recent days due to his

viral

videos on YouTube and TikTok claiming that Hypercharge has

signed massive

contracts with Ramada Hotels and Hyatt Hotels (it's all a

lie

) you need to

sell

your Hypercharge stock

first thing

on Monday."
Hypercharge (HCNWF)

peaked

on Monday, April 10th at $4.5037 per share.
HCNWF closed last week at $0.228 per share for a decline of 95%!
Clayton Morris

lied

to everybody exactly like we

warned

!
HCNWF made Blink Charging (BLNK) look like a legit company and NIA had previously called BLNK the

biggest

scam

trading!
On January 11, 2021, NIA suggested BLNK

put options

with BLNK trading at $52 per share.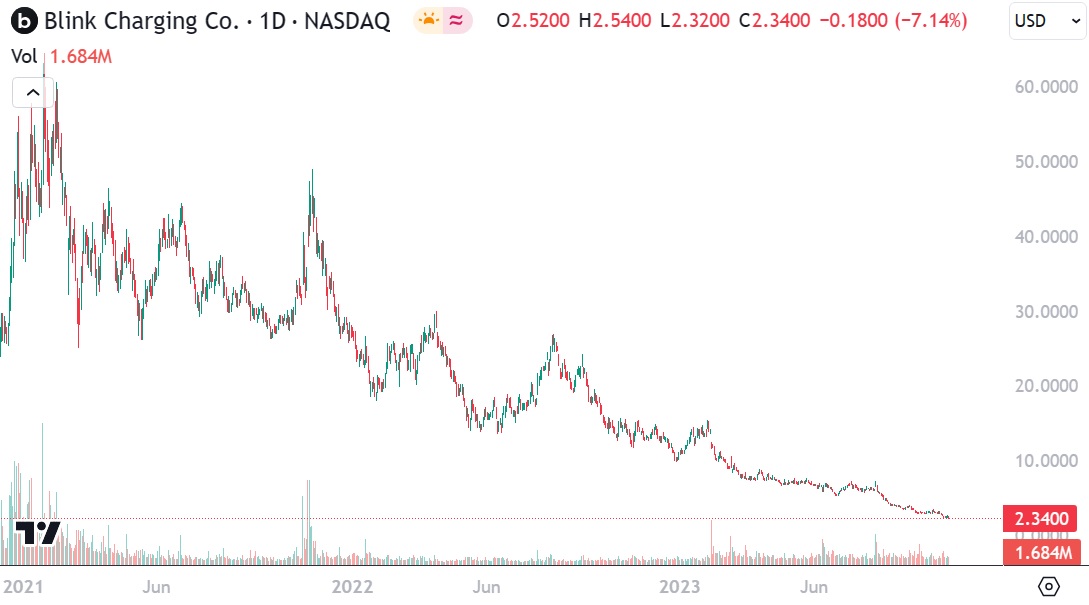 BLNK closed last week at $2.34 per share for a decline of 95.5%!
These EV charging companies will soon be out of business, but the highest quality gold stocks will soon rise to new all-time highs!
Past performance is not an indicator of future returns. NIA is not an investment advisor and does not provide investment advice. Always do your own research and make your own investment decisions. This message is not a solicitation or recommendation to buy, sell, or hold securities. This message is meant for informational and educational purposes only and does not provide investment advice.