Huge Week Ahead for NIA Members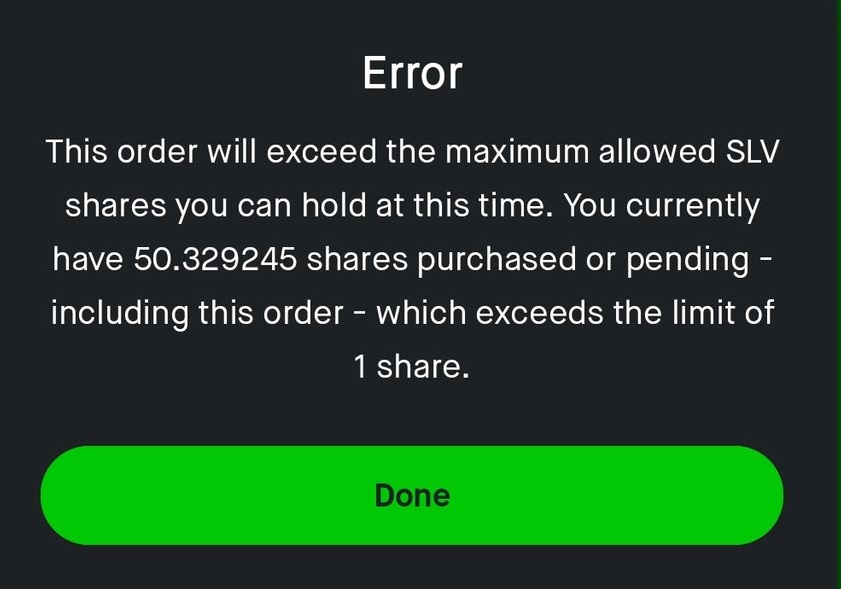 The events of this past week were absolute insanity. This upcoming week promises to be one of NIA's biggest and most exciting weeks in history!
On Monday of last week, NIA announced Tootsie Roll (TR) at $32.63 per share as the stock most likely to experience a huge short squeeze. We suggested TR February 19th $30 call options at $3.80. Over the following 48 hours, TR exploded by 80.75% to reach a new all-time high on Wednesday of $58.98 per share where our call option suggestion was worth $28.98 for a gain of 662.63% in 48 hours!
On Tuesday afternoon, a few minutes prior to Blink Charging (BLNK) finishing the day at a record closing high of $60.72 per share, NIA's President tripled down on BLNK puts by buying 50 additional BLNK February 26th $50 put options at $6.70 thereby increasing his position by 3.5x to 70 contracts. Since then, BLNK has declined by 18.6% to close last week at $49.43 per share. The BLNK February 26th $50 put options have bounced by 23.13% in recent days to finish Friday at $8.25. We predict that between now and February 26th, BLNK has a 99% chance of crashing to $30, a 75% chance of crashing to $20, and a 60% chance of crashing to $10 or below! The next week is unpredictable, but in the second half of February we are absolutely certain BLNK will decline dramatically.
You notice how Robinhood didn't place any trading restrictions on BLNK despite its short squeeze in recent months... because BLNK is a scam company and they want Wall Street Bets traders to sink all of their money into it. With BLNK a fake company, the elites on Wall Street make a killing anytime Wall Street Bets traders buy the stock. Robinhood only places trading restrictions on legitimate companies like TR a company founded in 1896. Steven A Cohen is an absolutely evil person trying to capitalize on the COVID-19 pandemic and Halloween being cancelled to put Tootsie Roll out of business. We didn't let Cohen put Tootsie Roll out of business, a great American company that deserves to remain in business for many generations to come!
Believing that TR's Wednesday morning high may have been a short-term peak, on Wednesday afternoon at 2PMEST NIA announced AH Belo (AHC) at $1.88 per share as its new #1 favorite NYSE stock suggestion. AHC is the owner of the Dallas Morning News located at www.dallasnews.com. Moving forward, less Americans will watch national cable TV propaganda news outlets like CNN, MSNBC, and FOXNews. They will prefer to receive news from local sources, which will greatly benefit AHC. Similar to TR being in business since 1896, AHC traces its roots back to 1842. The actual AHC corporate entity that exists today was spun-off from Belo Corporation in 2008 and then Belo (the corporate entity founded in 1842) was acquired in 2013 for $1.5 billion in cash or $2.15 billion including the assumption of debt. AHC itself is a debt-free entity. Yahoo Finance is incorrectly showing AHC as having $24.83 million in debt. What they are showing is AHC's total office lease payments for the next 14 years... this is not debt. Following NIA's Wednesday suggestion of AHC at $1.88 per share, AHC rallied by 38.3% to close at $2.60 per share. After dipping from its high to close Friday at $2.20 per share, AHC has a current market cap of $47.1 million, which after subtracting AHC's $43.17 million in cash gives it an enterprise value here of $3.93 million. Maybe Wall Street Bets investors should consider teaming up to acquire the largest newspaper in Texas at a cost of only $3.93 million!?
Late on Friday, Robinhood placed trading restrictions on SLV in a desperate attempt to prevent the massive silver short squeeze that is now imminent. Robinhood customers are being limited to owning 1 share of SLV.
NIA predicts that one of the largest gaining stocks this week will be GoldMoney (TSX: XAU). Robinhood has destroyed confidence in our ability to access precious metals ETFs like GLD and SLV when gold/silver prices really start to rise big in the weeks/months ahead as hyperinflation begins to spiral out of control. By Wall Street Bets traders making millions as Steve Cohen loses billions, it will begin to rapidly reduce wealth inequality but this will drive prices of goods/services rapidly higher at a rate not seen since the late-1970s/early-1980s. XAU will become the #1 preferred way for Generation Z to invest into gold/silver! XAU has an excellent chance of exploding to new all-time highs in the weeks ahead!
NIA's #1 favorite silver stock suggestion Defiance Silver (TSXV: DEF) gained another $0.07 or 9.59% on Friday to close at $0.80 per share on extremely strong volume of 1.053 million shares! Over the last two trading days, DEF has gained by $0.18 or 29.03% on record high two-day volume of 2.385 million shares! In December, DEF nearly tripled its landholding interests in Mexico's Zacatecas Silver District when it entered into a definitive option agreement with Pan American Silver (PAAS) a US$6.82 billion market cap company to acquire a 100% interest in PAAS's Lucita property, located adjacent to DEF's San Acacio silver project! DEF now controls over 4,300 hectares in the historical Zacatecas Silver District (up from 1,600 hectares) including the San Acacio Mine, which has historically produced 100 million oz of silver and is adjacent to Capstone Mining (TSX: CS)'s Cozamin Mine. Over the last three months, CS has gained by 70% to reach a market cap of CAD$1.07 billion due to its huge success at the Cozamin Mine!
NIA's undiscovered silver play Brixton Metals (TSXV: BBB) gained another $0.01 or 4.35% on Friday to close at $0.24 per share on very strong volume of 1.396 million shares! Over the last two trading days, BBB has gained by $0.035 or 17.07% on total two-day volume of 2.086 million shares! There are very few high-grade, near-surface silver deposits left in the world but BBB's 100% owned past producing Langis Mine Project in Ontario is one of them! Earlier this month, BBB announced that its drill hole LM-20-111 intercepted 4m of 370.28 g/t silver beginning only 18m downhole, while its drill hole LM-20-113 intercepted 4m of 366.08 g/t silver beginning only 3.8m downhole! BBB's Langis Mine Project has historically produced 10.4 million oz of silver with average grades of 856 g/t silver from shallow depths! It is located 500km north of Toronto with Highway 65 running through the property and many established secondary roads providing year-round access. Power, railways, mills, a permitted refinery, and assay lab are located at or near the site!
This message has not been seen, reviewed, or approved by DEF or BBB. Past performance is not an indicator of future returns. NIA is not an investment advisor and does not provide investment advice. Always do your own research and make your own investment decisions. This message is not a solicitation or recommendation to buy, sell, or hold securities. NIA has received compensation from DEF of USD$40,000 cash for a six-month marketing contract. NIA has received compensation from BBB of USD$30,000 cash for a six-month marketing contract. NIA's President has purchased 45,000 shares of XAU in the open market. He intends to sell these shares in the future for a profit. NIA's President has purchased 70 BLNK February 26th $50 put options. He intends to sell these contracts in the future for a profit. This message is meant for informational and educational purposes only and does not provide investment advice.