Huge NIA Wednesday Morning Update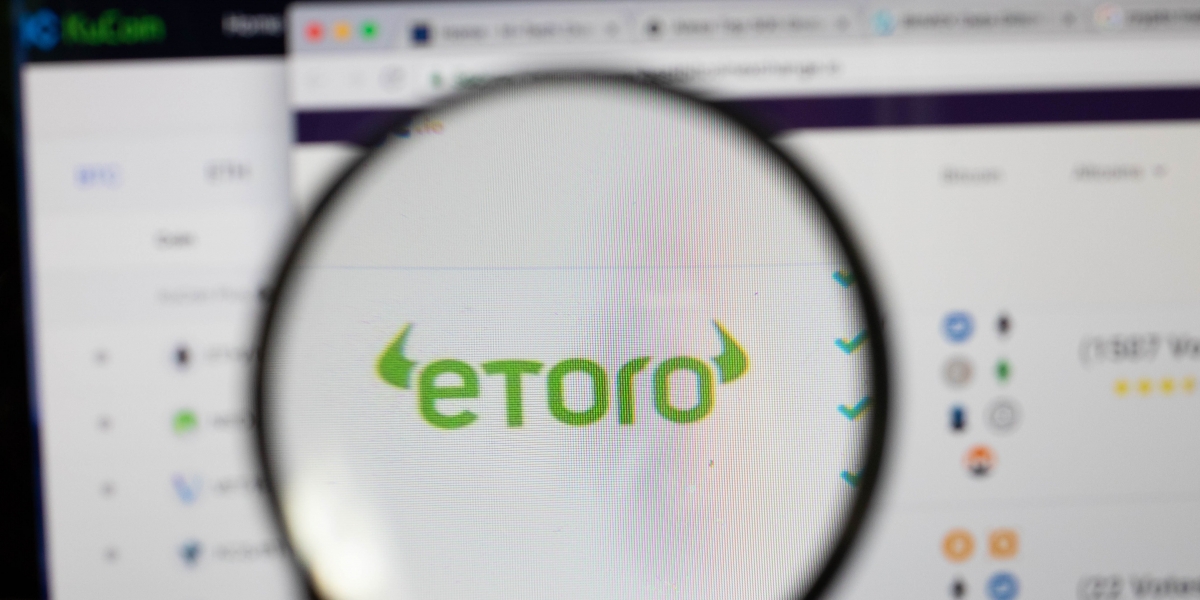 It was announced yesterday that Robinhood competitor eToro a commission-free Crypto/stock broker with the current #119 ranked U.S. Finance App on Google Play is going public in a SPAC deal that will value it at US$10.4 billion. eToro will be reverse merging into FinTech Acquisition V (FTCV). NIA's Voyager Digital (CSE: VYGR) is the highest quality commission-free Crypto broker and currently has the #22 ranked U.S. Finance App on Google Play.
FTCV gained by 43.43% yesterday to $15.29 per share where eToro has an implied valuation of US$15.9 billion. Most Crypto investors recognize VYGR as being far superior to eToro because VYGR allows you to withdraw Crypto assets from your Voyager account and have them deposited into your digital wallet! VYGR at the end of February had 141,881,462 common shares outstanding for a market cap at $25.51 per share of CAD$3.619 billion or US$2.9 billion!
For the same reason Generation Z investors love Voyager much more than eToro, they will also love GoldMoney (TSX: XAU) much more than SPDR Gold Trust (GLD), iShares Silver Trust (SLV), Aberdeen Standard Physical Platinum Shares ETF (PPLT), and Aberdeen Standard Physical Palladium Shares ETF (PALL). XAU gained for a 6th straight day yesterday and hit a new one-month high! XAU is beginning to build huge momentum!
AH Belo (AHC) hit a high yesterday of $2.90 per share for a gain of 54.26% since NIA's initial suggestion on January 27th at $1.88 per share. When AHC changes its name to Dallas News Corporation in May we expect its enterprise value/revenue ratio to rise to a level equal to Gannett (GCI) the owner of many newspapers including USA Today. GCI's enterprise value/revenue ratio of 0.658 would value AHC at $6.70 per share. AHC generates much higher revenue per employee than GCI and has a much stronger balance sheet than GCI!
Reliq Health Technologies (TSXV: RHT) gained by 11.29% yesterday to $0.69 per share where it is currently up by 56.82% since NIA's February 2nd suggestion at $0.44 per share! RHT yesterday announced that it signed a new contract with a physician practice in Florida that provides clinical services to over 25 Skilled Nursing Facilities across the State, which discharge over 5,000 eligible patients per year, and will generate revenue of approximately US$50 per patient per month! RHT continues to execute and exceed our expectations!
Past performance is not an indicator of future returns. NIA is not an investment advisor and does not provide investment advice. Always do your own research and make your own investment decisions. This message is not a solicitation or recommendation to buy, sell, or hold securities. NIA has received compensation from VYGR of USD$60,000 cash for a one-year marketing contract. NIA has received compensation from RHT of USD$40,000 cash for a six-month marketing contract. NIA's President has purchased 45,000 shares of XAU in the open market. He intends to sell these shares in the future for a profit and can sell them at any time without notice. This message is meant for informational and educational purposes only and does not provide investment advice.