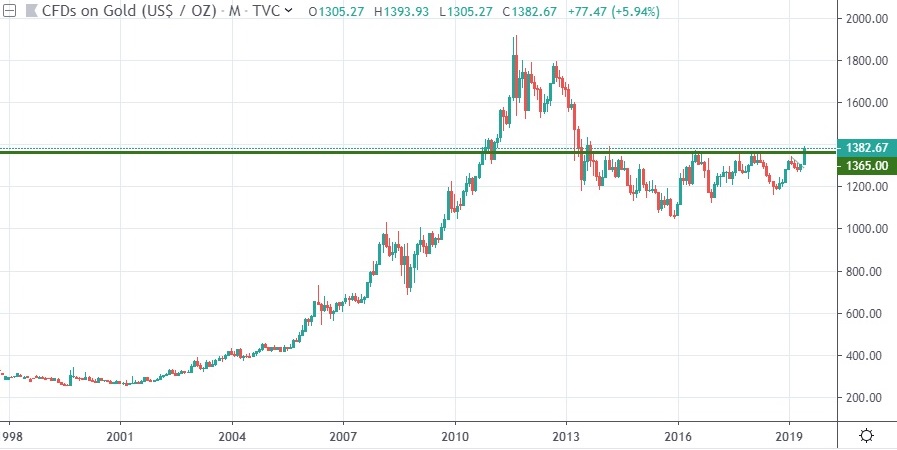 Gold has just surpassed its long-term key breakout point of $1,365 per oz and is up by $38.07 to $1,382.67 per oz!
We expect to see a massive breakout in the upcoming days for our #1 ranked overall stock suggestion Fiore Gold (TSXV: F). At its current price of $0.37 per share it is trading with a market cap of only CAD$36.15 million when it has CAD$11.08 million in cash and no debt, giving it an enterprise value of only CAD$25.076 million! Fiore's revenues last quarter were up by 28.13% year-over-year to a record high of CAD$18.63 million, while its operating expenses were down by -31.676% year-over-year to a record low of $1.512 million!
Fiore's trailing twelve month operating cash flow is now up to a new record high of CAD$10.54 million! FIore's enterprise value is only 2.38X its operating cash flow, which means Fiore is more undervalued today at $0.37 than it was when NIA originally suggested it at $0.23 per share!
At a very minimum, NIA believes Fiore will rise in the short-term to an enterprise value of 1X revenues. Fiore currently has trailing twelve month revenues of CAD$66.43 million. Therefore, look for Fiore's enterprise value to reach CAD$66.43 million in the short-term, which would give Fiore a market cap of CAD$77.51 million and value the stock at $0.79 per share!
NIA's #2 ranked overall stock suggestion Lifeway Foods (LWAY) gained another $0.13 yesterday to close at $2.89 per share! This was LWAY's highest closing price since November 28, 2018! LWAY has gained 37.62% over the last nine trading days on total nine day volume of 635,055 shares! This is LWAY's highest nine day volume since July 5, 2018 when LWAY was trading for $4.63 per share! Look for LWAY to return to a minimum of $4.63 per share in the short-term!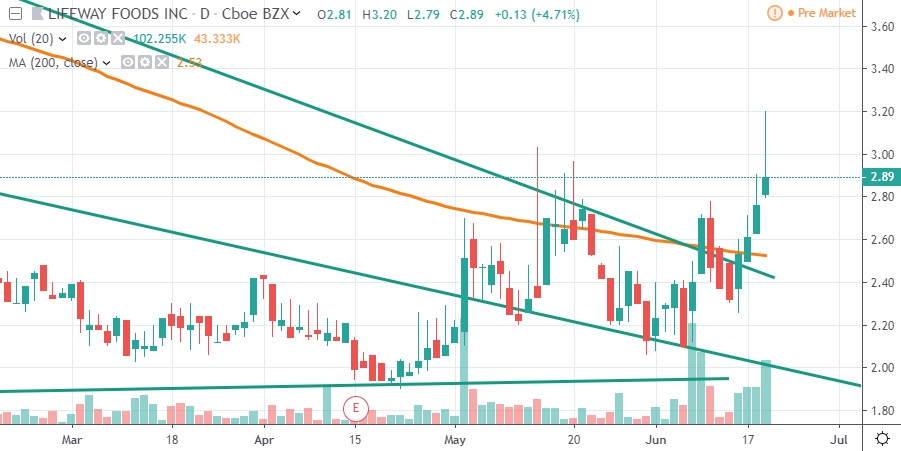 Past performance is not an indicator of future returns. NIA is not an investment advisor and does not provide investment advice. Always do your own research and make your own investment decisions. This message is not a solicitation or recommendation to buy, sell, or hold securities. NIA has purchased 10,000 shares of LWAY and intends to sell for a profit in the future. Never make investment decisions based on anything NIA says. This message is meant for informational and educational purposes only and does not provide investment advice.