Historic Bitcoin vs Gold Debate 24 Hours Away!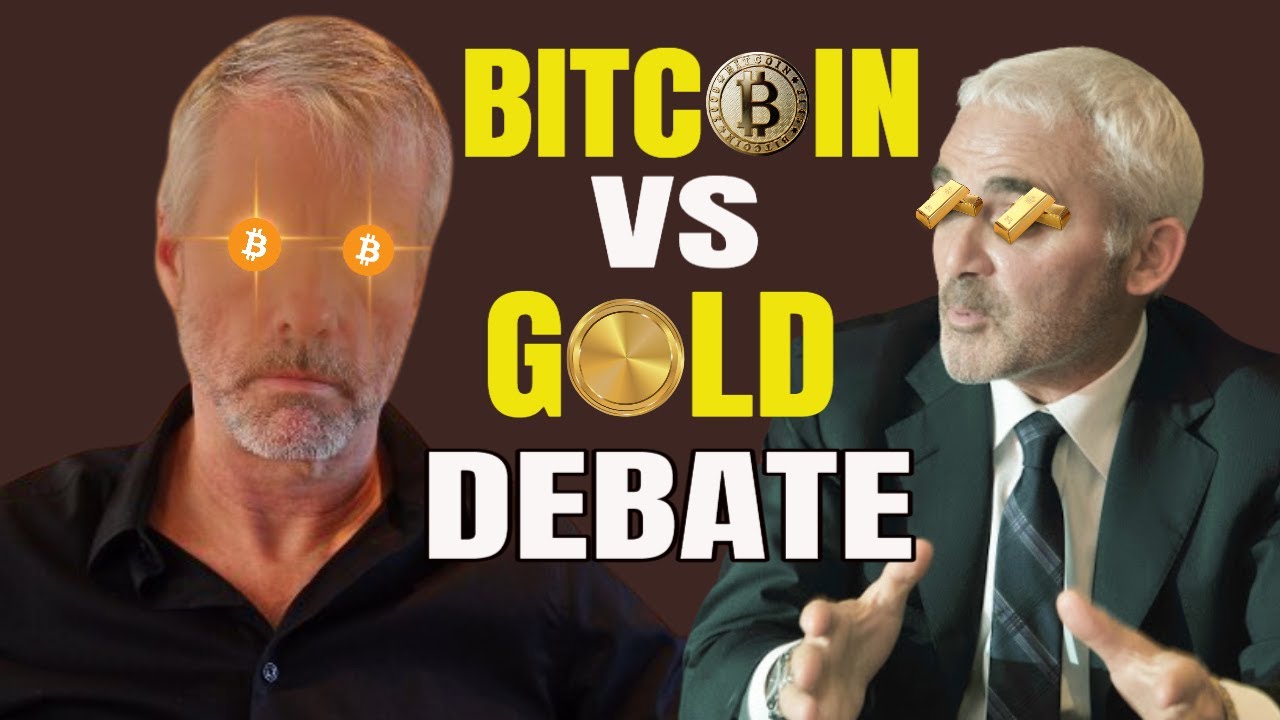 The historic Bitcoin vs Gold debate between Michael Saylor and Frank Giustra is now 24 hours away! Shark Tank's Kevin O'Leary has just posted a must see video to YouTube predicting that Saylor will win the debate (O'Leary favoring Saylor makes us 1,000% confident Frank will win): click here see Kevin O'Leary's brand new video!
The reason we know Frank will win is the fact that nobody realizes Frank actually created the first publicly traded Crypto mining company Hive Blockchain (TSXV: HIVE) a company that gained by 879.73% from NIA's suggestion price and remains the largest publicly traded Ethereum miner today! Frank is not a Bitcoin hater like Peter Schiff, Frank actually knows a lot more about Crypto than Michael Saylor!
The truth is, MicroStrategy (MSTR) was failing and Saylor bought Bitcoin in a desperate attempt to save his company! It worked but he needs to sell MSTR's Bitcoin now! Unfortunately for Saylor he can't sell MSTR's Bitcoin because the only shareholders MSTR has left are people who bought the stock to gain exposure to Bitcoin! His best bet is to dilute shareholders as much as possible, as quickly as possible... and raise as many dollars as possible right now before Bitcoin crashes!
Frank is like us and realizes gold and Crypto each have their own advantages... but TIMING means everything and right now is the time to sell Bitcoin and buy Gold! Literally everybody will be doing exactly that within the next week or two! Frank is extremely smart and KNOWS this! That is why he is doing this debate tomorrow... they have been trying to get him to debate about Bitcoin vs Gold for years! This debate after Frank is proven to be correct will increase his popularity 1 million fold allowing him to massively grow the scale of his charitable ventures including the Million Gardens Movement that he recently co-founded with Kimbal Musk!
Watch where Frank's Aris Gold (TSX: ARIS) goes in the days ahead! Daniela Cambone is moderating the debate! She is one of the brand new ARIS board members! ARIS has the strongest Board of Directors of ANY publicly traded gold company: click here to see for yourself!
For full debate details go to Daniela's Twitter: https://twitter.com/DanielaCambone
Tomorrow we will begin tracking a ratio of Aris Gold's U.S. OTCQX symbol ALLXF to the price of MSTR!
Past performance is not an indicator of future returns. NIA is not an investment advisor and does not provide investment advice. Always do your own research and make your own investment decisions. This message is not a solicitation or recommendation to buy, sell, or hold securities. NIA has received compensation from ARIS of USD$50,000 cash for a six-month marketing contract. This message is meant for informational and educational purposes only and does not provide investment advice.