Hedge Funds Begin to Buy Gold Stocks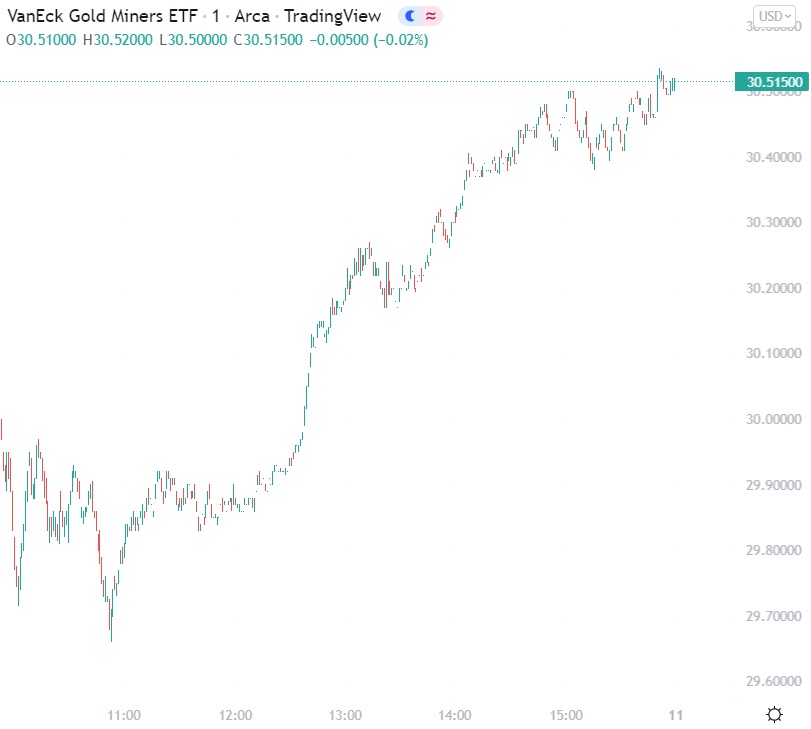 Today we saw GDX gain by 1.67% on a day GLD gained by only 0.3%. The Dow declined by 0.45%, the S&P 500 declined by 0.14%, and the NASDAQ gained by only 0.05%.
This proves gold stocks are extremely undervalued and smart money has begun to accumulate them ahead of the March 16th rate hike that will set off gold's largest bull run of all time.
North Peak Resources (TSXV: NPR) was down today, but will be exploding to new highs after the company announces its imminent drilling/exploration program. NPR's management is serious about taking this company to at least a $500M-$1B market cap.
Past performance is not an indicator of future returns. NIA is not an investment advisor and does not provide investment advice. Always do your own research and make your own investment decisions. This message is not a solicitation or recommendation to buy, sell, or hold securities. NIA's President has purchased 200,000 shares of NPR in the open market. This message is meant for informational and educational purposes only and does not provide investment advice.