Gold Struggled to Break $1,000 Per Oz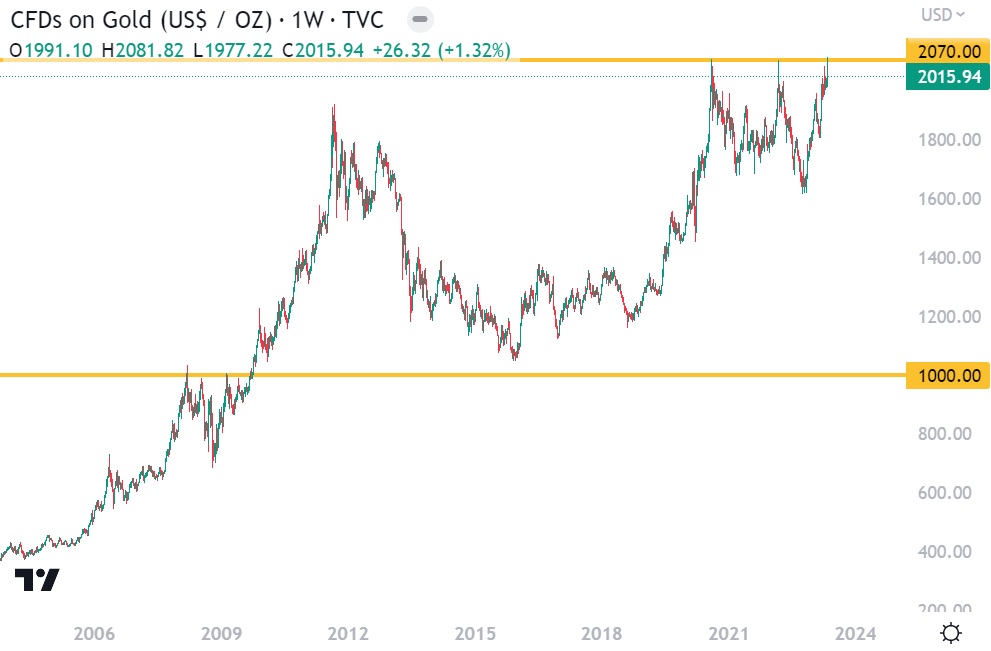 Gold struggled to break $1,000 per oz and made what most people said was a "triple top" at $1,000 per oz. When gold finally broke through $1,000 per oz in a convincing way, it rallied by 20%+ within two months and has never traded below $1,000 per oz again.
The resistance for gold around $2,070-$2,080 per oz is no different. When gold finally breaks through this resistance around the date of June 16th, we could get a rapid 20% rally for gold to approximately $2,480 per oz by mid-August, followed by a retracement back down to $2,200 per oz and then a rally to $2,670 per oz at year-end 2023.