Gold Short Squeeze About to Accelerate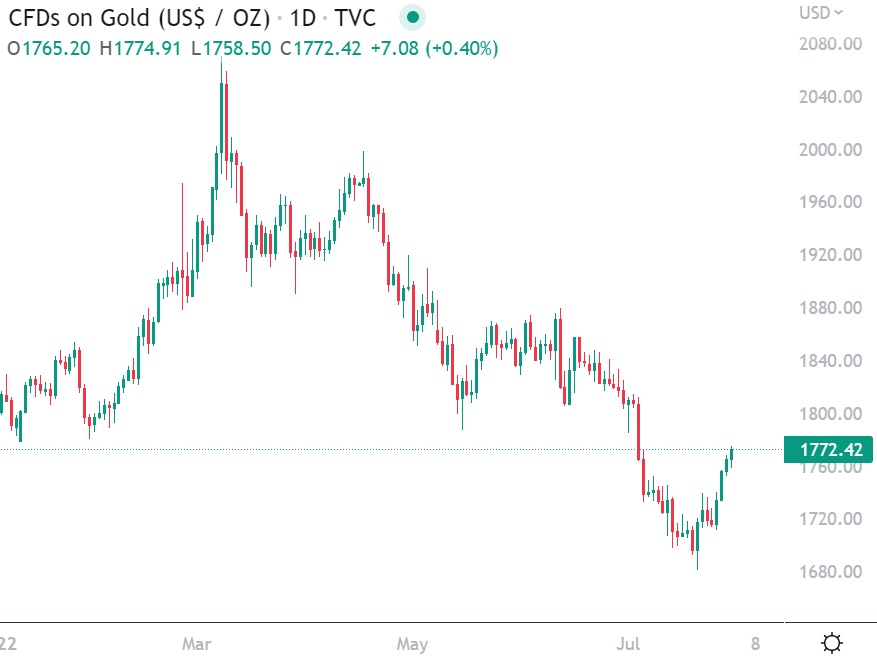 Gold is rallying again this morning with the spot price up another $7.08 to $1,772.42 per oz!
The biggest ever rally in the history of gold stocks is about to take place in the upcoming weeks!
Everybody is doubting this current gold rally because they have been brainwashed into believing that every gold rally will stall out, but this gold rally is for REAL because gold has one of its largest short positions in history!
You will be shocked by how quickly Augusta Gold (TSX: G) breaks out into the $5-$10 per share range.
If G at a market cap of $149.13 million seems expensive to you, you are wrong! Every gold company backed by Richard Warke becomes a billion-dollar market cap company!
If you prefer a lower market cap stock... Zacapa Resources (TSXV: ZACA)'s South Bullfrog is directly adjacent to G's Bullfrog and ZACA's market cap is only $18.687 million!
Past performance is not an indicator of future returns. NIA is not an investment advisor and does not provide investment advice. Always do your own research and make your own investment decisions. This message is not a solicitation or recommendation to buy, sell, or hold securities. NIA's President has purchased 174,200 shares of G in the open market and intends to buy more shares. NIA has received compensation from ZACA of US$100,000 cash for a one-year marketing contract. This message is meant for informational and educational purposes only and does not provide investment advice.