Gold Short Position Actually Went Up Last Week
Gold's managed money short position actually increased by 11.1% to 117,147 contracts for the week ending Tuesday, October 10th, despite the gold price increasing by $37.05 to $1,859.50 per oz during the same one-week time period.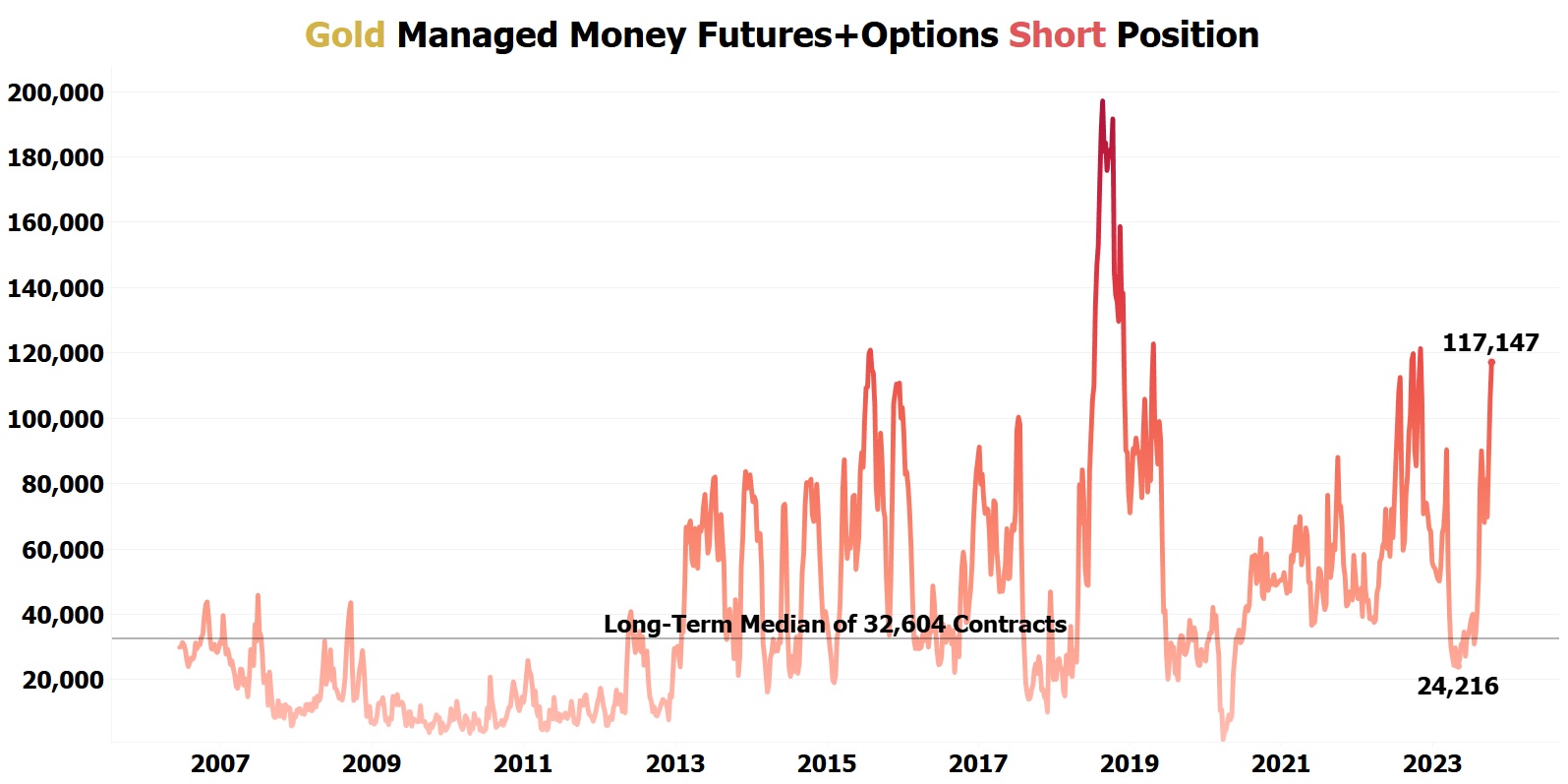 Gold's managed money net long position is negative by -14,788 contracts as of settlement on Tuesday, October 10th with gold at $1,859.50 per oz.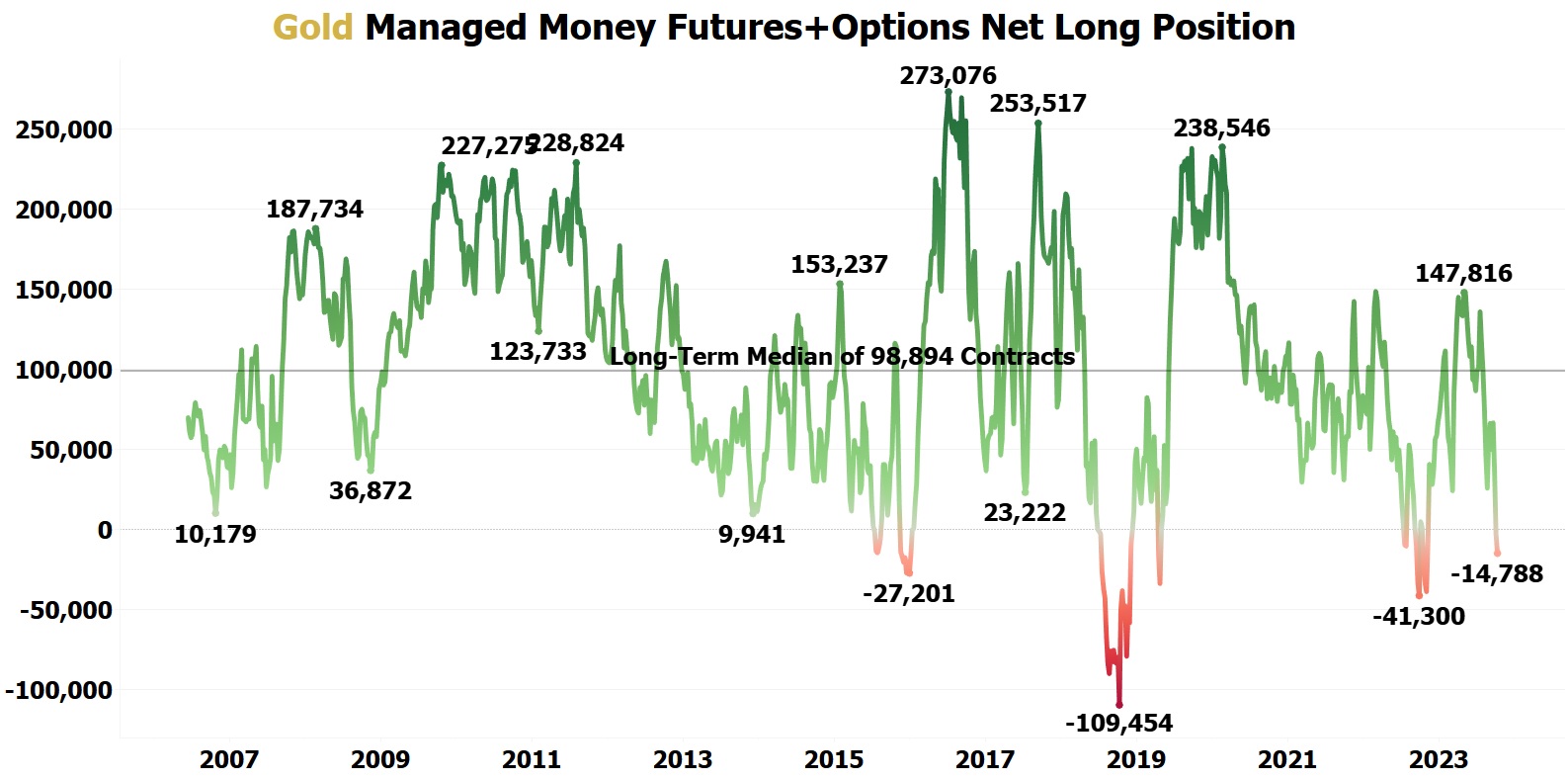 Gold as of Tuesday, October 10th has its largest short position since November 1, 2022, when gold had a managed money short position of 121,381 contracts. On November 1, 2022, gold was only $1,645.25 per oz and a short squeeze took gold to $2,030.20 per oz on May 9th.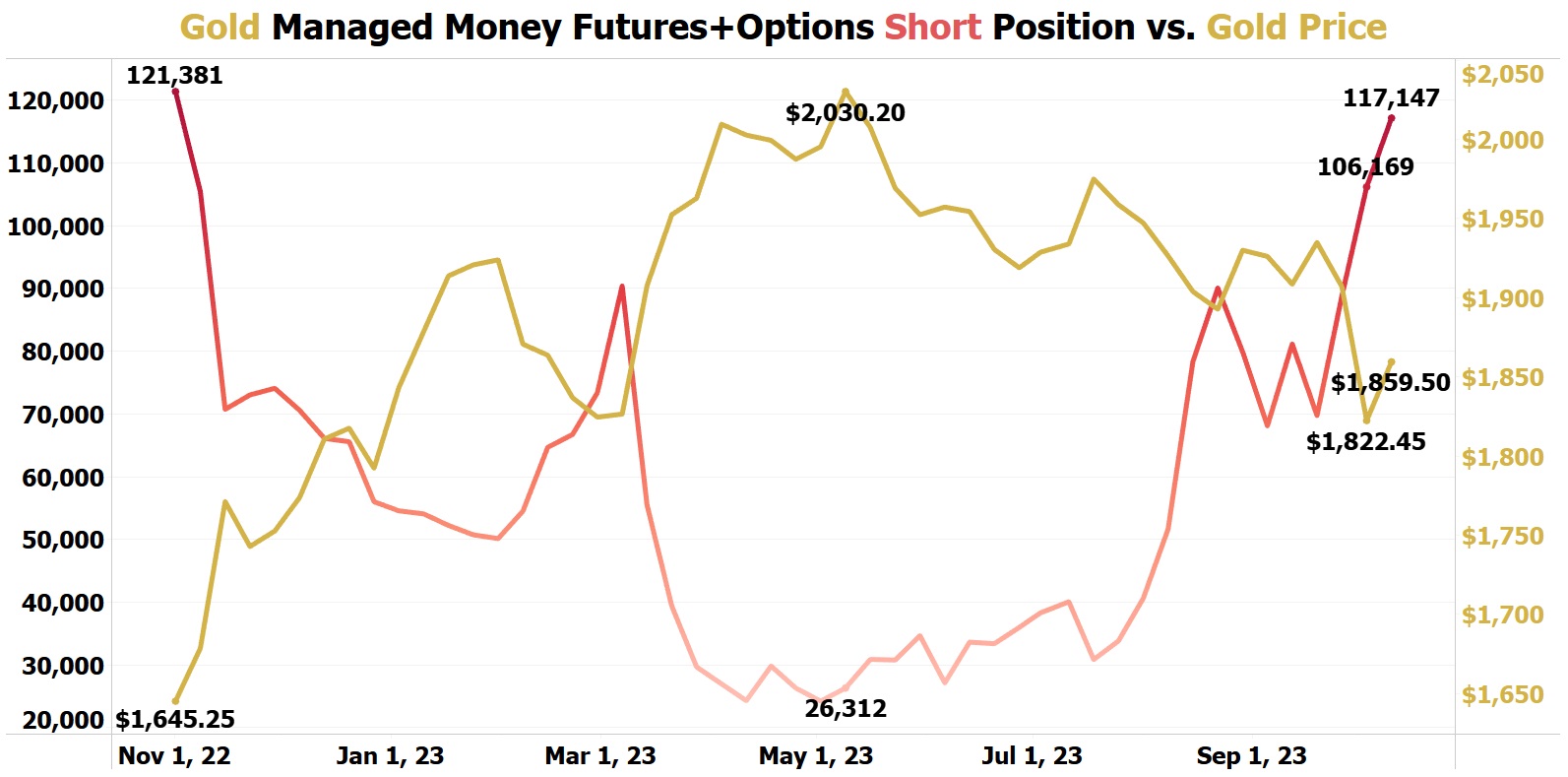 This is the most extremely bullish thing that we have ever seen for gold, because the managed money short position is near November 1, 2022 levels but gold is $214.25 per oz higher than on November 1, 2022!
If the last short squeeze took gold from $1,645.25 per oz up to $2,030.20 per oz, this new short squeeze is likely to take gold from $1,859.50 per oz up to new all-time highs of $2,200+ per oz!
All we need is for gold to surpass its key breakout point of $2,100 per oz and very significant ETF buying will begin!
The gold ETF buying will take over when the short squeeze is over... thereby driving gold to $2,600+ per oz in the upcoming months!