NIA's #1 Copper Pick GLAD Gained 8.93% on Friday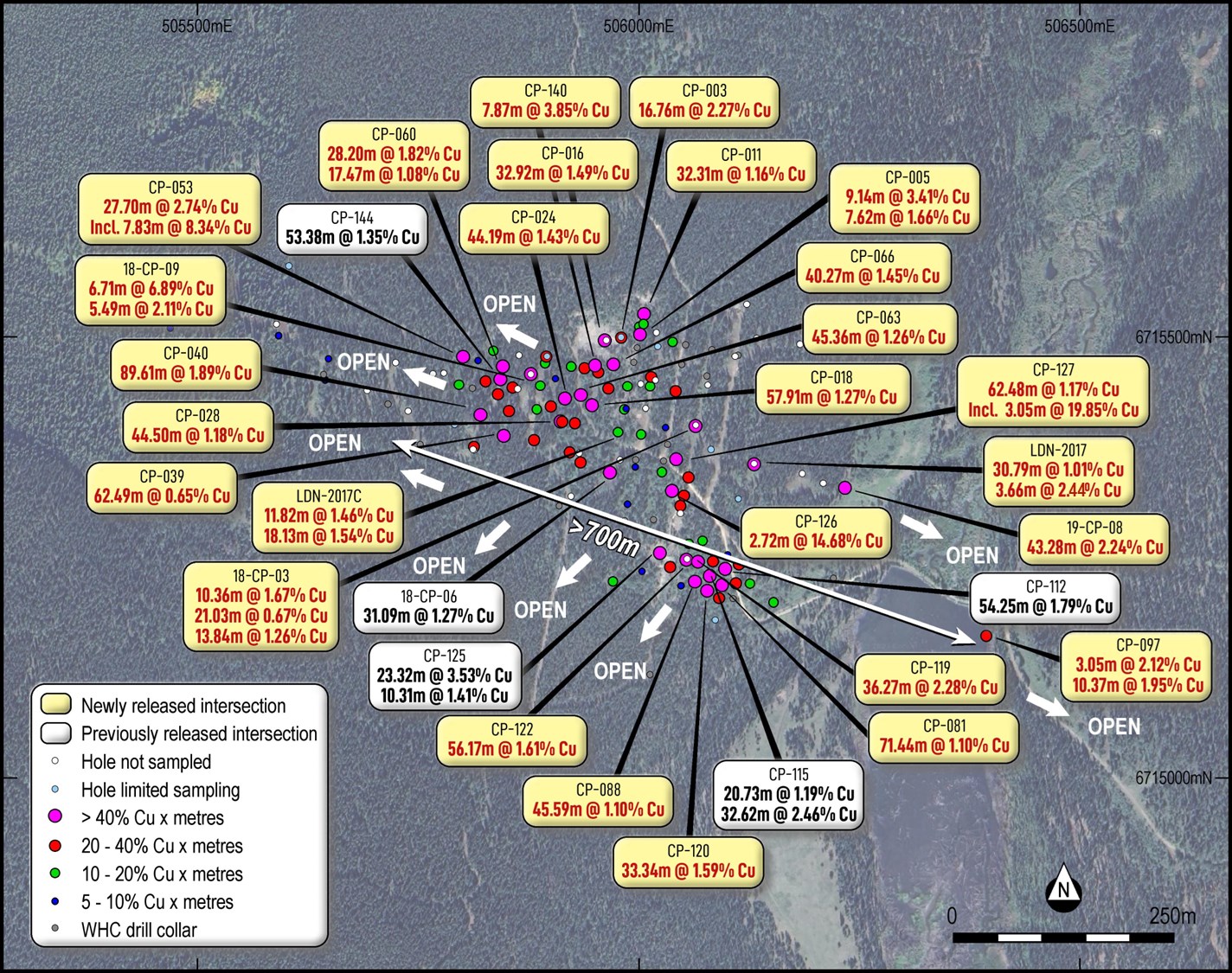 Although Richard Warke's copper exploration company Solaris Resources (TSX: SLS) gained by 5.58% on Friday to $7.19 per share with its market cap now up to CAD$882 million...
NIA's #1 favorite copper play and #3 ranked overall stock suggestion Gladiator Metals (TSXV: GLAD) is doing even better!
GLAD gained by 8.93% on Friday to $0.61 per share and is very close to hitting new all-time highs of above $0.62 per share.
GLAD's market cap at $0.61 per share is only CAD$16.961 million and they are about to begin drilling at their high-grade Cowley Park prospect, which is part of GLAD's past producing Whitehorse Copper Project located in the Yukon's Whitehorse Copper Belt.
Here are some of the historical drill holes from the high-grade Cowley Park prospect where GLAD is about to begin drilling:
CP-040: 89.61m @ 1.89% Cu from 26.21m

CP-018: 57.91m @ 1.27% Cu from 53.04m

CP-053: 27.7m @ 2.74% Cu from 8.69m

Inc: 7.83m @ 8.34% Cu from 23.93m

CP-081: 71.44m @ 1.10% Cu from 41.64m

Inc: 20.72m @ 2.64% Cu from 81.69m

CP-119: 36.27m @ 2.28% Cu from 72.24m

CP-122: 56.17m @ 1.61% Cu from 56.91m

Inc: 17.07m @ 2.25% Cu from 92.05m

CP-127: 62.48m @ 1.17% Cu from 59.74m

Inc: 3.05m @ 19.85% Cu from 102.72m

CP-011: 32.31m @ 1.16% Cu from 37.49m

CP-024: 44.19m @ 1.43% Cu from 51.82m

CP-028: 44.5m @ 1.18% Cu from 83.21m

CP-060: 28.2m @ 1.82% Cu from 23.62m

And 17.47m @ 1.08% Cu from 60.41m

CP-063: 45.36m @ 1.26% Cu from 48.46m

CP-066: 40.27m @ 1.45% Cu from 23.62m

Inc: 15.55m @ 2.70% Cu from 23.62m

CP-088: 45.59m @ 1.10% Cu from 51.15m

CP-120: 33.34m @ 1.59% Cu from 72.12m
Mineralization remains open in all directions with the most southeasterly hole, 19-CP-08 intersecting 43.28m @ 2.24% Cu from 93.27m, the most northwesterly hole, CP-053 intersecting 27.70m @ 2.74% Cu from 33.98m and the most easterly hole intersecting 3.05m @ 2.12% Cu from 68.88m and 10.37m @ 1.95% Cu from 119.63m.
Past performance is not an indicator of future returns. NIA is not an investment advisor and does not provide investment advice. Always do your own research and make your own investment decisions. This message is not a solicitation or recommendation to buy, sell, or hold securities. NIA has received compensation from GLAD of US$100,000 cash for a twelve-month marketing contract. This message is meant for informational and educational purposes only and does not provide investment advice.