GGG Developing Graphene-Based Air Filtration Products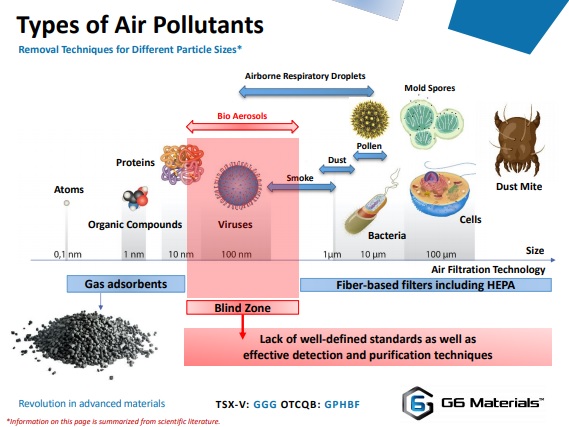 On Monday afternoon at 3:45PMEDT, NIA announced G6 Materials (TSXV: GGG) at $0.075 per share as its #1 favorite HEPA Filter Technology Play! GGG also trades in the U.S. on the OTCQB under the symbol GPHBF. During the final 15 minutes of trading, GGG gained by 13.33% from NIA's suggestion price to a closing price of $0.085 per share! GGG's volume on Monday reached 750,218 shares or 8.67X above average! A total of 376,000 shares or more than 50% of its total daily volume traded during the final 15 minutes of the trading day - following NIA's announcement!
GGG's R&D team has developed a graphene-based technology that will allow for enhanced HEPA air filtration systems. GGG is currently developing a new line of proprietary, graphene-based, air filtration products to launch into the market. GGG recently secured the IP rights to this technology by filing Provisional Patent Application #63/021,996, entitled "Antiviral Graphene Oxide Air Filtration Device and Associated Methods". This patent application covers GGG's proprietary formulation of a graphene-oxide antiviral coating for HEPA air filters.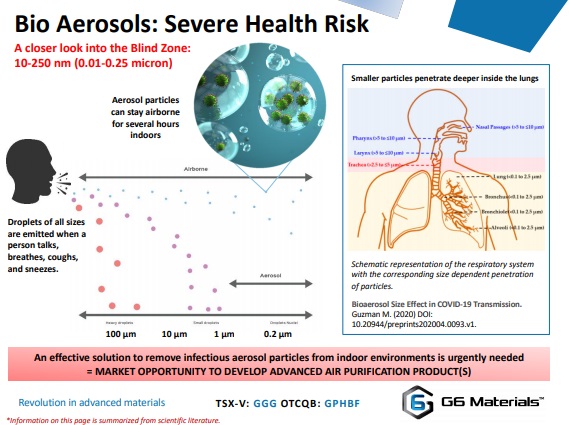 Droplets of all sizes are emitted when a person talks, breathes, coughs, and sneezes including 10-250 nm aerosol particles that can stay airborne for several hours indoors. These 10-250 nm aerosol particles represent a blind zone that fails to get purified by today's technologies. An effective solution to remove infectious aerosol particles from indoor environments is urgently needed! GGG's proprietary graphene-based air filtration technology captures and destroys these infectious aerosol particles!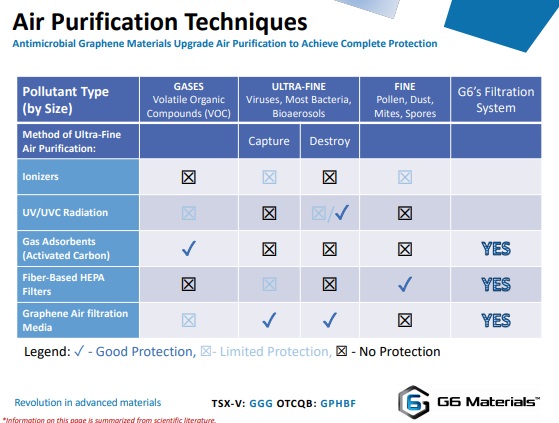 GGG has only 96,908,575 shares outstanding for a market cap at yesterday's close of CAD$8.237 million (USD$6.203 million). GGG is one of the world's most advanced graphene technology companies. GGG develops, manufactures and sells proprietary composites and coatings based on graphene and other advanced materials. GGG's 100% owned Graphene Laboratories Inc. currently offers over 100 graphene and related products through their very popular web site Graphene Supermarket.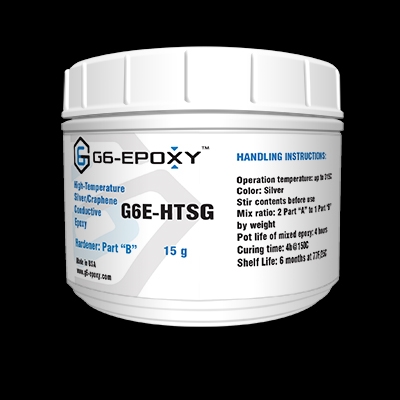 Graphene Supermarket has excellent search engine optimization (SEO). Google currently ranks it the #1 top result for graphene store, #1 top result for graphene shop, #1 top result for graphene sales, #1 top result for order graphene, #1 top result for graphene online, #1 top result for graphene filament, #1 top result for graphene foil, #1 top result for graphene sheet, #1 top result for graphene nanopowder, #1 top result for graphene aerogel, #2 top result for buy graphene, #3 top result for nano graphene, #3 top result for graphene samples, #4 top result for conductive graphene, and #5 top result for graphene epoxies.
GGG's 3D printing division offers a portfolio of specialty fused fabrication filaments that allow you to 3D print electrically conductive components using almost any commercially available desktop 3D printer! GGG also holds new proprietary technology encompassing the preparation and separation of atomic layers of graphene.
GGG has a client list comprised of more than 14,000 customers worldwide, including nearly every Fortune 500 tech company and major research university. Some of GGG's notable clients are: NASA, Apple, Samsung, IBM, Xerox, Ford Motor Co., GE, Harvard University, and Stanford University. Last quarter, GGG generated record quarterly revenue of CAD$569,000 for huge year-over-year growth of 105.5%!
Past performance is not an indicator of future returns. NIA is not an investment advisor and does not provide investment advice. Our suggestion of GGG is completely unbiased. Always do your own research and make your own investment decisions. This message is not a solicitation or recommendation to buy, sell, or hold securities. This message is meant for informational and educational purposes only and does not provide investment advice.