GBRC Gains by 11.11% to $0.10 Per Share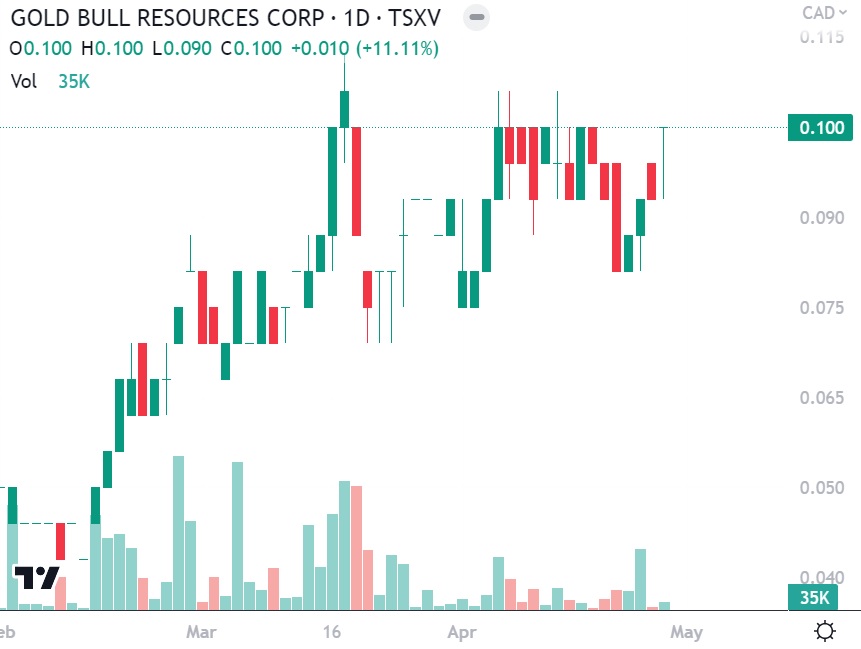 Gold Bull Resources (TSXV: GBRC) gained by 11.11% today to $0.10 per share.
GBRC's Sandman Project has a Net Present Value (NPV) of US$145 million or 5X higher than its initial CAPEX of US$29 million and this is based on $1,800 per oz gold. When gold hits $2,600 per oz in December, GBRC's Sandman NPV will be US$334 million.
Despite GBRC being up by 150% from NIA's suggestion price of $0.04 per share, GBRC's market cap at $0.10 per share is only US$7.23 million.
Watch where GBRC is trading one month from now!
Past performance is not an indicator of future returns. NIA is not an investment advisor and does not provide investment advice. Always do your own research and make your own investment decisions. This message is not a solicitation or recommendation to buy, sell, or hold securities. This message is meant for informational and educational purposes only and does not provide investment advice.