Focus Your Attention on LWAY this Week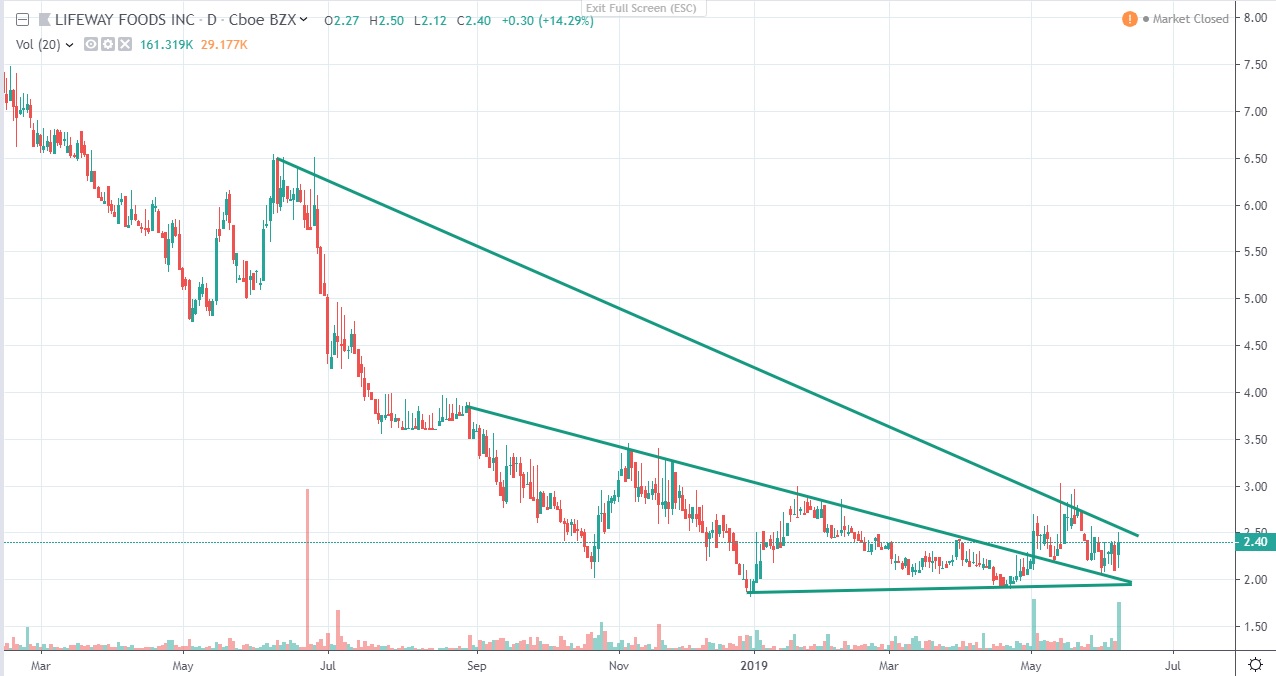 Shares of Beyond Meat (BYND) are up big again this morning in pre-market trading and we expect Lifeway Foods (LWAY) to begin receiving attention from investors interested in food companies utilizing pea protein as the primary ingredient in their products. LWAY's new Plantiful line of vegan probiotics beverages feature pea protein as their primary ingredient. LWAY is the only other publicly traded company besides BYND with a major product line using a base of non-GMO pea protein. Plantiful just launched on March 1st and on March 15th it won EatingWell's Best of Expo West 2019 award. 
On May 2nd, the day of BYND's very successful IPO, LWAY brokeout big rising $0.32 or 14.62% to $2.51 per share on volume of 169,278 shares, its highest volume in nearly one full year. On that day, LWAY successfully surpassed its short-term key breakout point of $2.25 per share!
On the evening of May 20th, LWAY reported its 1Q 2019 results and the company generated positive free cash flow of $1.05 million, by far its highest free cash flow of the past two years! The following day on May 21st, LWAY gained $0.14 or 5.38% to a closing price of $2.74 per share, its highest closing price of the previous four months.
Afterwards, LWAY dipped on low volume to a bottom of $2.06 per share, but bounced strongly off of its key support level. On Friday, with BYND rising $39.15 or 39.35% in a single day to a record closing high of $138.65 per share, LWAY traded its strongest volume since May 2nd and closed up $0.30 or 14.29% to $2.40 per share.
LWAY is getting ready to test its medium-term key breakout point of $2.56 per share.
LWAY's 1Q 2019 positive free cash flow of $1.05 million was the company's strongest quarter since 1Q 2017 when LWAY generated similar positive free cash flow of $1.17 million. In the 1Q of 2017, LWAY was trading for $10+ per share!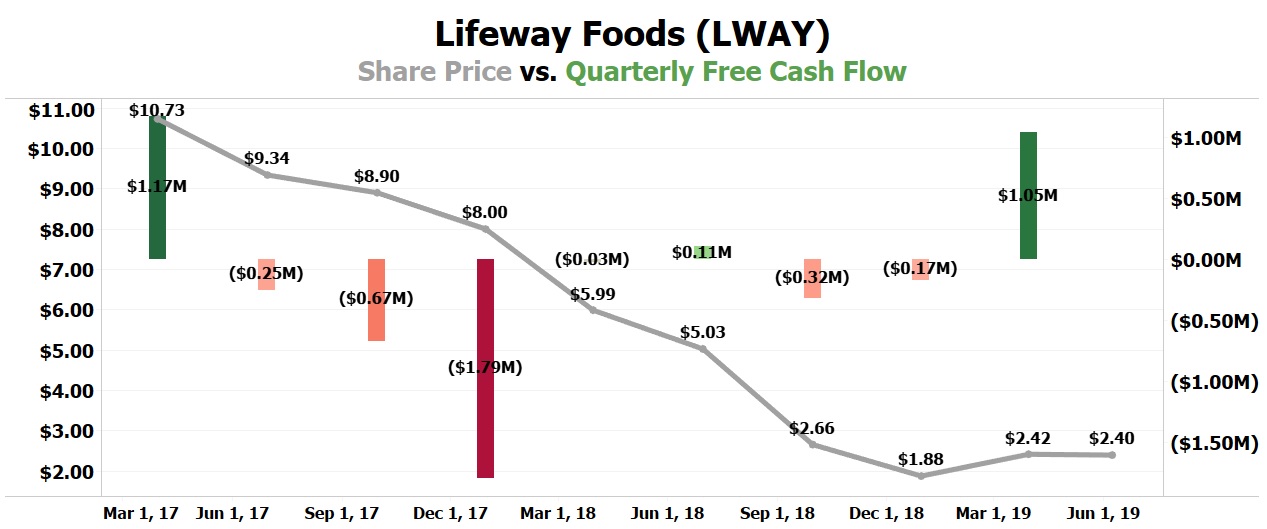 Past performance is not an indicator of future returns. NIA is not an investment advisor and does not provide investment advice. Always do your own research and make your own investment decisions. This message is not a solicitation or recommendation to buy, sell, or hold securities. NIA has purchased 10,000 shares of LWAY and intends to sell for a profit in the future. Never make investment decisions based on anything NIA says. This message is meant for informational and educational purposes only and does not provide investment advice.