Focus Your Attention on AMY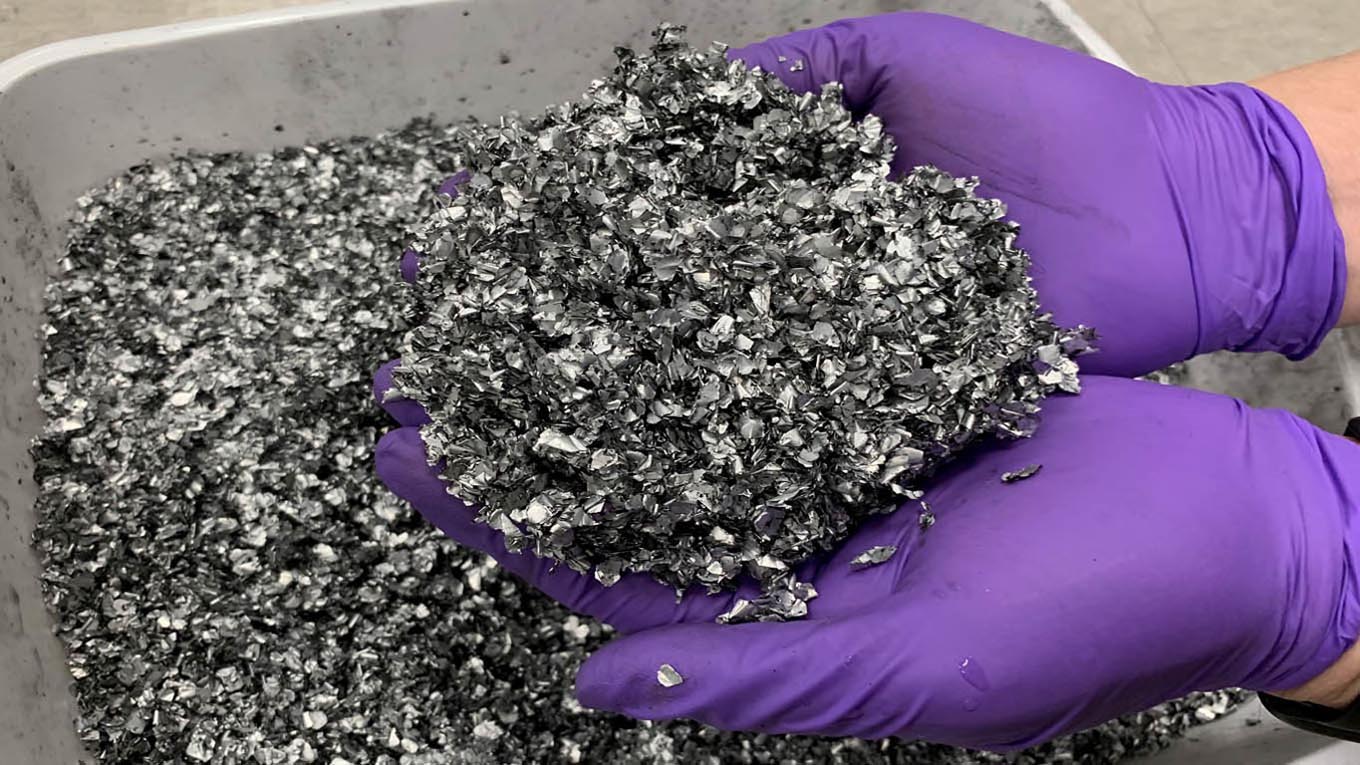 American Manganese (TSXV: AMY) currently $0.225 per share released extremely important news this morning. When we first introduced AMY to you on November 25, 2019, their EV battery recycling pilot plant's pre-leach stage had a processing capacity of 64 kg/day. Earlier this year, engineering upgrades including thermal control of exothermic reactions, which enabled the lithium-ion battery cathode recycling pilot plant to operate at a higher pulp density, increased AMY's processing capacity by 150% to 160 kg/day. This morning, AMY has announced that it has further optimized its pilot plant's pre-leach stage to increase its processing capacity to 292 kg/day. AMY year-to-date has increased the pre-leach process capacity of its pilot plant by 356.25%! The pre-leach stage is where the cathode active material -- comprised of lithium, nickel, manganese, and cobalt -- is separated from the aluminum foil.
AMY will be increasing the capacity of the subsequent leach circuit to balance the greatly increased capacity of the pre-leach stage. All of these major improvements will be incorporated into the detailed engineering of AMY's commercial plant design.
On August 25th, NIA sent out an alert about the private EV battery recycling company Redwood Materials, which was founded by Tesla's co-founder and former CTO JB Straubel who resigned from Tesla last summer to focus on Redwood just before Tesla's biggest year in history. Yesterday, a major article was published about Straubel on theHUSTLE entitled, 'Why Tesla's former CTO is crazy about the battery recycling industry'. The sub-headline of the article reads, "With the global EV fleet set to explode over the next decade, the world needs the raw materials for batteries. Tesla's former CTO has a solution: battery recycling." Click here to read this article.
AMY is moving forward with its plans to spin-off its mineral properties into a new publicly traded company and has engaged Ron Parent, P.Geo, to complete a NI43-101 compliant report on its Rocher DeBoule Property, a project which contains a past-producing high grade copper and gold mine.
Past performance is not an indicator of future returns. NIA is not an investment advisor and does not provide investment advice. Always do your own research and make your own investment decisions. This message is not a solicitation or recommendation to buy, sell, or hold securities. NIA previously received compensation from AMY of USD$30,000 cash for a six-month marketing contract which has since expired. This message is meant for informational and educational purposes only and does not provide investment advice.