Floating LNG Terminal Rates Spike in Europe on Ship Shortage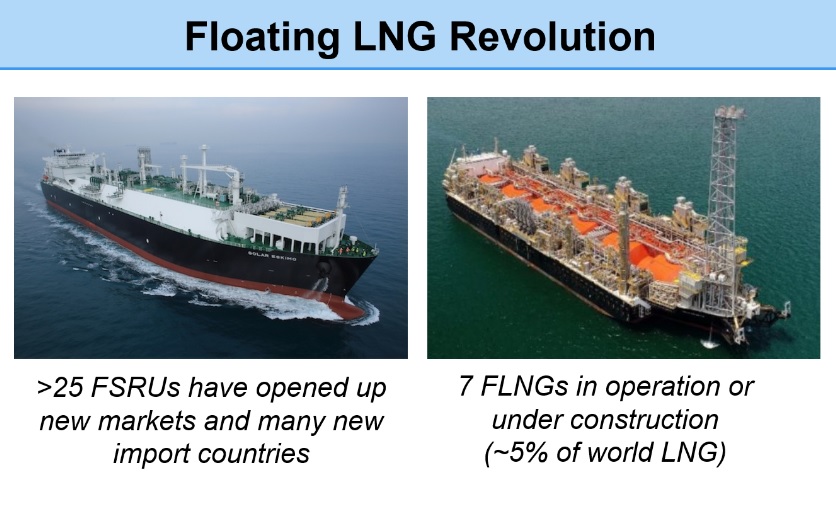 Bloomberg published a story today, 'Floating LNG Terminal Rates Spike in Europe on Ship Shortage'. Click here to read! The two companies with the expertise to build these FLNG vessels are TheGlobe.com (TGLO)'s parent company Delfin Midstream and the previous company built by Delfin's management team Golar LNG (GLNG).
TheGlobe.com (TGLO)'s parent company Delfin Midstream is about to make its Final Investment Decision before year-end to build the first FLNG vessel of America's first deep-water LNG port, which will be followed by Delfin Midstream merging into TGLO. Delfin Midstream's FLNG vessels are "liquefiers" that are developed to receive pipeline quality gas to treat and liquefy into LNG. These FLNG vessels can perform the same service in many other locations where pipeline quality gas is available. This gives Delfin's FLNG vessels a high intrinsic value that enhances the commercial and financial structuring, an advantage that land-based LNG plants don't have. By standardizing the design solutions on Delfin Midstream's Liquefier FLNG vessels, they can reduce costs and enhance operations and reliability. This will allow Delfin Midstream to further reduce costs for subsequent vessels at its Delfin, Avocet and other North American LNG projects.
Delfin Midstream's LNG projects in the Gulf of Mexico utilize existing pipeline infrastructure by re-purposing its use. By creating a floating LNG export facility, Delfin will eliminate the need to construct large onshore liquefaction, storage and marine jetty facilities, which can be disruptive to surrounding environments and populations.
Delfin Midstream will allow visiting LNG carriers to berth offshore for loading new parcels of LNG from Delfin's FLNG vessels, so that LNG carriers no longer need to navigate inshore of the Texas or Louisiana ship channels. Being offshore the LNG carriers can swiftly position and tender Notice-Of-Readiness before being escorted by dedicated tugs to berth along an FLNG vessel. Time and costs for pilotage and channel navigation congestion and delays is avoided and the collision risk absolutely minimal.
Delfin's existing offshore pipelines connect directly to the extensive network of onshore pipeline systems, with ample supply capacity for the first 2-3 FLNG vessels. There is no need to build any new onshore pipelines!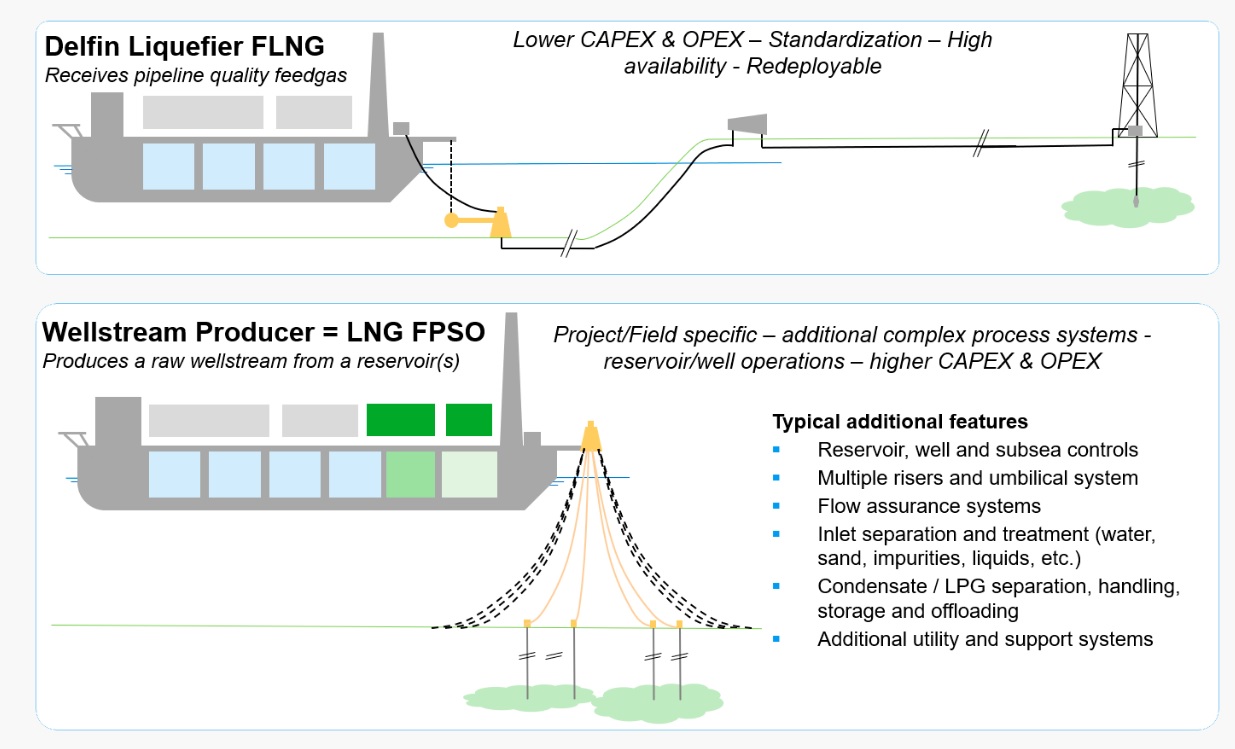 Past performance is not an indicator of future returns. NIA is not an investment advisor and does not provide investment advice. Always do your own research and make your own investment decisions. This message is not a solicitation or recommendation to buy, sell, or hold securities. This message is meant for informational and educational purposes only and does not provide investment advice.