Fiore Gold's Unbelievably HUGE Earnings!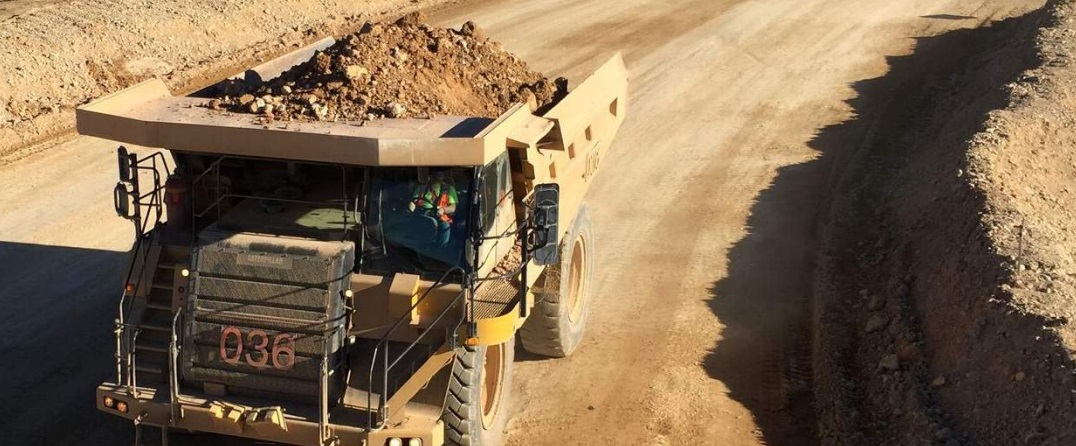 Fiore Gold (TSXV: F) just reported unbelievable fiscal 4Q 2018 and year-end results (ending September 30, 2018) this morning! Fiore's full year 2018 revenue was USD$44.381 million or CAD$59.187 million up a stunning 314.93% from full year 2017 revenue! Fiore's full year 2018 mine operating income was USD$12.773 million or CAD$17.034 million up a stunning 608.04% from full year 2017 mine operating income!
For the full year, Fiore Gold produced 34,297 ounces of gold, with total gold sales of 34,688 ounces at an average realized price of USD$1,279 per ounce. This compared to Fiore Gold's all-in sustaining costs (AISC) of USD$1,063 per ounce!
During Fiore Gold's fiscal 4Q 2018 ending September 30, 2018, gold dipped to its lowest price of the year and Fiore's average realized price was only $1,208 per ounce or $71 per ounce below its full year average realized price. However, Fiore shocked the world by reporting record low quarterly AISC of only $893 per ounce or $170 per ounce below its full year average AISC!
As of September 30, 2018, Fiore Gold had USD$6.167 million or CAD$8.224 million in cash and no debt. Including inventories of ore already mined and placed on the leach pads, Fiore had total working capital of USD$18.12 million or CAD$24.16 million.
Previously when Fiore Gold reported its 3Q 2018 results back on August 29, 2018, the company disclosed that its removal of waste rock was behind schedule due to its contract miner struggling to retain qualified mechanics and equipment operators in the increasingly competitive labor market. Fiore's 3Q 2018 stripping ratio increased to 1.48 and was expected to rise to 2.20 for the following 3-4 quarters, which would have resulted in higher than expected mining costs. This created short-term uncertainty and resulted in the stock declining to an insanely undervalued, artificially low valuation.
When NIA announced Fiore Gold in November at $0.23 per share as its #1 stock suggestion for 2019, the stock was being priced as if major losses were ahead - due to labor shortages and the likelihood of the company's stripping ratio rising to 2.20 for 3-4 quarters as it worked its way through the build-up of waste rock. Incredibly, Fiore's 4Q 2018 stripping ratio actually improved from the previous quarter by declining down to 1.37, and it appears as though the equipment and labor concerns are no longer a major issue! The company disclosed in its SEDAR filing this morning, "We have seen some improvement in equipment availability and utilization subsequent to FY2018 as waste stripping tonnage is improving thus far during fiscal year 2019."
All uncertainties are now gone and Fiore's 4Q 2018 results surpassed our highest expectations - with all signs pointing to Fiore having a very strong 1Q 2019! Gold prices are up $90 per oz since the end of September and with AISC consistently declining to record lows each quarter, we could see Fiore report record revenue and earnings for fiscal 1Q 2019 (ending December 31, 2018) - with revenue and earnings likely to continue ramping up throughout all of fiscal 2019!
Fiore's fiscal 4Q 2018 gold grades averaged 0.017 oz/t or 21.43% above full year 2018 gold grades of 0.014 oz/t. In fact, Fiore's 4Q 2018 gold grades increased by a stunning 54.55% on a year-over-year basis from 4Q 2017 gold grades of 0.011 oz/t!
Another HUGE short-term catalyst for Fiore Gold will be the results of its 8 hole drilling campaign that it just completed at Gold Rock, located 8km southeast of the Pan Mine. Fiore recently completed the federal permitting process required for the construction of a mine on the Gold Rock property, with the BLM issuing to Fiore its Record of Decision. Already, Gold Rock has an indicated resource of 238,700 ounces of gold plus an inferred resource of 180,900 ounces of gold and we expect this resource to increase significantly when the latest drilling results are released!
Past performance is not an indicator of future returns. NIA is not an investment advisor and does not provide investment advice. Always do your own research and make your own investment decisions. This message is not a solicitation or recommendation to buy, sell, or hold securities. Never make investment decisions based on anything NIA says. This message is meant for informational and educational purposes only and does not provide investment advice.