Gold Up $38 this Morning! Fed Set to Print $2.3 TRILLION!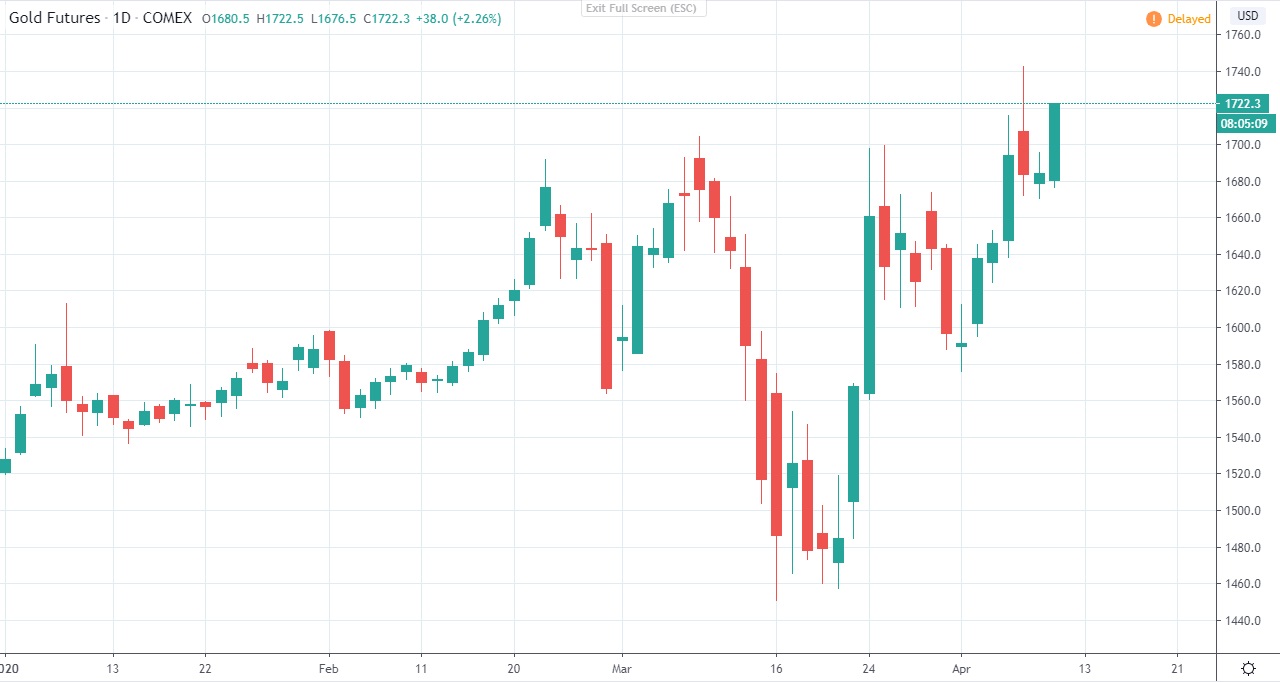 The Federal Reserve just announced this morning that it is getting ready to print another $2.3 TRILLION including $600 BILLION for mid-sized businesses and $500 BILLION to bailout states, counties, and cities! Since August 28th, the Fed has added $2.052 trillion to its balance sheet... increasing its size by 54.57% to a record $5.812 TRILLION! The Fed is now promising to add at least $2.3 trillion more to its balance sheet, which will increase it to a new all-time high of $8.112 TRILLION! Most shocking about today's announcement is the Fed will be buying ETFs that invest into high-yield junk bonds!
The Fed is now outright monetizing the U.S. government's budget deficit spending! When the stimulus deposits get made in the upcoming days it will be a direct injection of inflation into the economy... pure helicopter money just like Bernanke promised us many years ago!
Gold is exploding on this news and is currently up by $38 to $1,722.30 per oz! New all-time high gold prices are now only days/weeks away! NIA's #1 favorite gold stock Idaho Championship Gold (CSE: ITKO) closed yesterday at a new 52-week closing high of $0.17 per share! ITKO is beginning to gain major momentum and has the most bullish chart out of all gold stocks!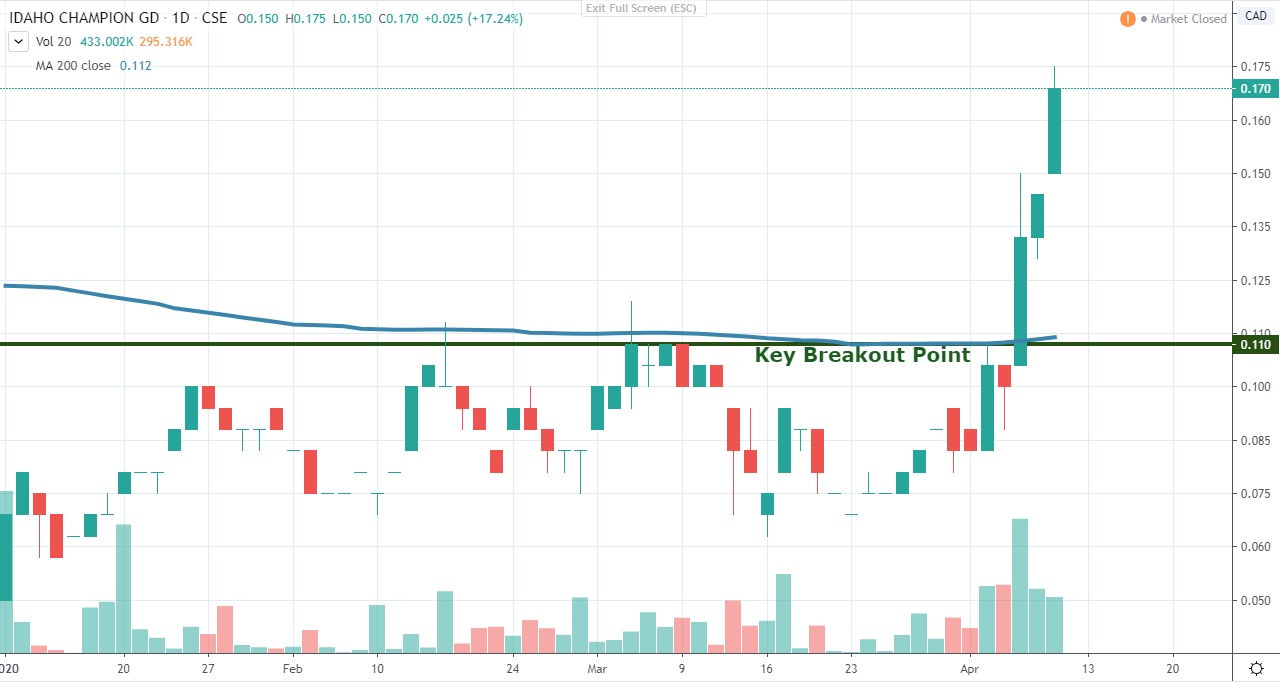 ITKO's market cap at $0.17 is only CAD$10.852 million or USD$7.76 million when the company is preparing to launch a major 2020 drilling campaign to extend its 500m strike further north. Remember, during ITKO's maiden drill campaign its 7 northernmost drill holes intercepted near-surface, high-grade gold!
We are unaware of any other gold stock in a Top 10 mining jurisdiction that has a market cap of less than USD$10 million and has been intercepting near-surface, high-grade gold!
Past performance is not an indicator of future returns. NIA is not an investment advisor and does not provide investment advice. Always do your own research and make your own investment decisions. This message is not a solicitation or recommendation to buy, sell, or hold securities. NIA has received compensation from ITKO of USD$30,000 cash for a six-month marketing contract. This message is meant for informational and educational purposes only and does not provide investment advice.