FE Planning Bulk Sample at Scramble Gold Mine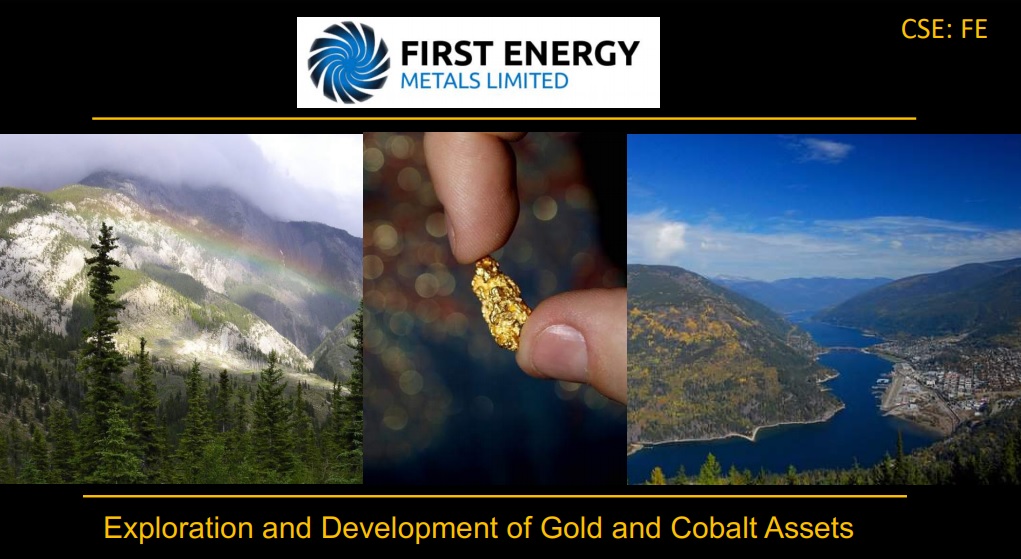 Yesterday afternoon at 3:28PMEDT, NIA announced First Energy Metals (CSE: FE) at $0.23 per share as its #1 favorite undiscovered precious and battery metals play. FE rallied into the close and finished yesterday at $0.245 per share on strong volume of 972,498 shares or 5.70X above average. FE has 32.7 million shares outstanding for a market cap at $0.245 of USD$6.09 million. FE has a U.S. OTC symbol of ASKDF.
For a company being valued at USD$6.09 million, FE has a lot happening and is rapidly growing its property portfolio. NIA was very pleasantly surprised by FE's grab sample assay results from its Scramble Mine Gold Property. FE's 10 grab samples ranged from 5.03 g/t gold up to 82.30 g/t gold, with an average value in all samples of 29.34 g/t gold. After FE completes the currently ongoing Scramble Mine Gold Property permitting process... FE will be conducting a bulk sample of up to 1 tonne of mineralized material.
The bulk sample could be a major catalyst for FE and the company will be updating shareholders very soon about the current stage of the permitting process so that we have a better idea of when exactly the bulk sample will take place! FE's exceptional assay results for its 10 grab samples taken from its Scramble Mine Gold Property are NOT a common occurrence for FE or any other gold company.
FE also received the assay results for the 15 grab rock samples and 3 sediment samples taken from its Independence Gold Property in BC, Canada. Only one grab rock sample assayed 1.1 g/t gold. FE immediately decided not to pursue further exploration work on the Independence Gold Property. This is great news because it proves FE is not only rapidly growing its precious/battery metals property portfolio but it is allocating resources for exploration in a very disciplined way.
Yesterday morning, FE announced its latest new gold deal - where FE has entered into an option agreement to acquire an 1,880 hectare gold exploration property located in the prolific Red Lake gold mining district. The district historically has produced over 30 million oz of gold. 
Canada's next newly developed gold mine to enter production will be the PureGold Mine of Pure Gold Mining (TSXV: PGM), which happens to be located right in the heart of the Red Lake gold mining district - with its first gold pour scheduled to occur by year-end 2020! PGM's market cap has just surpassed CAD$1 BILLION for the first time in history - up from PGM's market cap one year ago of only CAD$200 million.
In addition to FE set to become a Red Lake gold exploration play as a result of yesterday's major news, FE is also set to become a silver exploration play when it closes on its deal to acquire 100% ownership of the 1,014-hectare Bald Eagle Silver Property in the Alberni Mining Division of BC, Canada. The Bald Eagle Silver Property is in a great location with the Port Alberni-Tofino paved highway located 800m east of the property – allowing for direct access to the southern and western portions of the property while also being perfectly located to ship minerals by ocean freight to any destination in the world. Four mineral occurrences have already been discovered on the property.
Past performance is not an indicator of future returns. NIA is not an investment advisor and does not provide investment advice. Always do your own research and make your own investment decisions. This message is not a solicitation or recommendation to buy, sell, or hold securities. NIA will receive compensation from FE of USD$35,000 cash for a six-month marketing contract. This message is meant for informational and educational purposes only and does not provide investment advice.