Extremely Important Monday Morning Update
Silver is up $0.44 or 1.59% to $28.05 per oz this morning - its highest level in nearly two weeks! Defiance Silver (TSXV: DEF) after breaking out big in the final hour of trading on Friday and closing up to a new 47-month high of $0.45 per share - has no resistance in sight! Exactly two weeks ago, DEF hit a high of $0.44 per share and has since made a series of healthy dips... each time bottoming at higher lows of $0.36, $0.37, $0.39, and $0.415. By DEF breaking through the critical $0.44 level, closing Friday at $0.45, and with silver up big this morning... DEF deserves your attention today! We will have a major update about DEF and its incredibly strong fundamentals later on today!

On Sunday, Zerohedge published a must read article entitled, 'Drought, Windstorm Plunge Iowa's Corn Industry Into Chaos'. Click here to read this article! According to the National Weather Service... Cedar Rapids, IA has only seen 0.42 inches of precipitation in August 2020 vs. the normal level of 4.48 inches! Click here to see for yourself!
NIA has just published a brand new chart of the 25 stocks/commodities with the largest short positions. For commodities, we are using the latest managed money short positions based on CFTC COT data. Currently, hedge funds are short $4.34 billion in corn futures, which gives corn futures the 12th largest short position out of all stocks/commodities.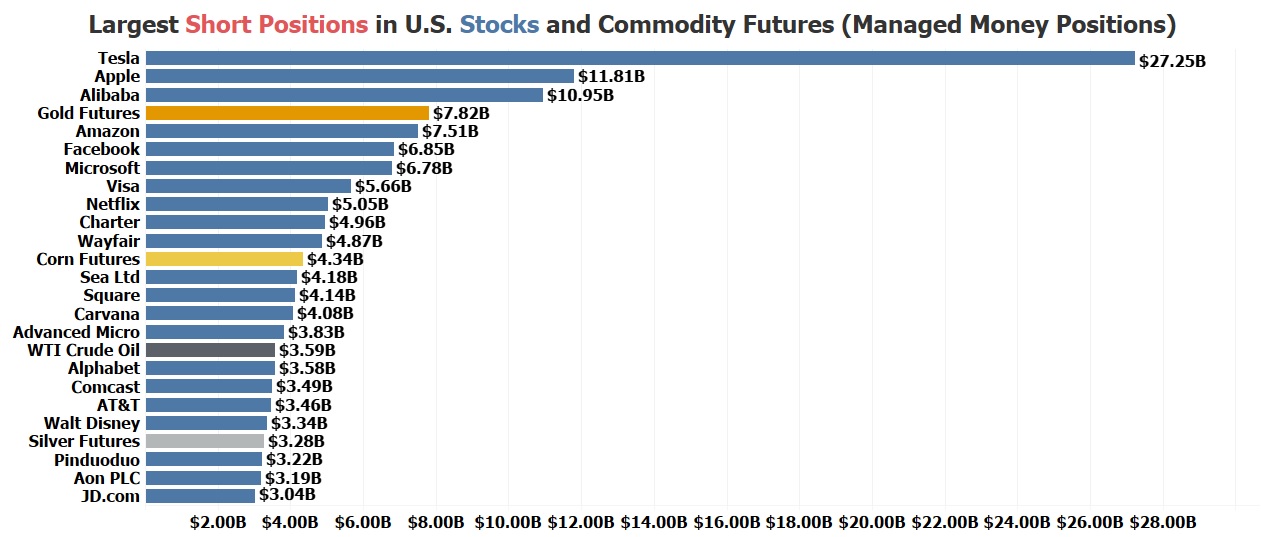 The only commodity/metal with a larger managed money short position is gold at $7.82 billion, but gold has a much larger market than corn. Corn's managed money short position of $4.34 billion is now far larger than WTI crude oil at $3.59 billion and silver at $3.28 billion. Most shockingly, while hedge funds on a net basis are currently long $27.21 billion worth of gold futures, $14.05 billion worth of WTI crude oil futures, and $5.2 billion worth of silver futures... hedge funds are net short $1.06 billion worth of corn futures! Corn is the only major commodity that currently has a net short managed money position!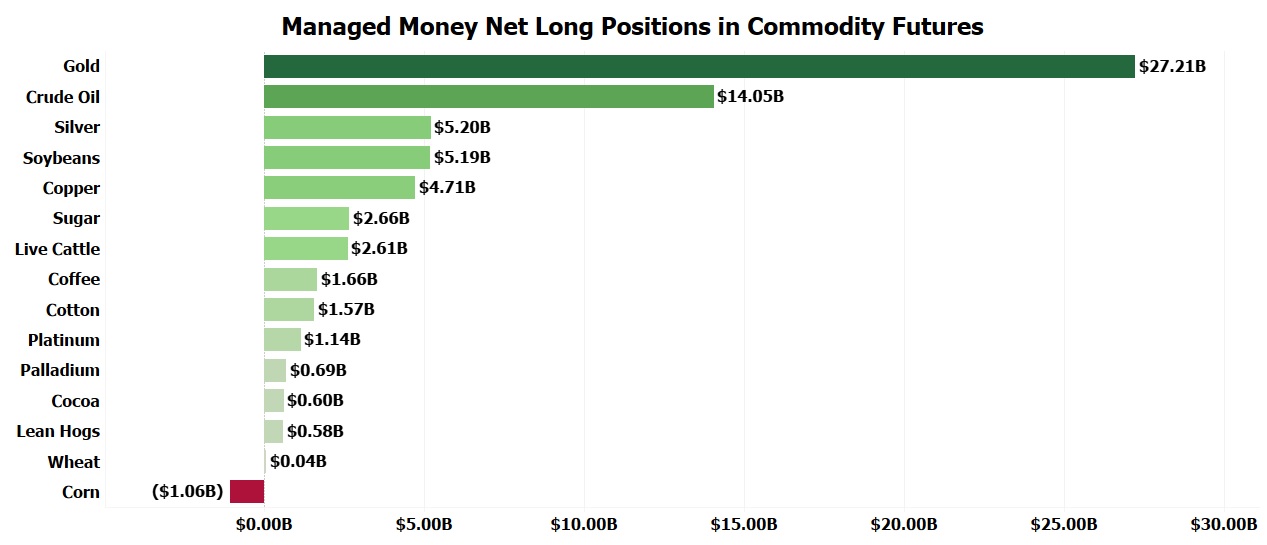 This message has not been seen, reviewed, or approved by DEF. Past performance is not an indicator of future returns. NIA is not an investment advisor and does not provide investment advice. Always do your own research and make your own investment decisions. This message is not a solicitation or recommendation to buy, sell, or hold securities. NIA has received compensation from DEF of USD$40,000 cash for a six-month marketing contract. NIA intends to invest into DEF's private placement. NIA's President has purchased 737 CORN January 2021 $13 call options and may either buy more contracts or sell his contracts owned at any time. This message is meant for informational and educational purposes only and does not provide investment advice.