EW Gains Another 16.67% to $0.105 Per Share!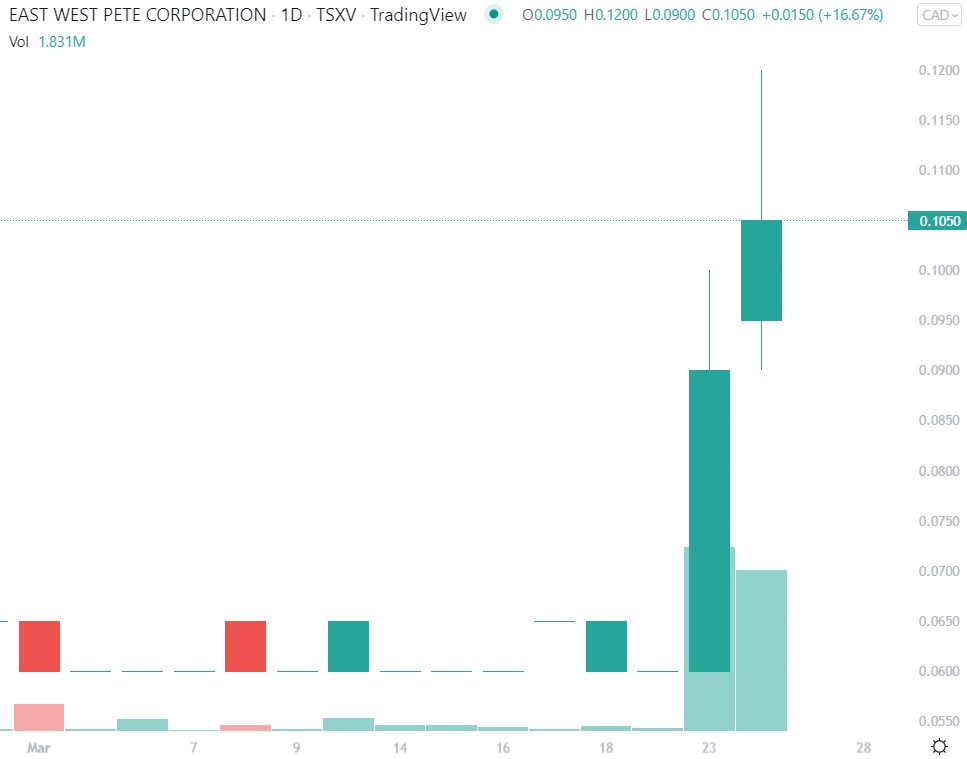 East West Petroleum (TSXV: EW) gained another 16.67% today to $0.105 per share on volume of 1.831 million shares.
This is the market's most undervalued crude oil stock with the most short-term upside potential. It is totally undiscovered by the investment community.
Past performance is not an indicator of future returns. NIA is not an investment advisor and does not provide investment advice. Always do your own research and make your own investment decisions. This message is not a solicitation or recommendation to buy, sell, or hold securities. This message is meant for informational and educational purposes only and does not provide investment advice.