ESN has Book Value of $0.97 with Huge Cash Flow!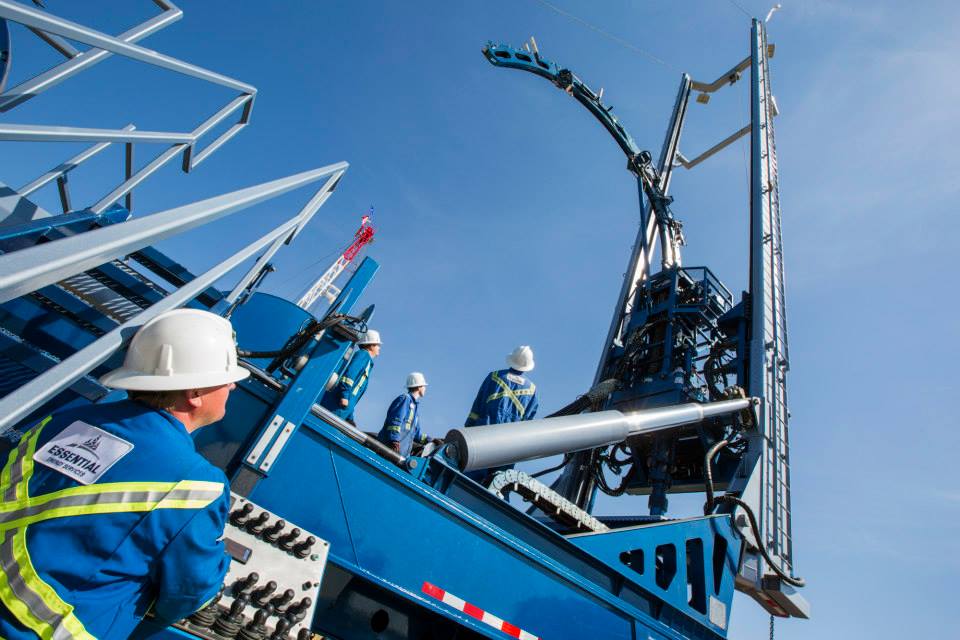 WTI crude oil just hit another new 52-week high of $56.56 per barrel!
Essential Energy Services (TSX: ESN) has a tangible book value of $0.973 per share or nearly 3.5X higher than its current price of $0.28 per share!
Over the last twelve months, ESN generated positive operating cash flow of CAD$24.22 million and free cash flow of CAD$20.14 million!
ESN has only 141.86 million shares outstanding for a market cap at $0.28 per share of CAD$39.72 million. ESN has $6.625 million in cash and only $145,000 in long-term debt, for net cash of CAD$6.48 million! This gives ESN an enterprise value of only CAD$33.24 million, which is equal to 1.37X operating cash flow and 1.65X free cash flow!
Although crude oil stocks are not in favor at this time, this is the best time to research ESN because it could easily become a 5-10 bagger once oil stocks are back in favor!
Six years ago, ESN had CAD$70.48 million in debt and no cash! ESN has reduced its debt by 99.68% while accumulating a HUGE cash position of CAD$6.625 million!
As recently as year-end 2016, ESN was trading for $2.185 per share with an enterprise value of CAD$151.37 million or 2.185X revenue! Today, ESN's enterprise value is only 0.336X revenue!
Past performance is not an indicator of future returns. NIA is not an investment advisor and does not provide investment advice. Always do your own research and make your own investment decisions. This message is not a solicitation or recommendation to buy, sell, or hold securities. This message is meant for informational and educational purposes only and does not provide investment advice.