DroneShield Up 24.53% This Evening to New 52-Week High of $0.33!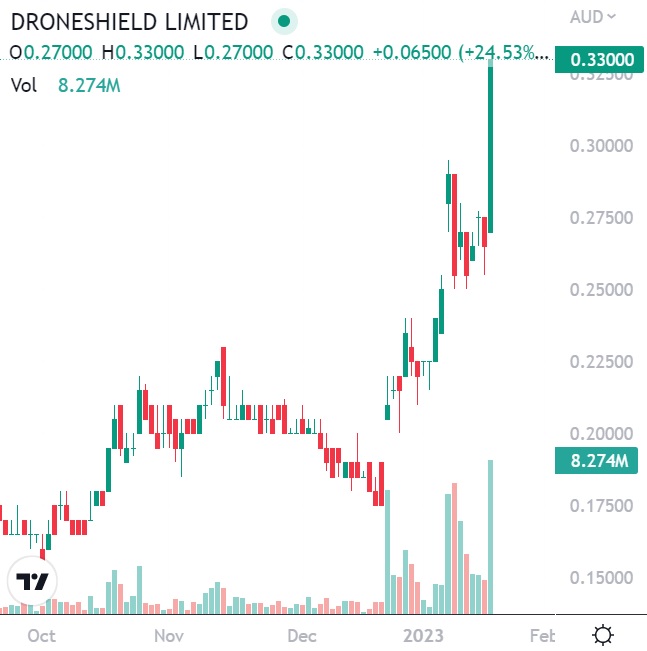 DroneShield (ASX: DRO) is up by 24.53% this evening to a new 52-week high of $0.33 per share on MASSIVE volume of 8.274 million shares!
DRO has so far gained by 65% since NIA's suggestion at $0.20 per share!
NIA is almost always proven right even if things sometimes take longer than anticipated to happen!
NOBODY in the world has a track record of success like NIA!
Past performance is not an indicator of future returns. NIA is not an investment advisor and does not provide investment advice. Always do your own research and make your own investment decisions. This message is not a solicitation or recommendation to buy, sell, or hold securities. This message is meant for informational and educational purposes only and does not provide investment advice.