DroneShield Hits New 3-Year High Up 110% Since NIA's Suggestion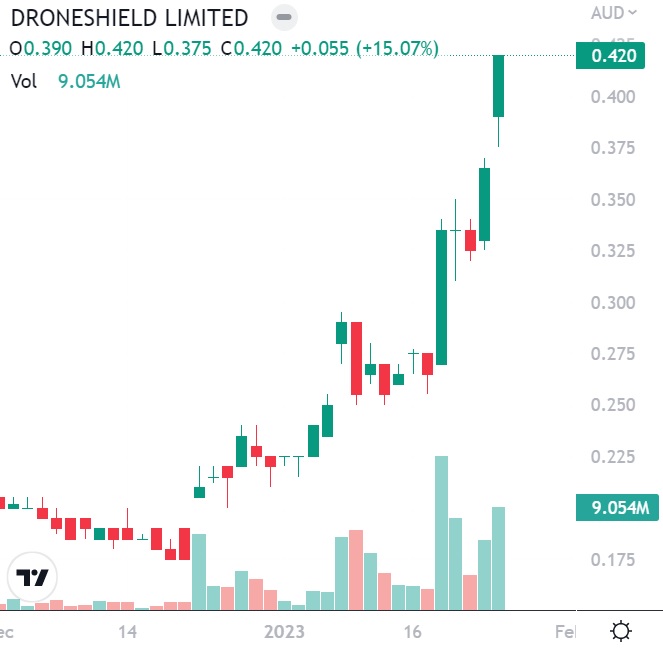 On April 3rd, NIA announced DroneShield (ASX: DRO) at $0.20 per share as the "next mega bubble stock". DRO hit a new 3-year high this morning in ASX trading of $0.42 per share for a gain of 110% from NIA's suggestion price. Click here to see NIA's initial April 3rd DRO alert!
Watch how high Aris Mining (TSX: ARIS) and Augusta Gold (TSX: G) rise in the weeks ahead! ARIS and G have the two greatest management teams in the gold industry!
Past performance is not an indicator of future returns. NIA is not an investment advisor and does not provide investment advice. Always do your own research and make your own investment decisions. This message is not a solicitation or recommendation to buy, sell, or hold securities. NIA has not been compensated by Aris Mining but was previously compensated USD$50,000 cash by Aris Gold for a marketing contract. NIA's President has purchased 194,200 shares of G in the open market and intends to buy more shares. This message is meant for informational and educational purposes only and does not provide investment advice.